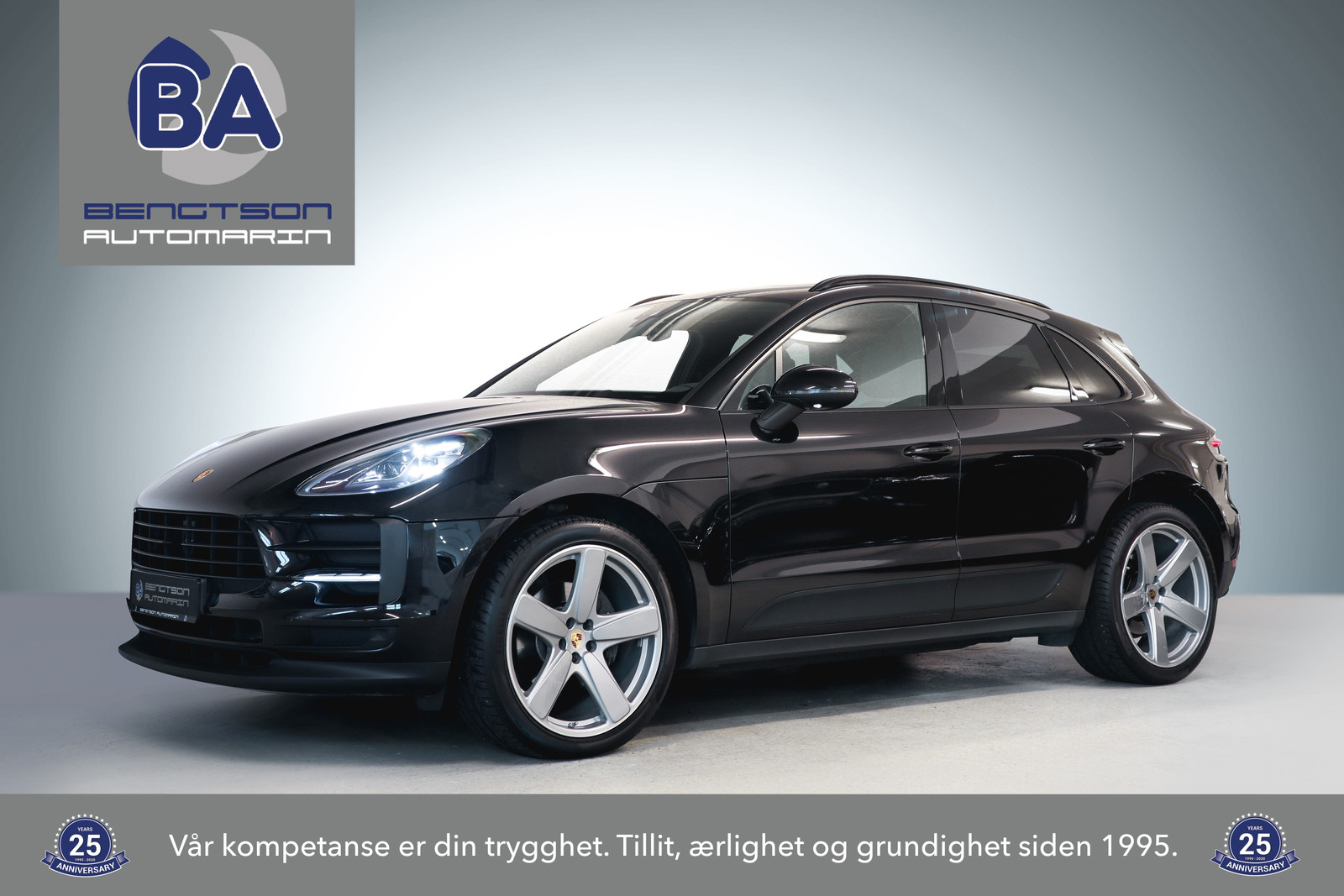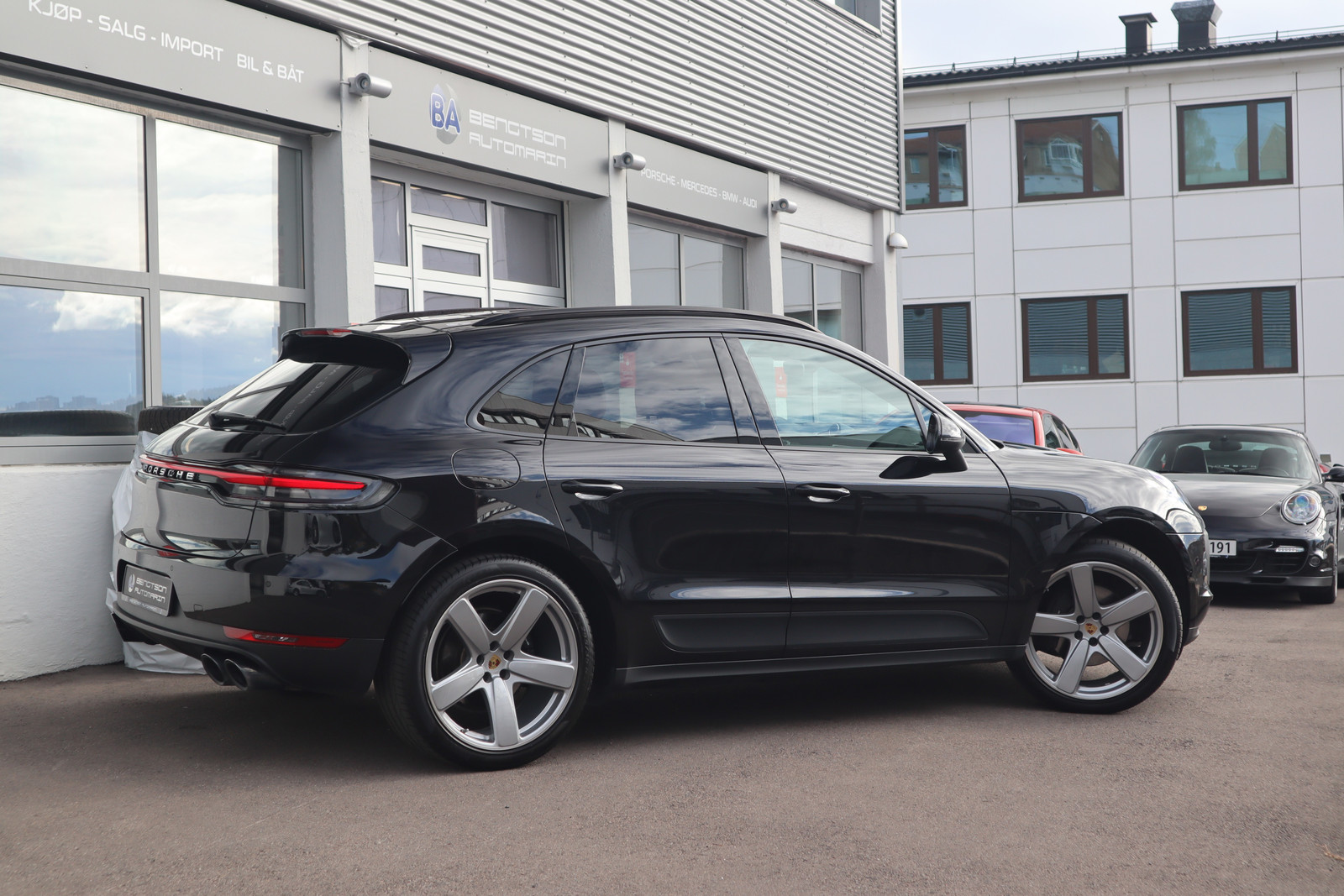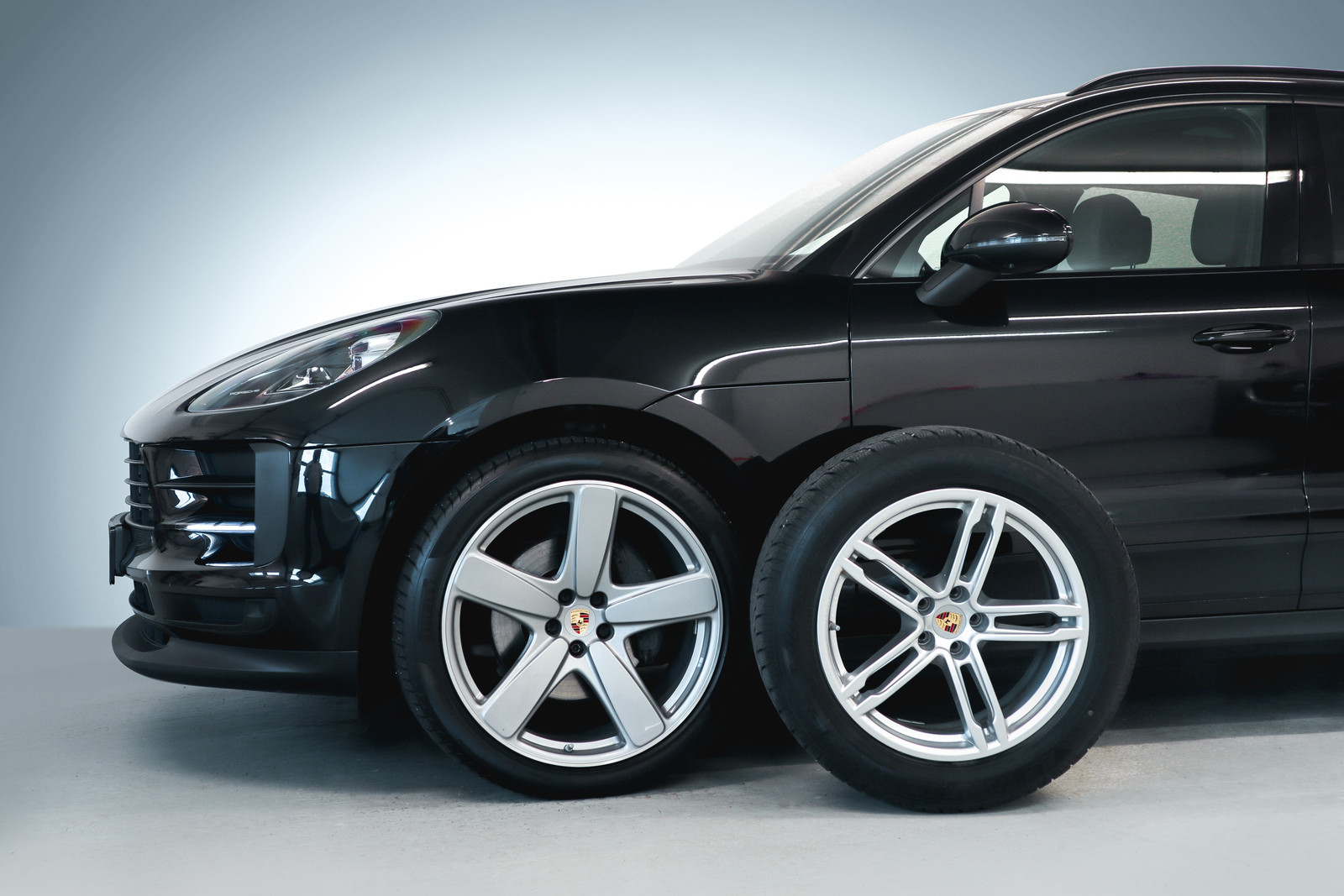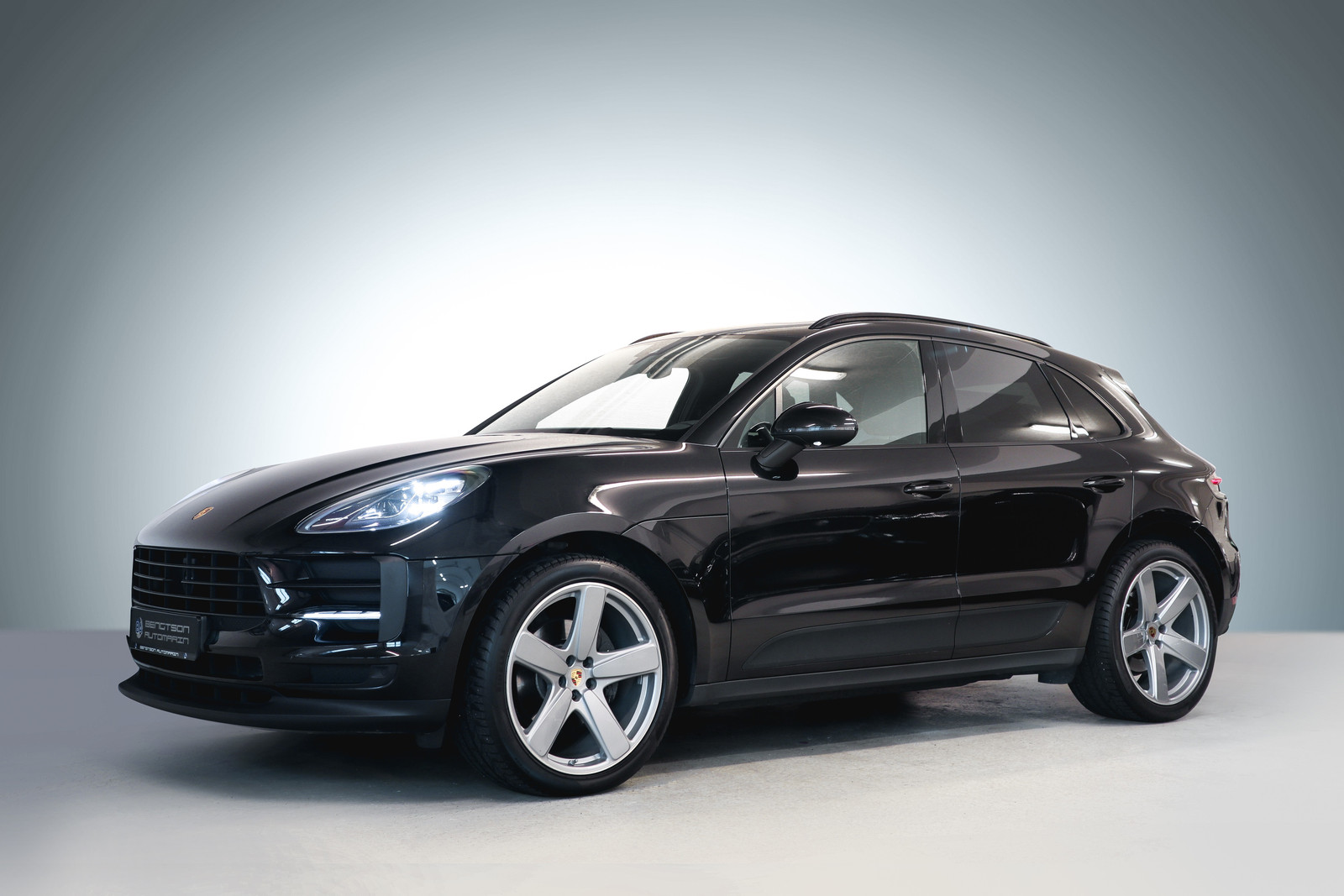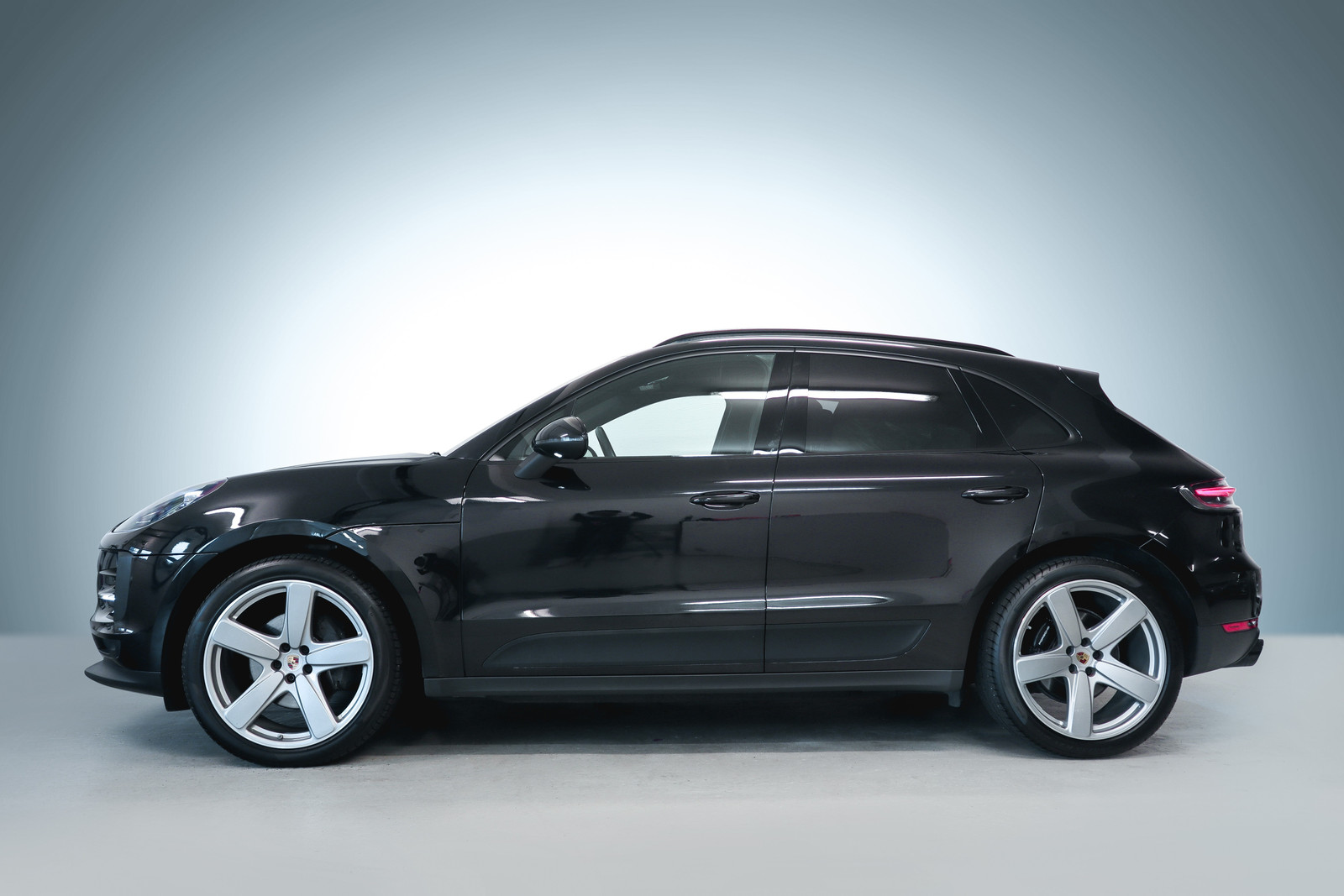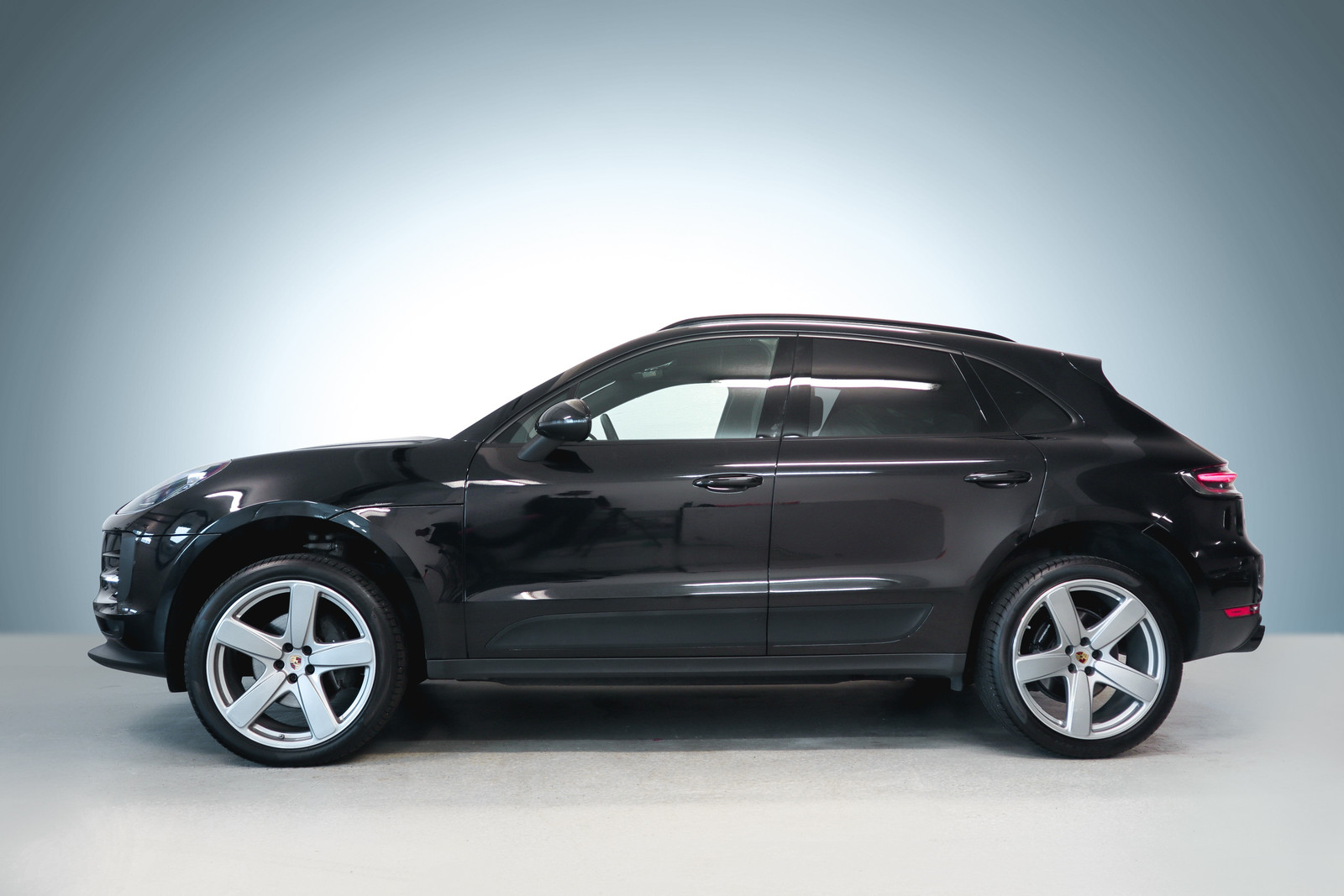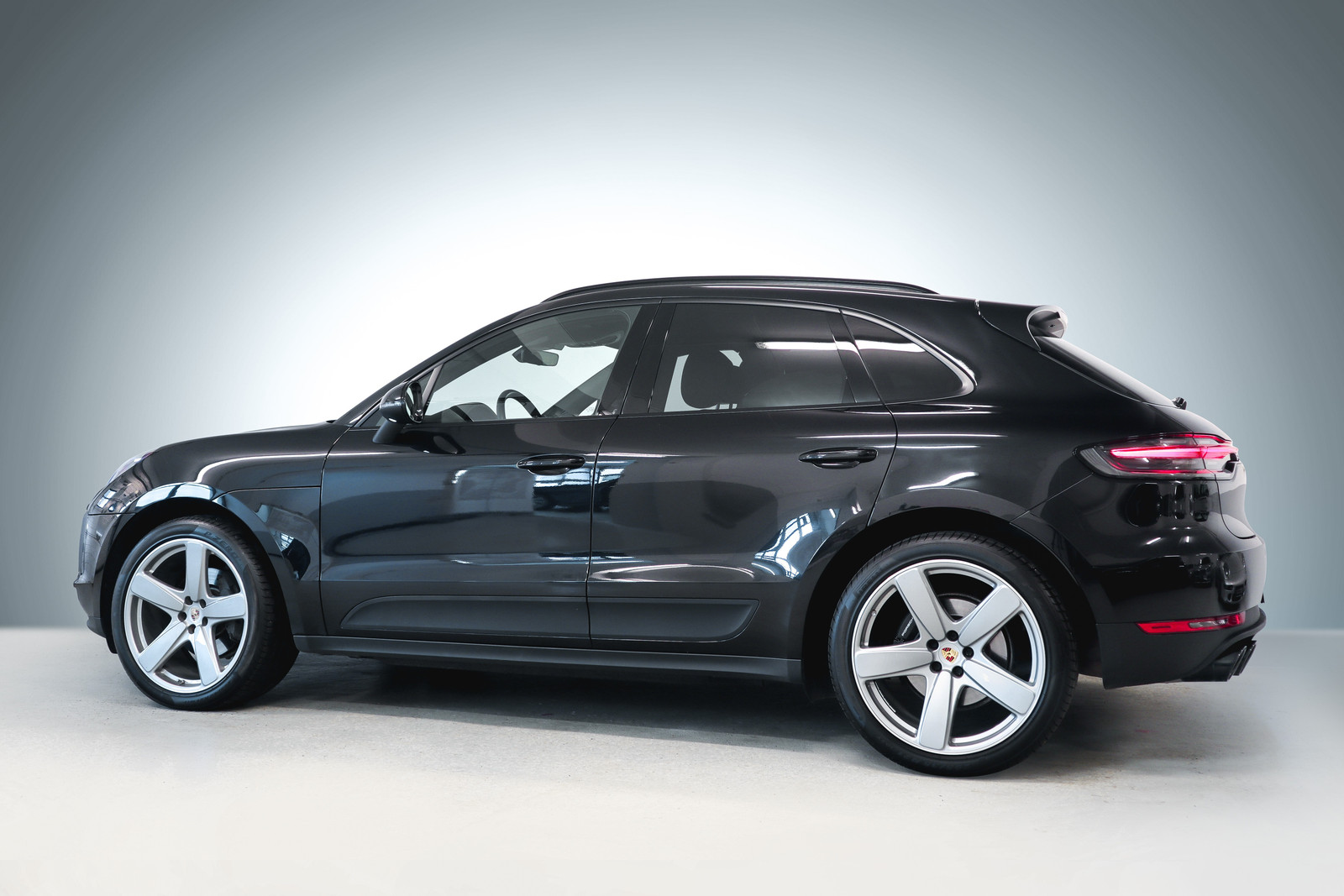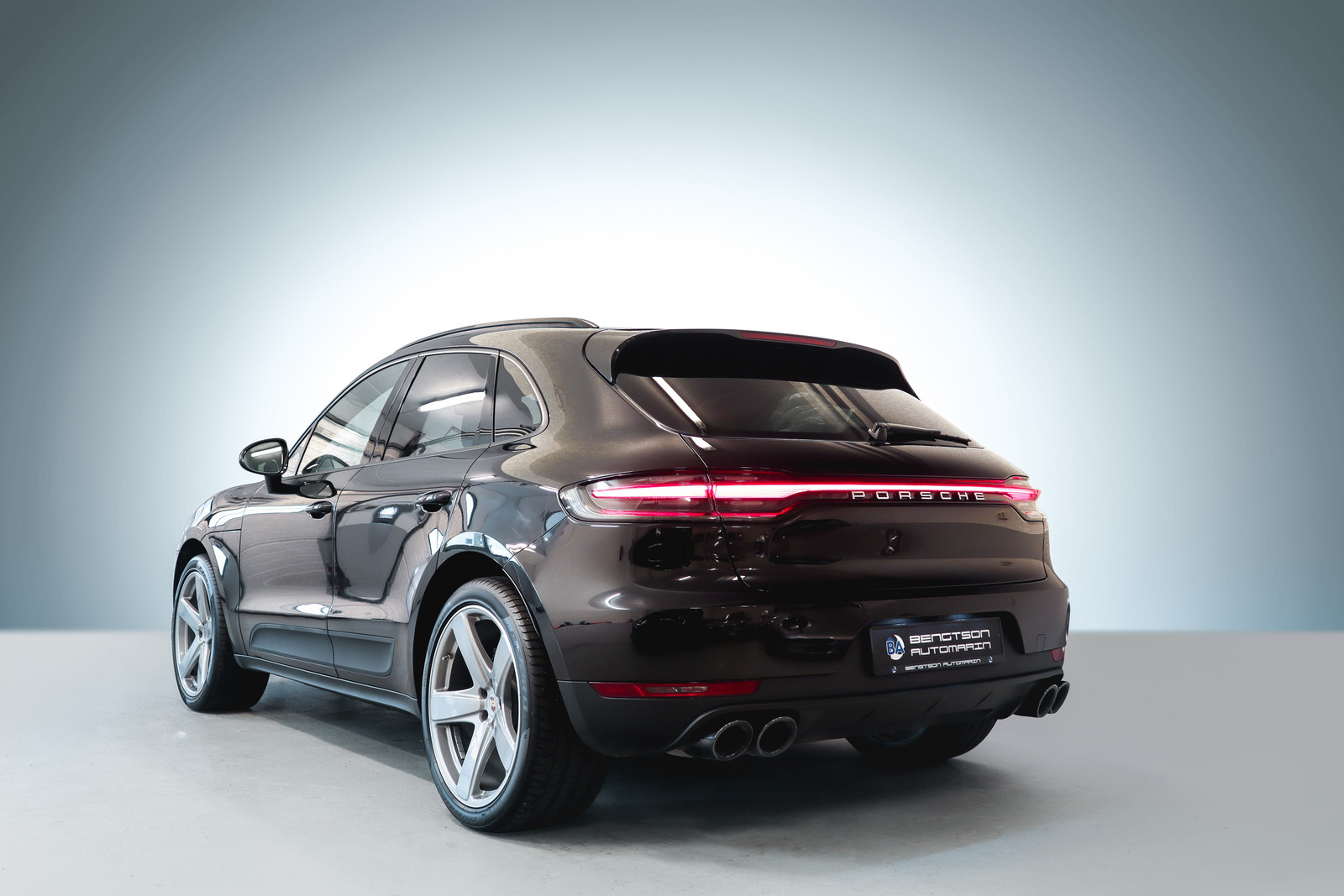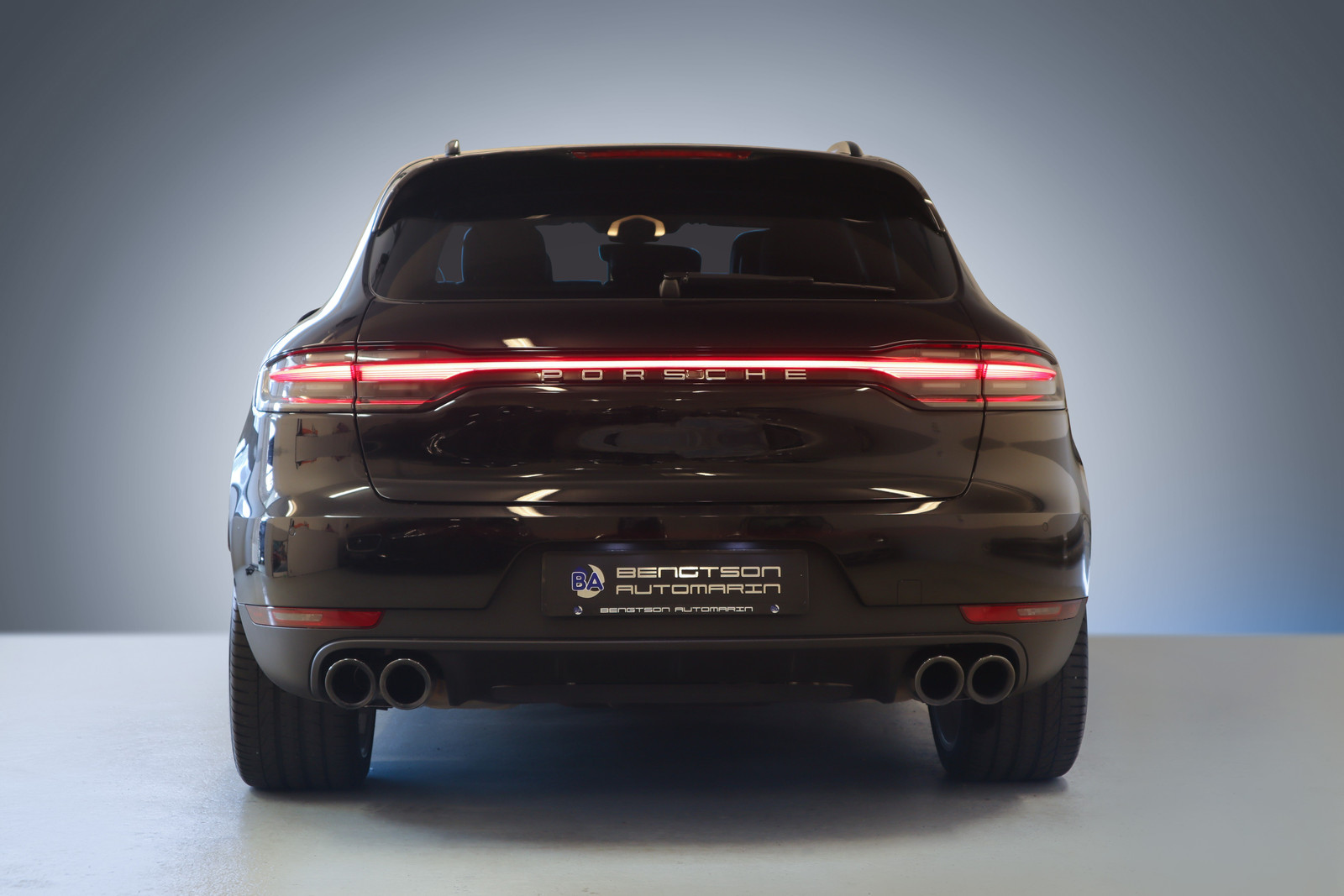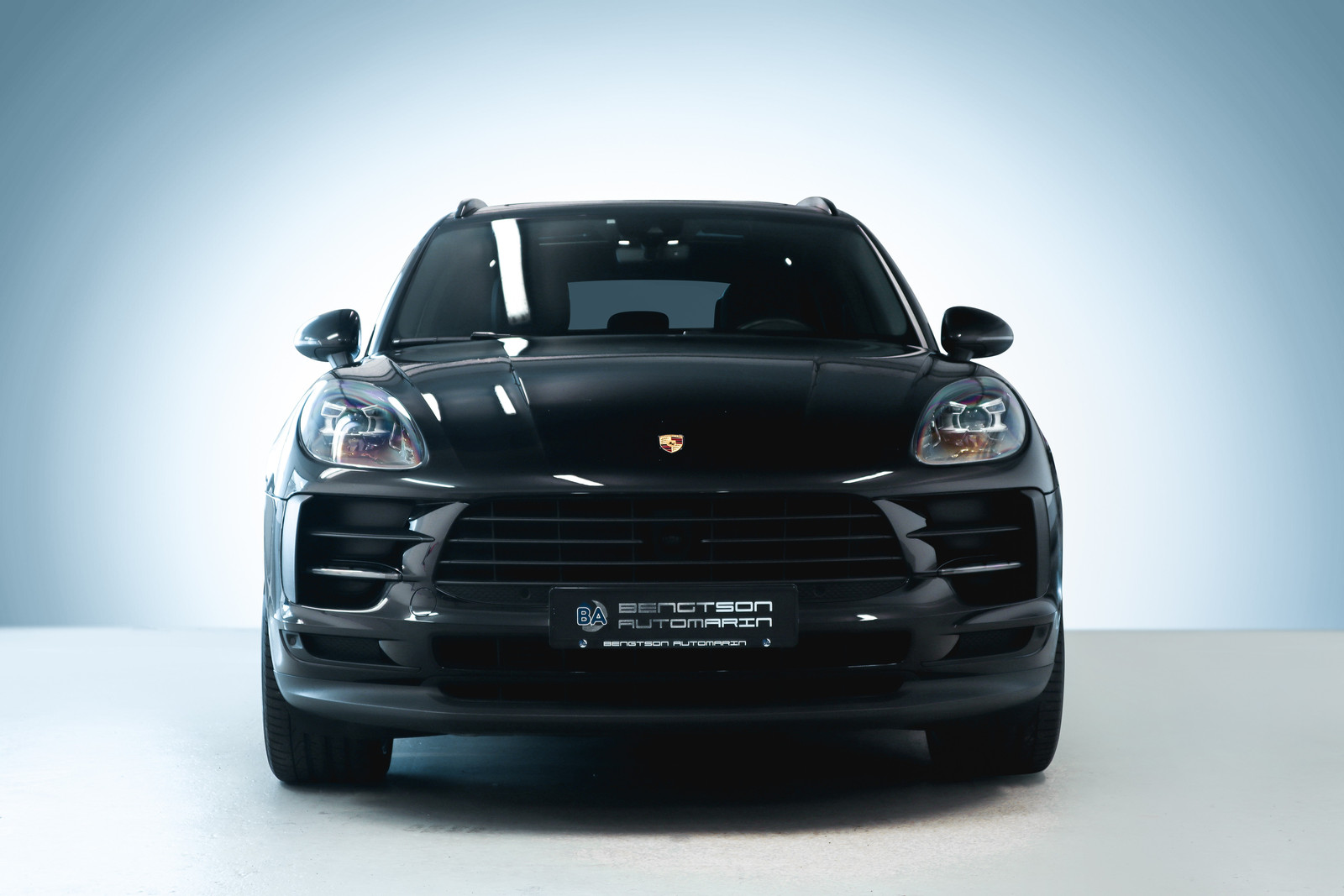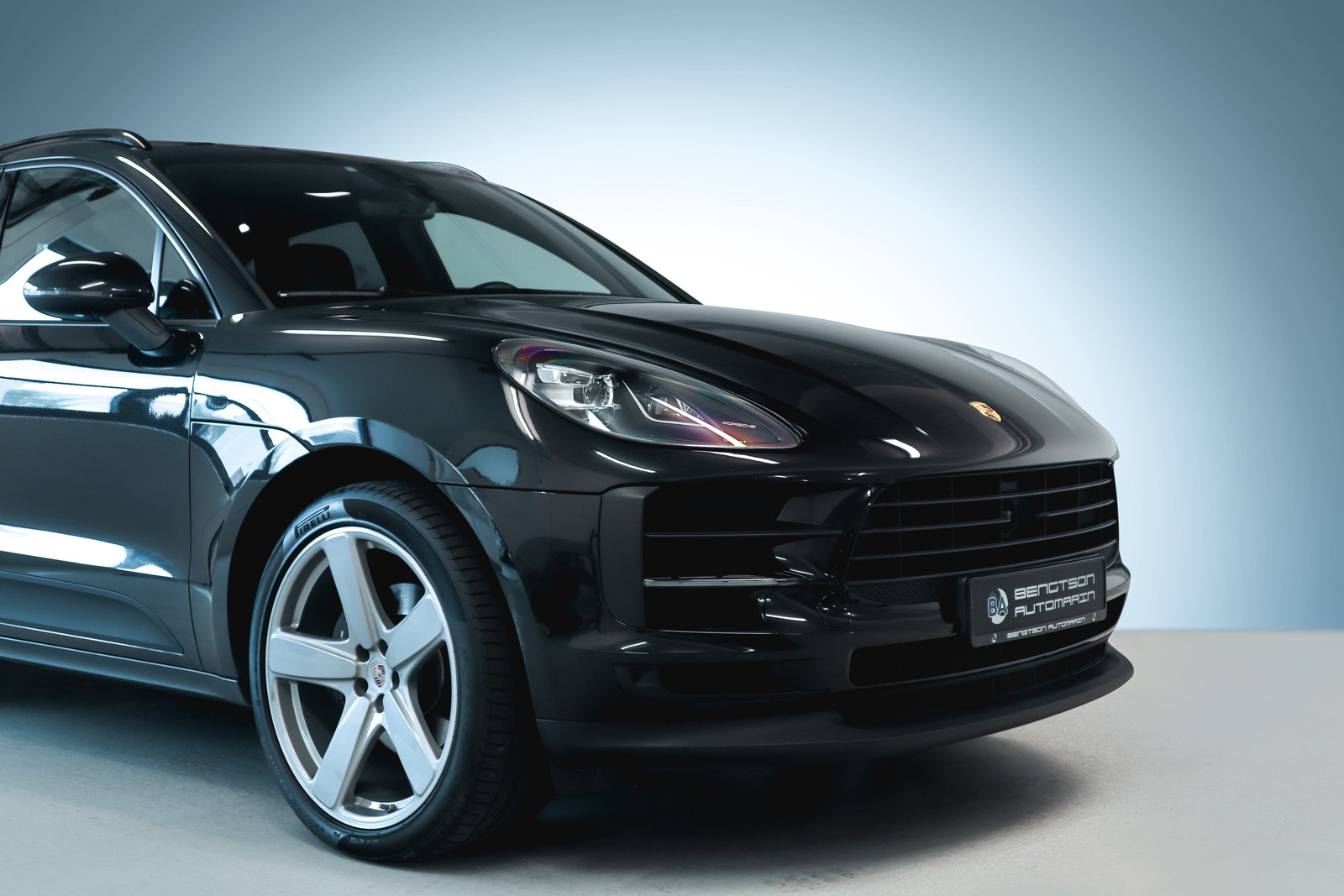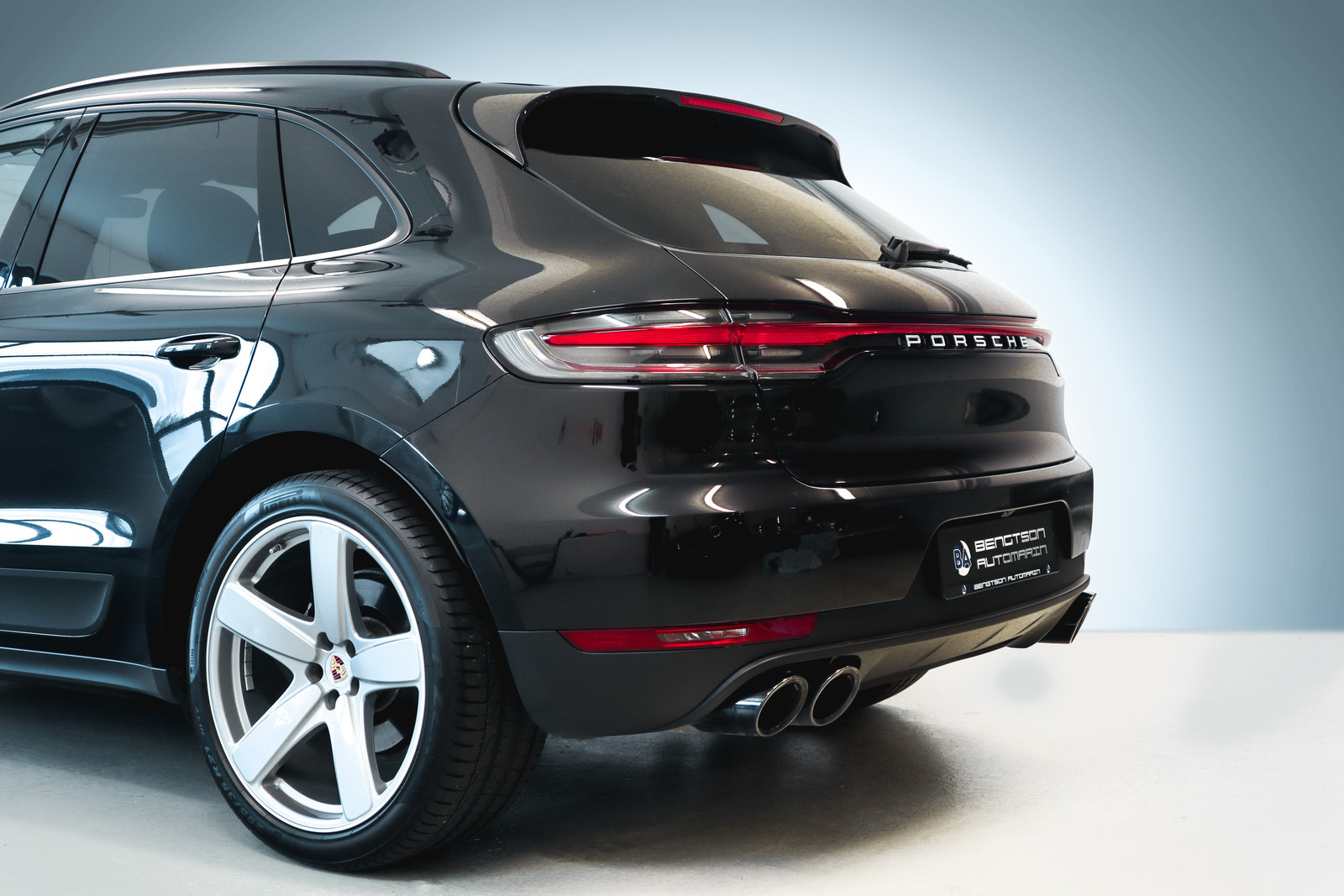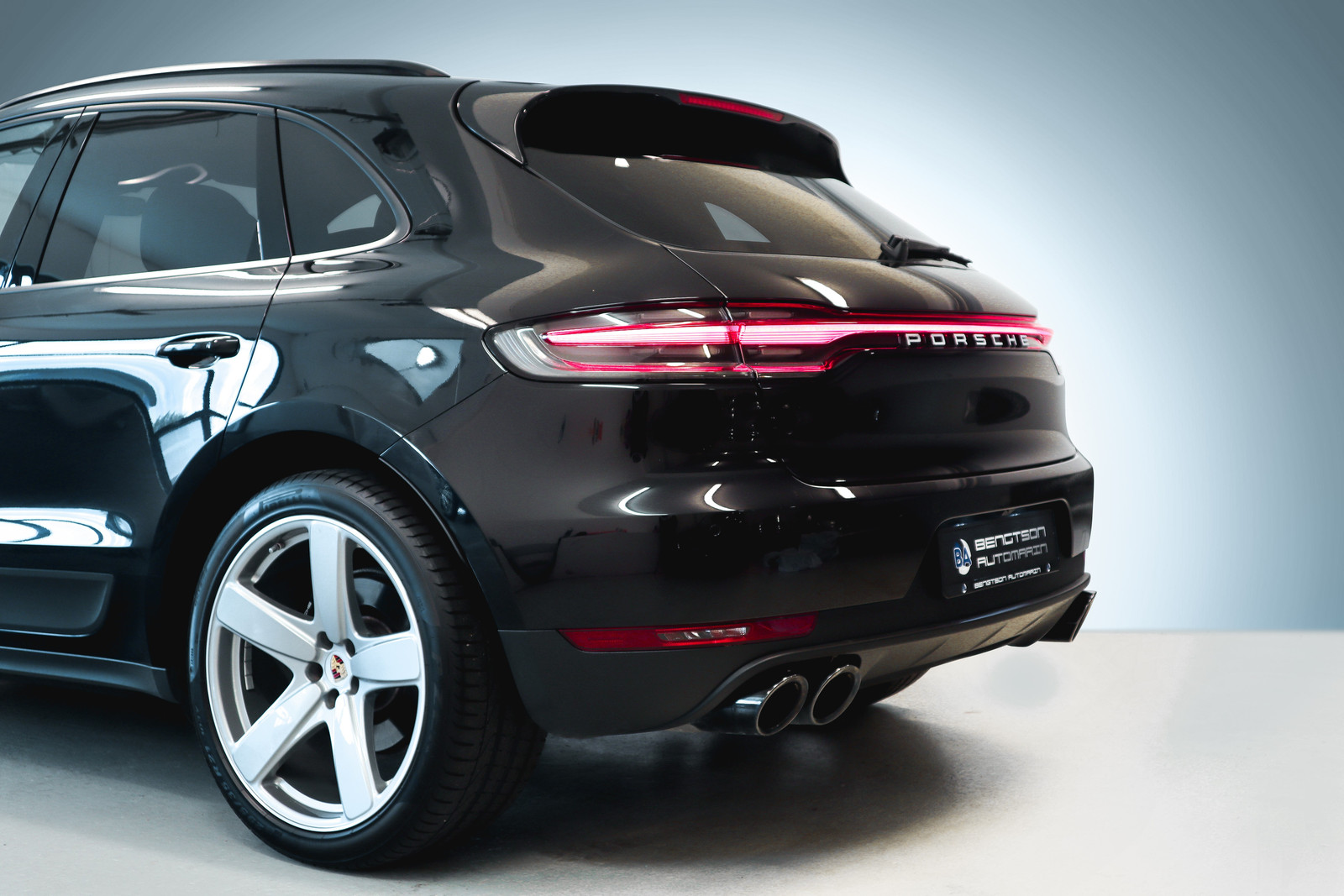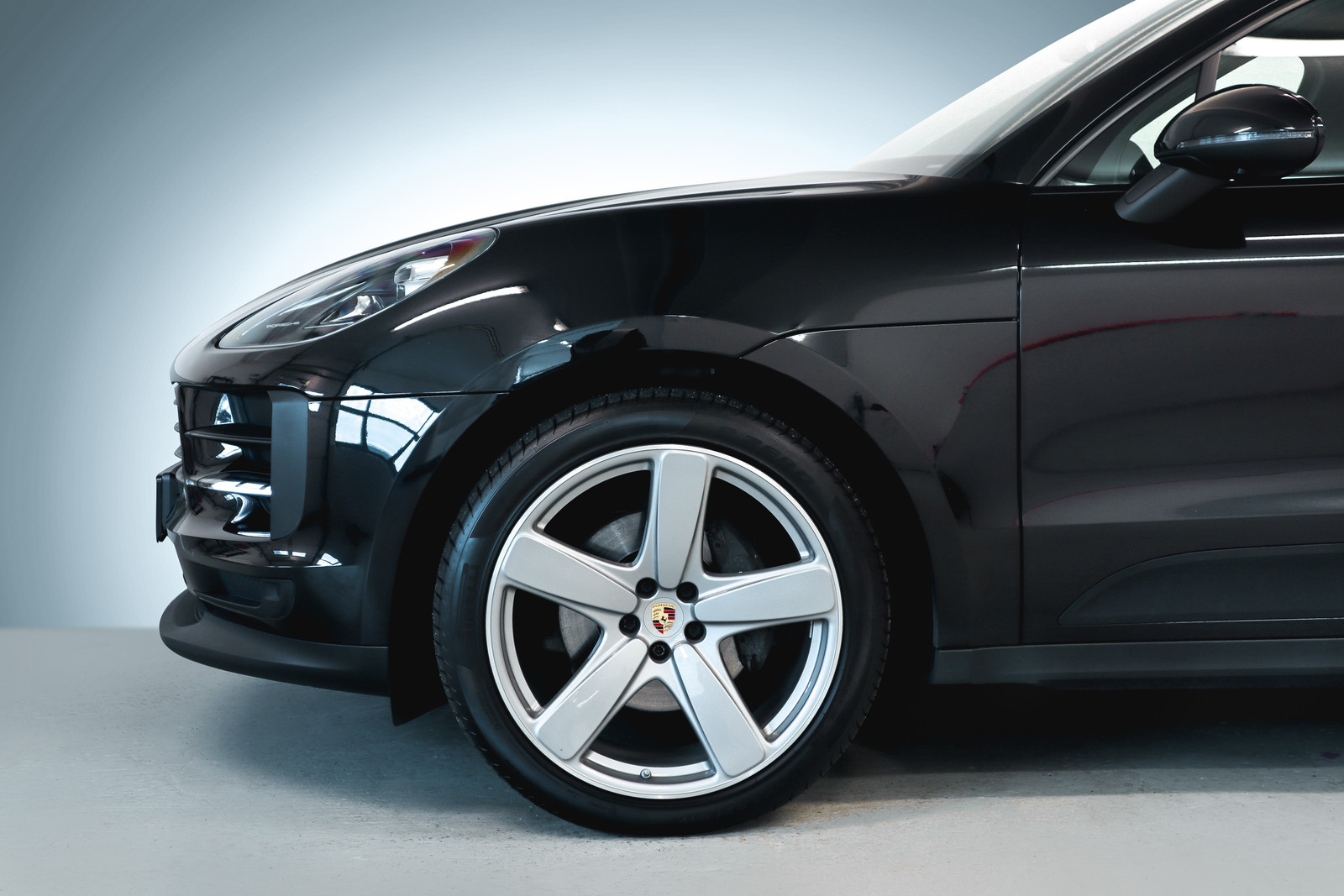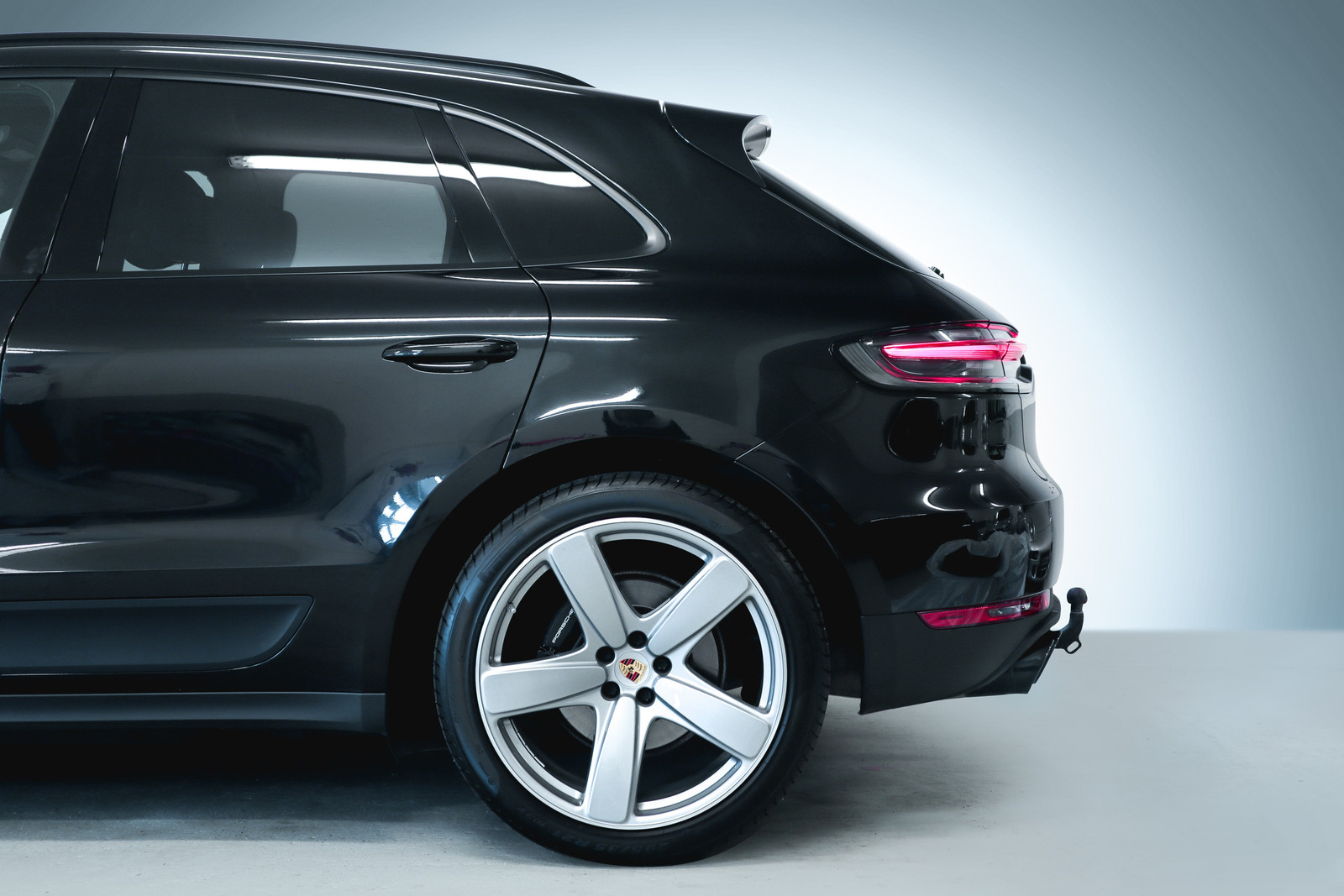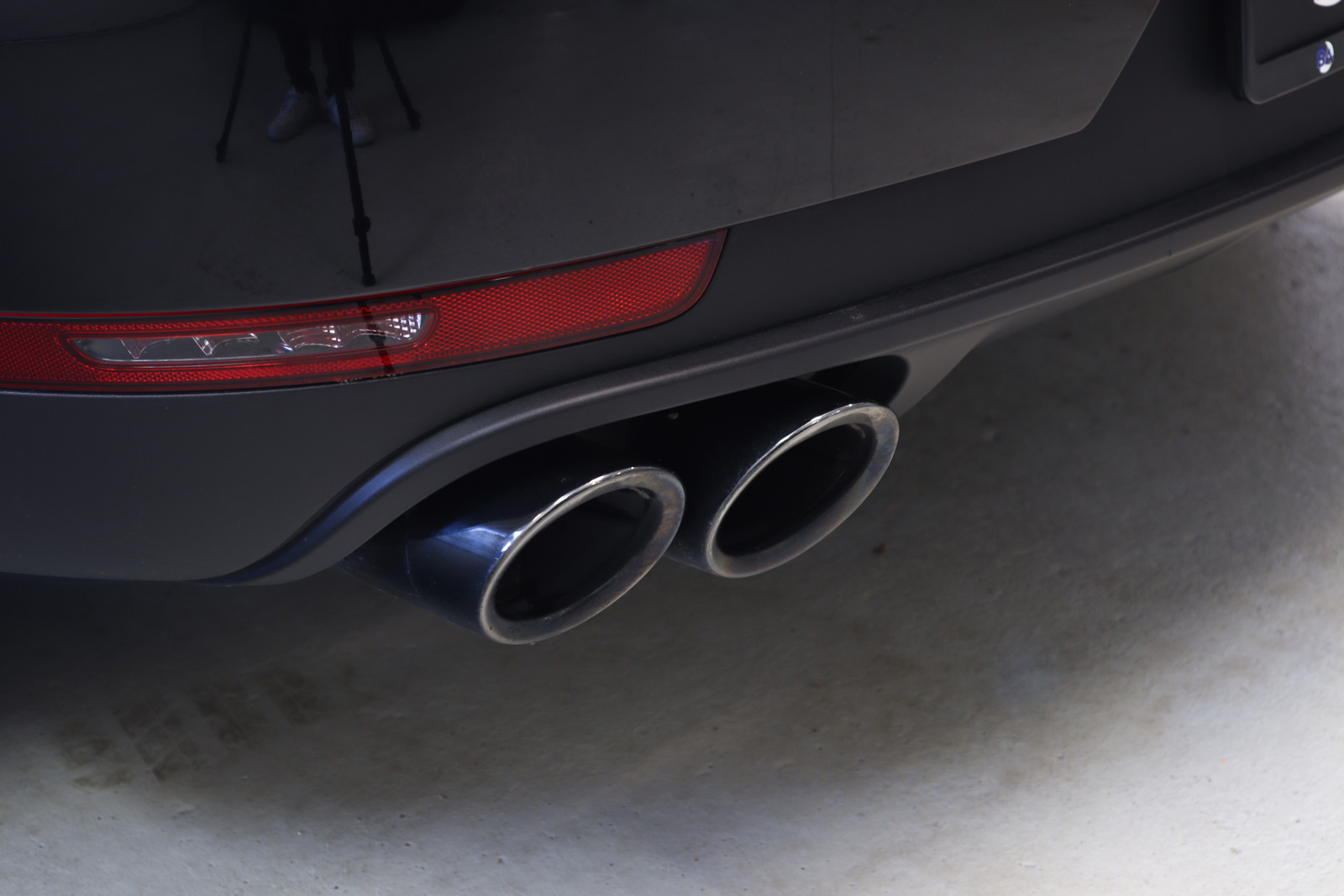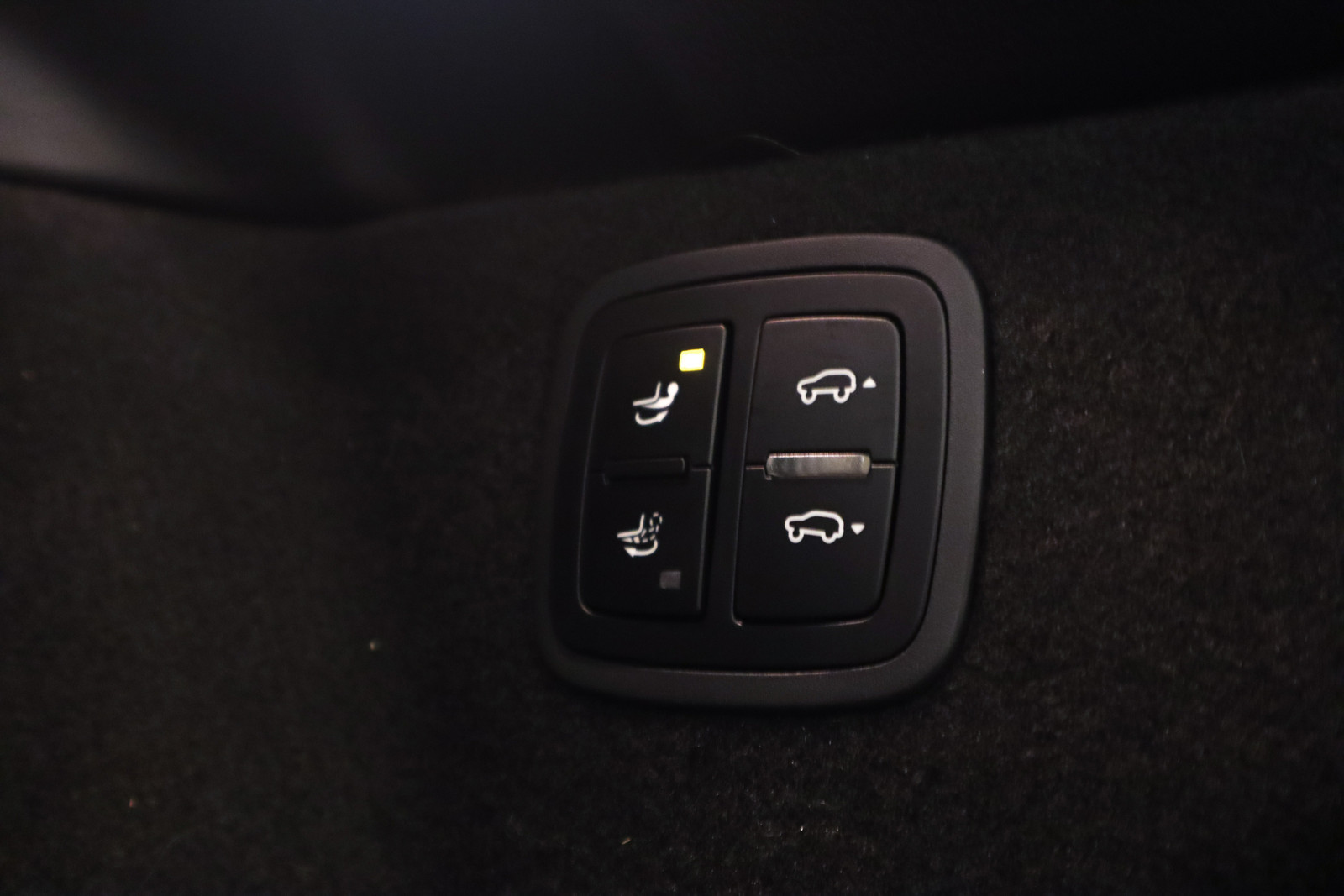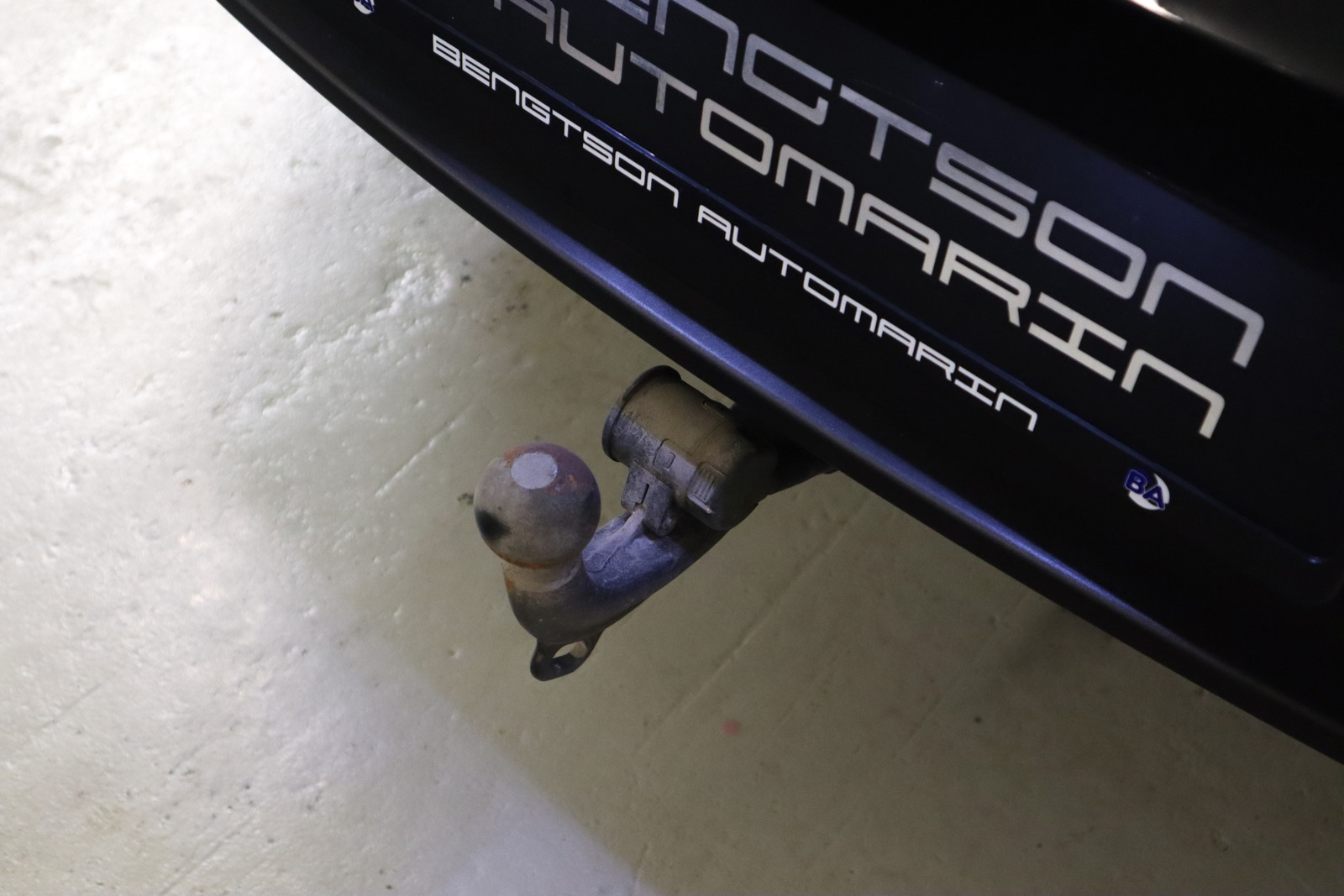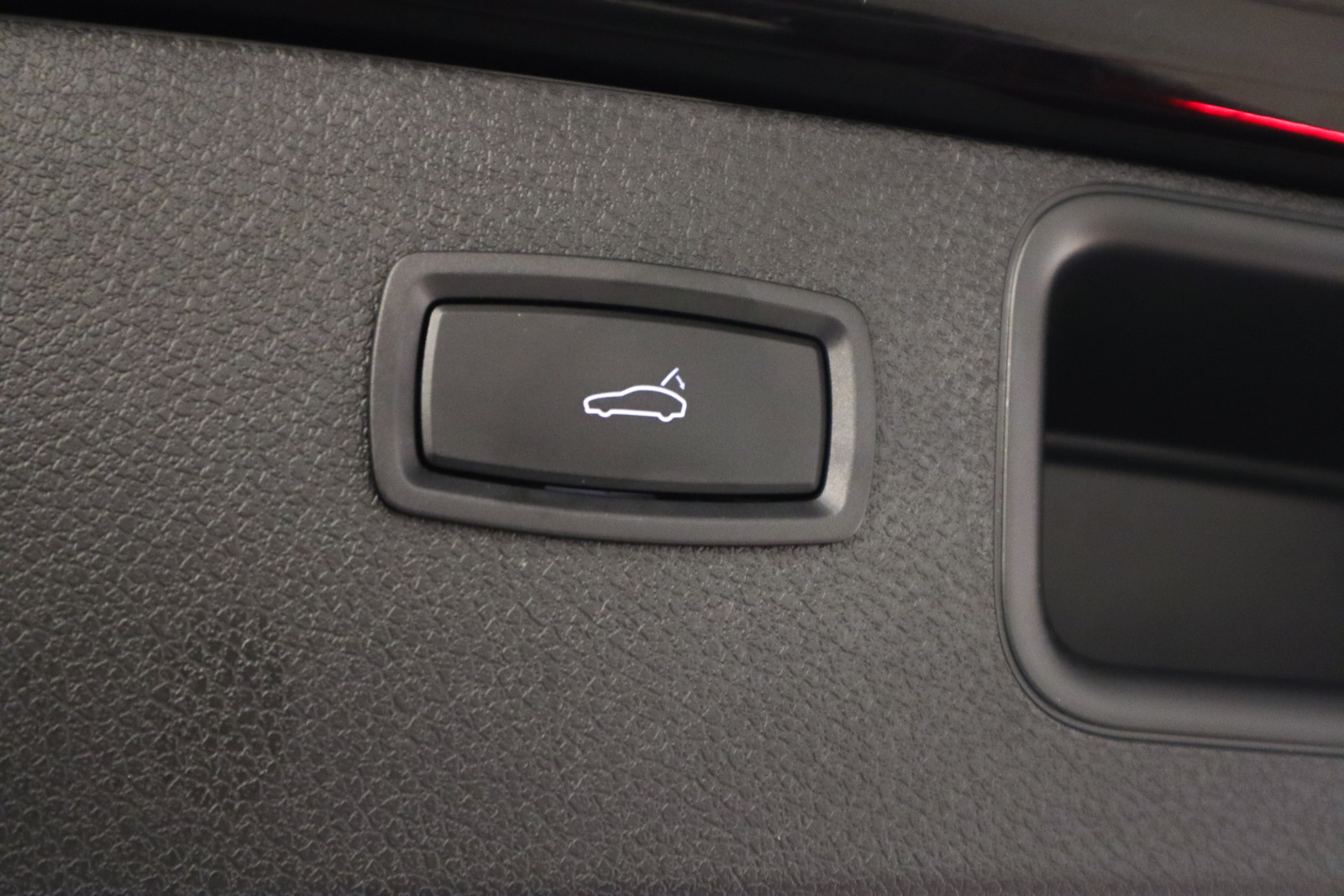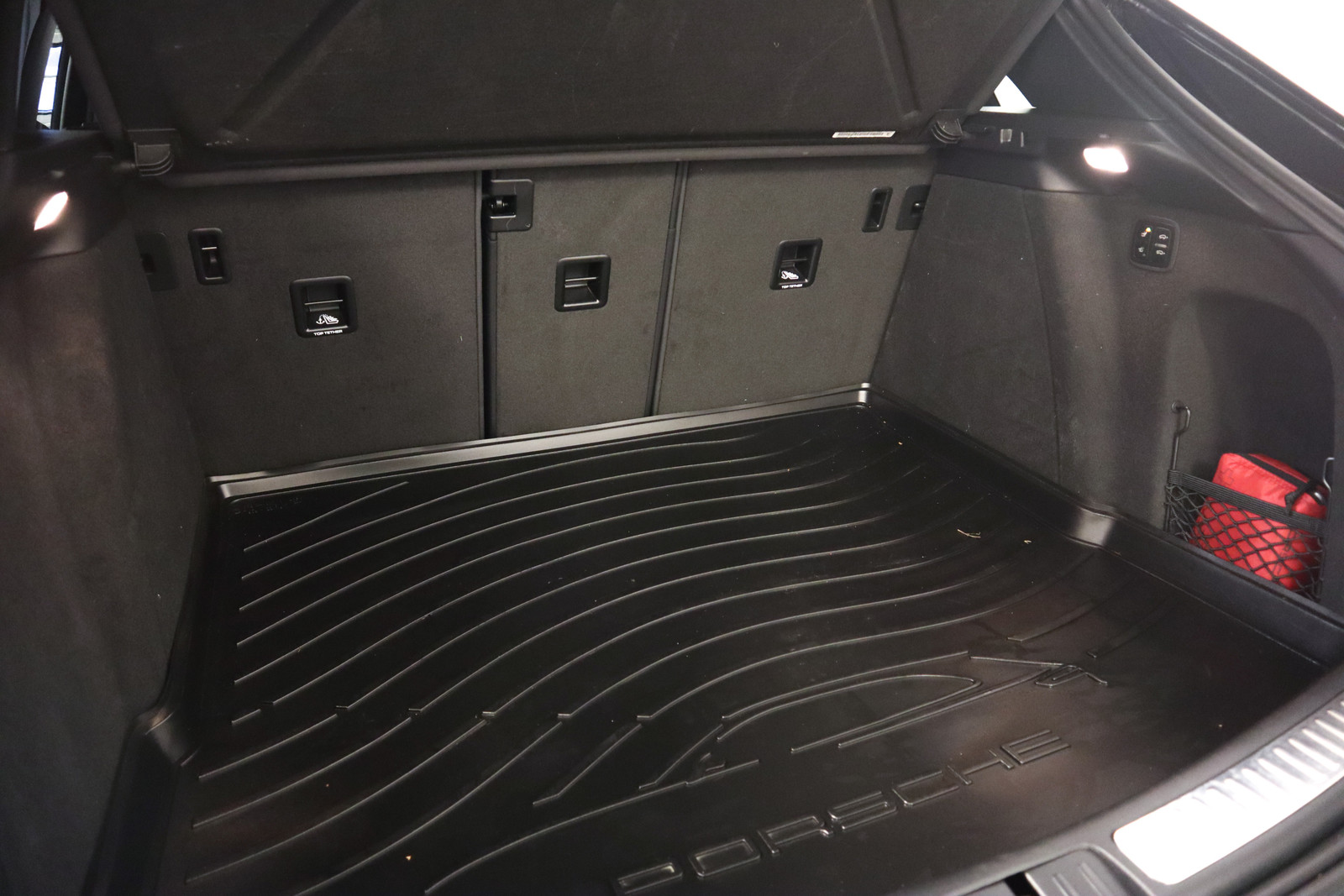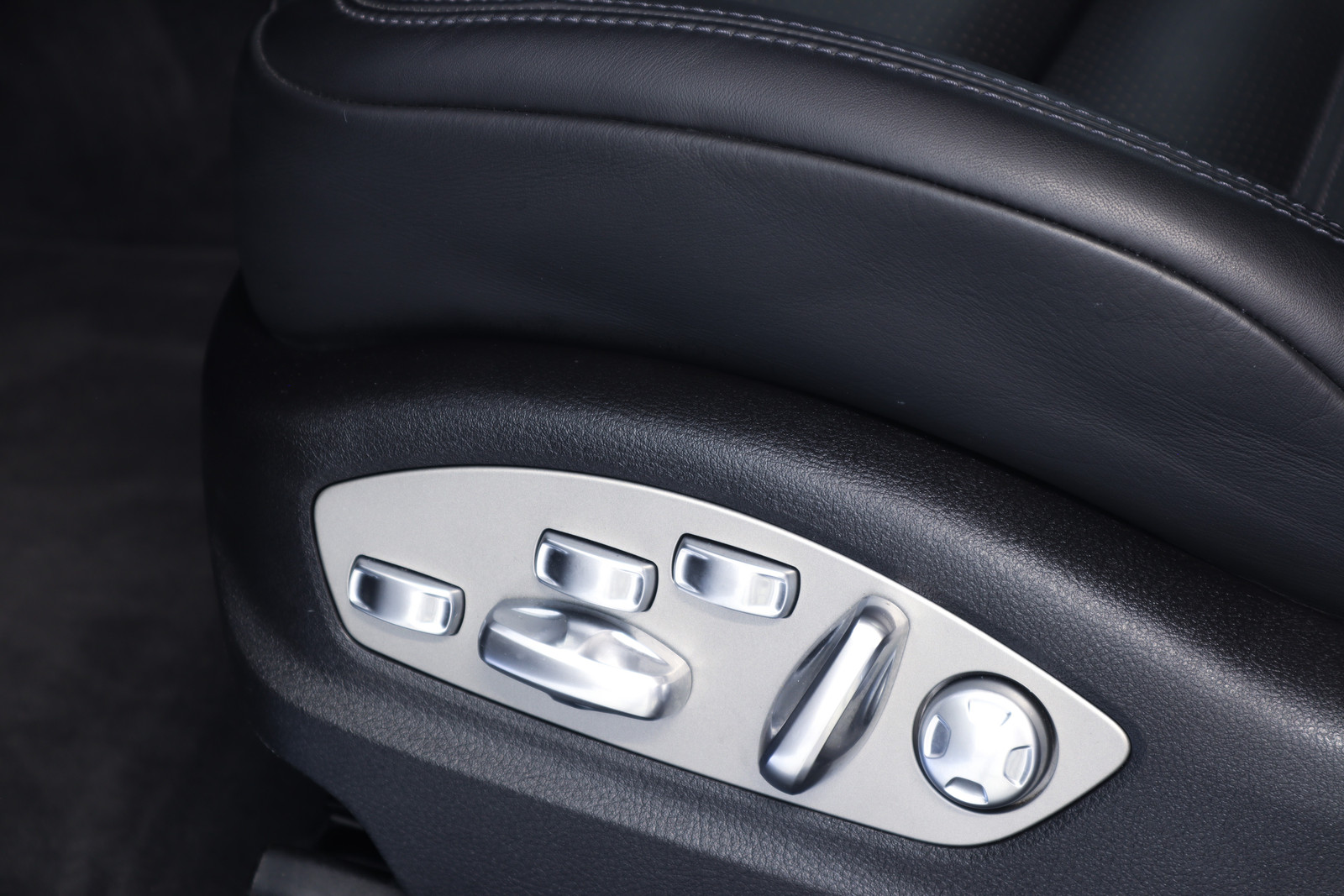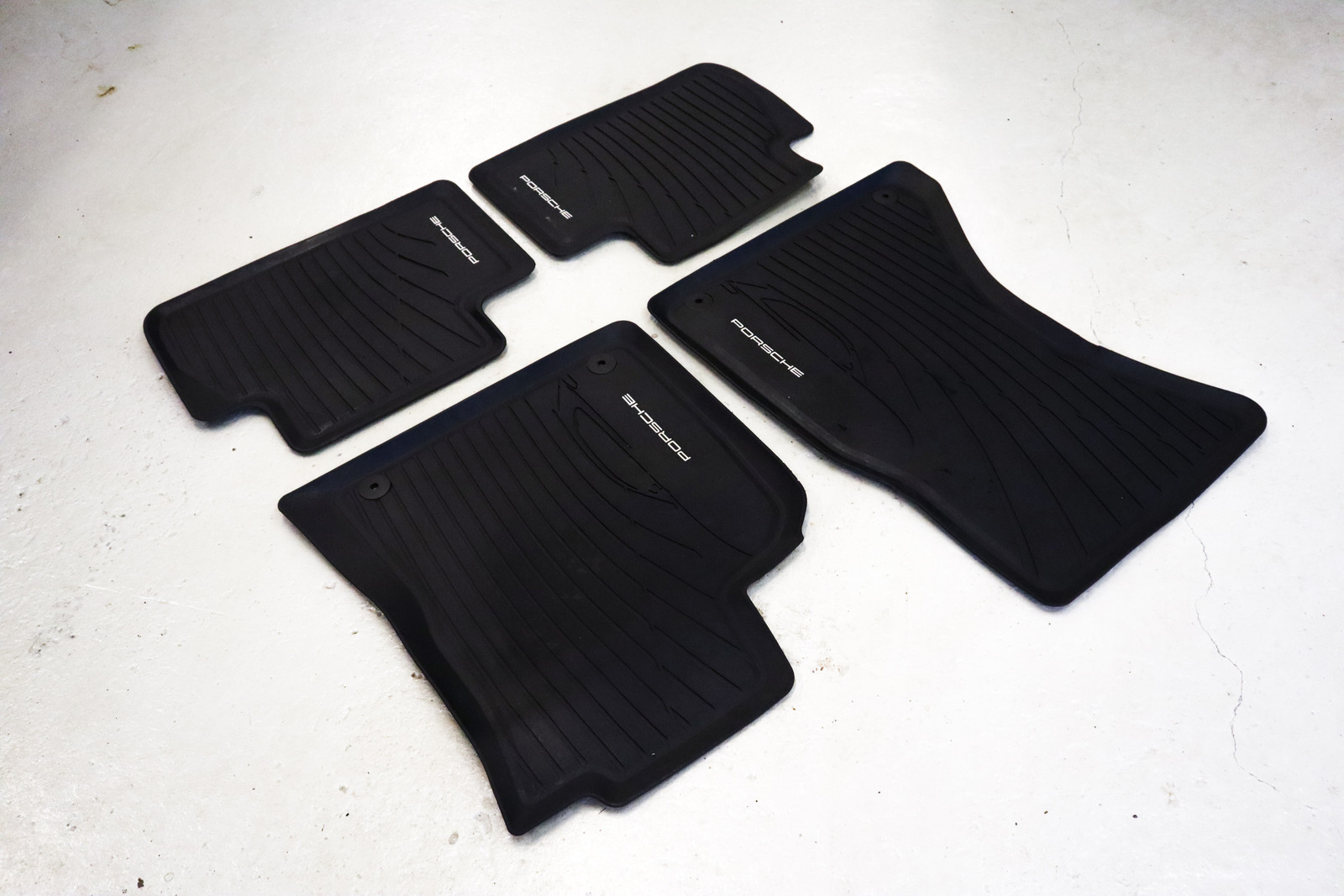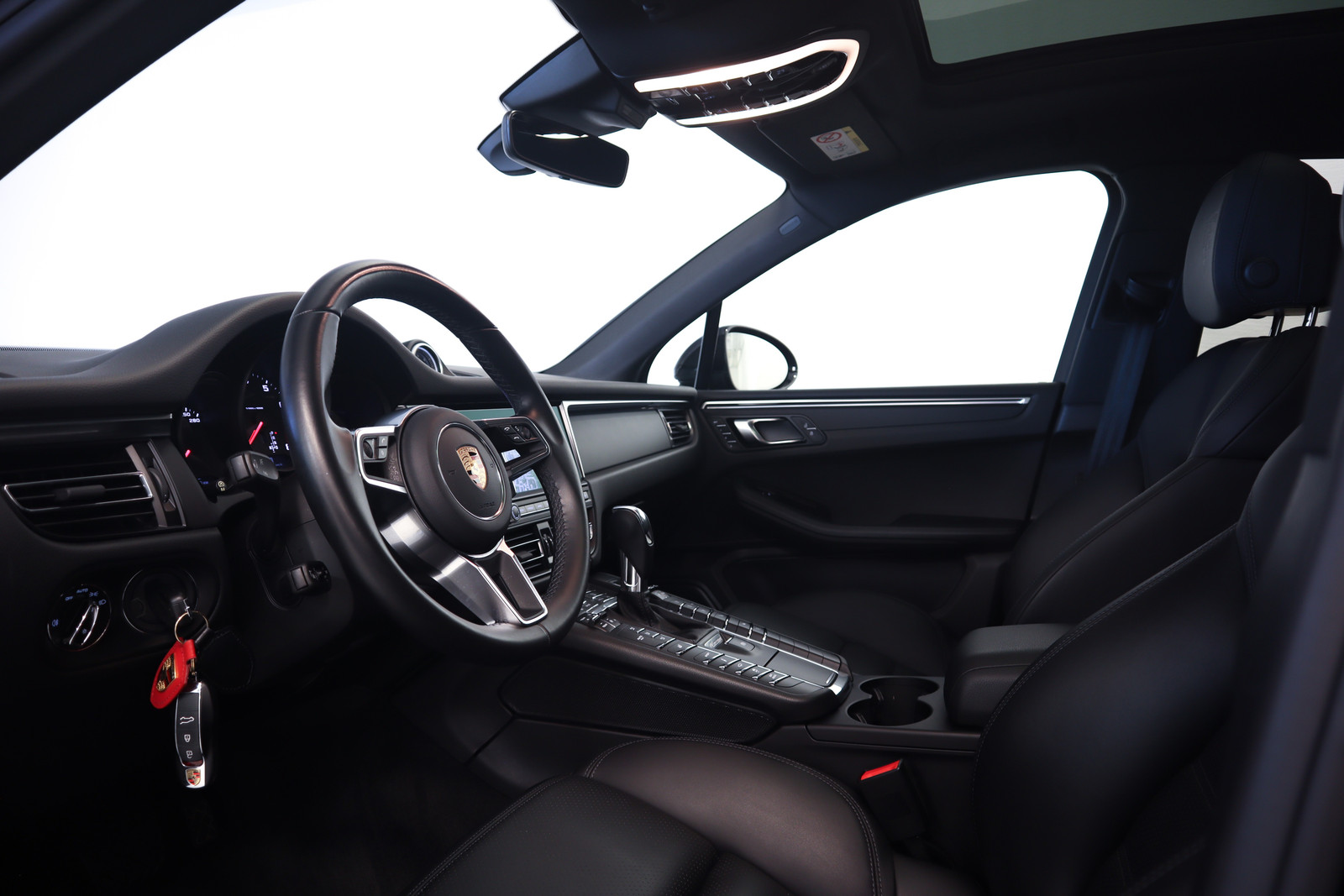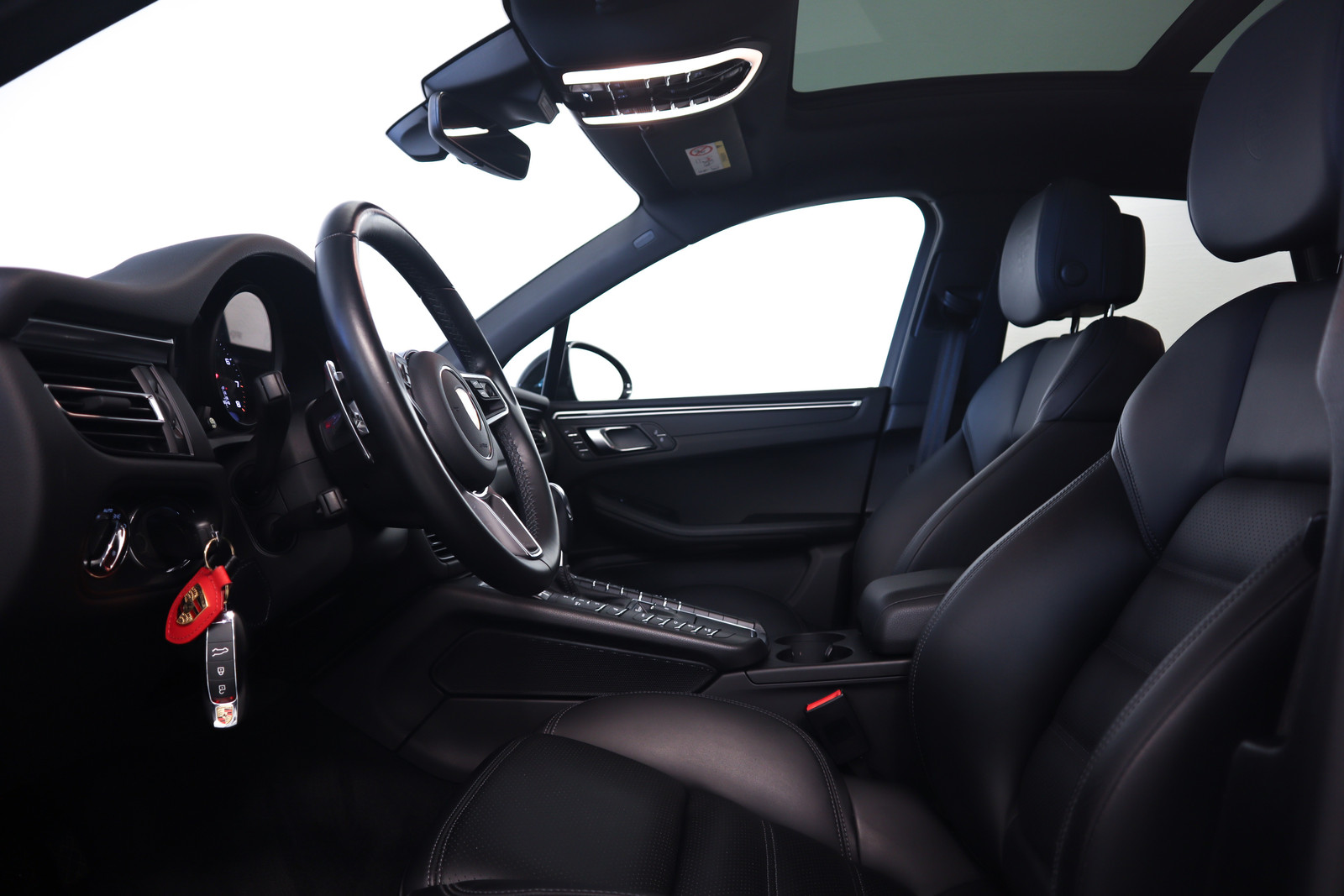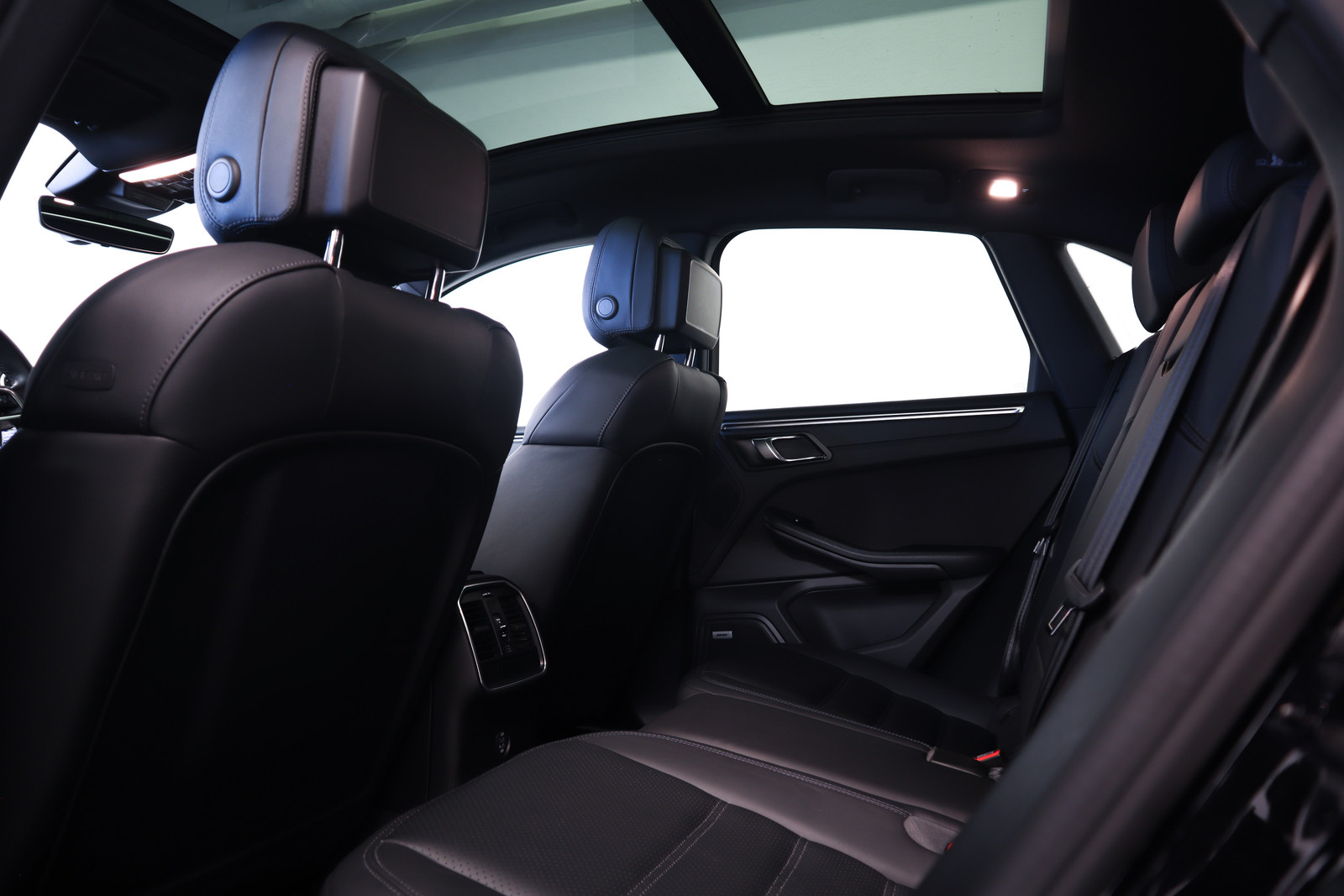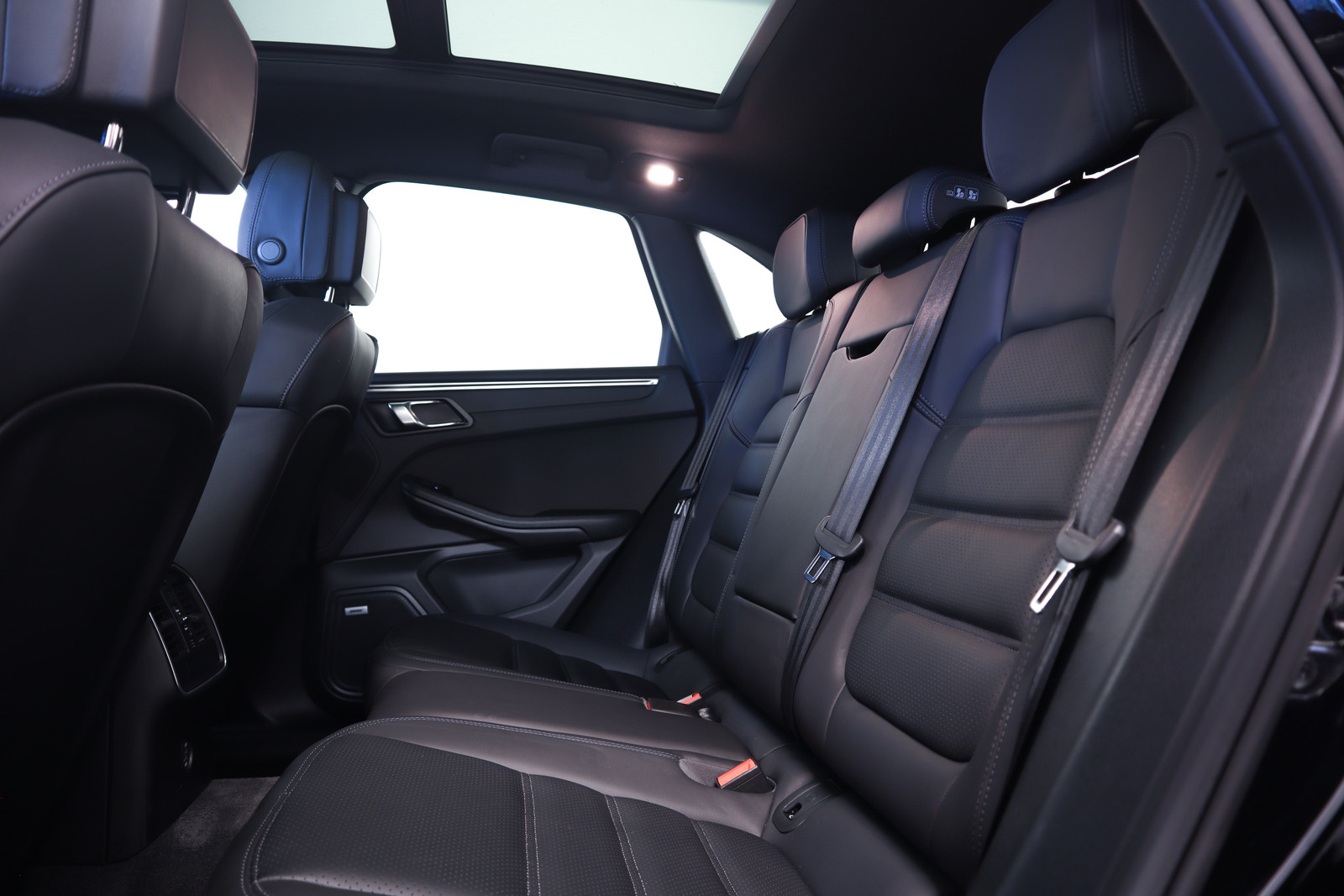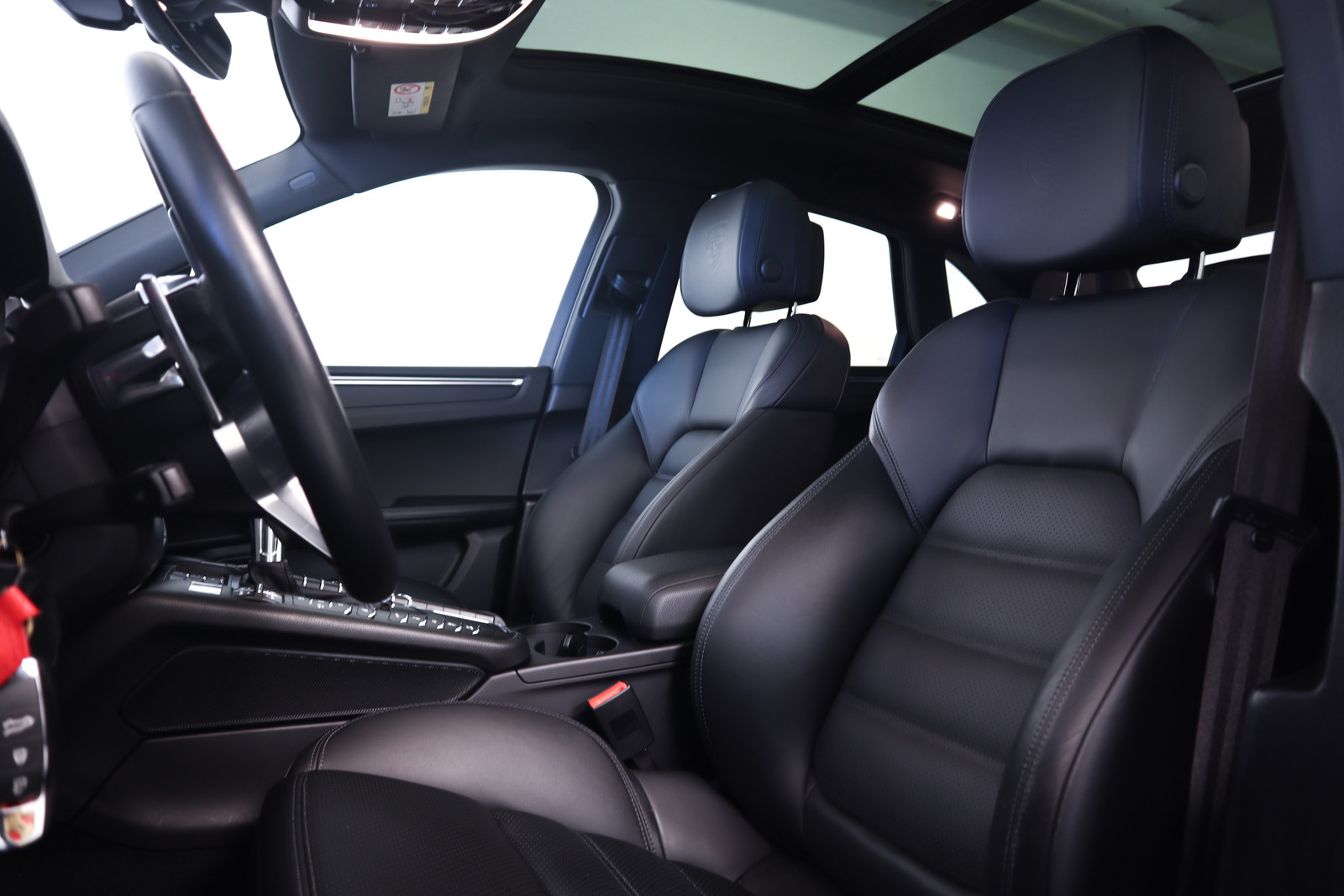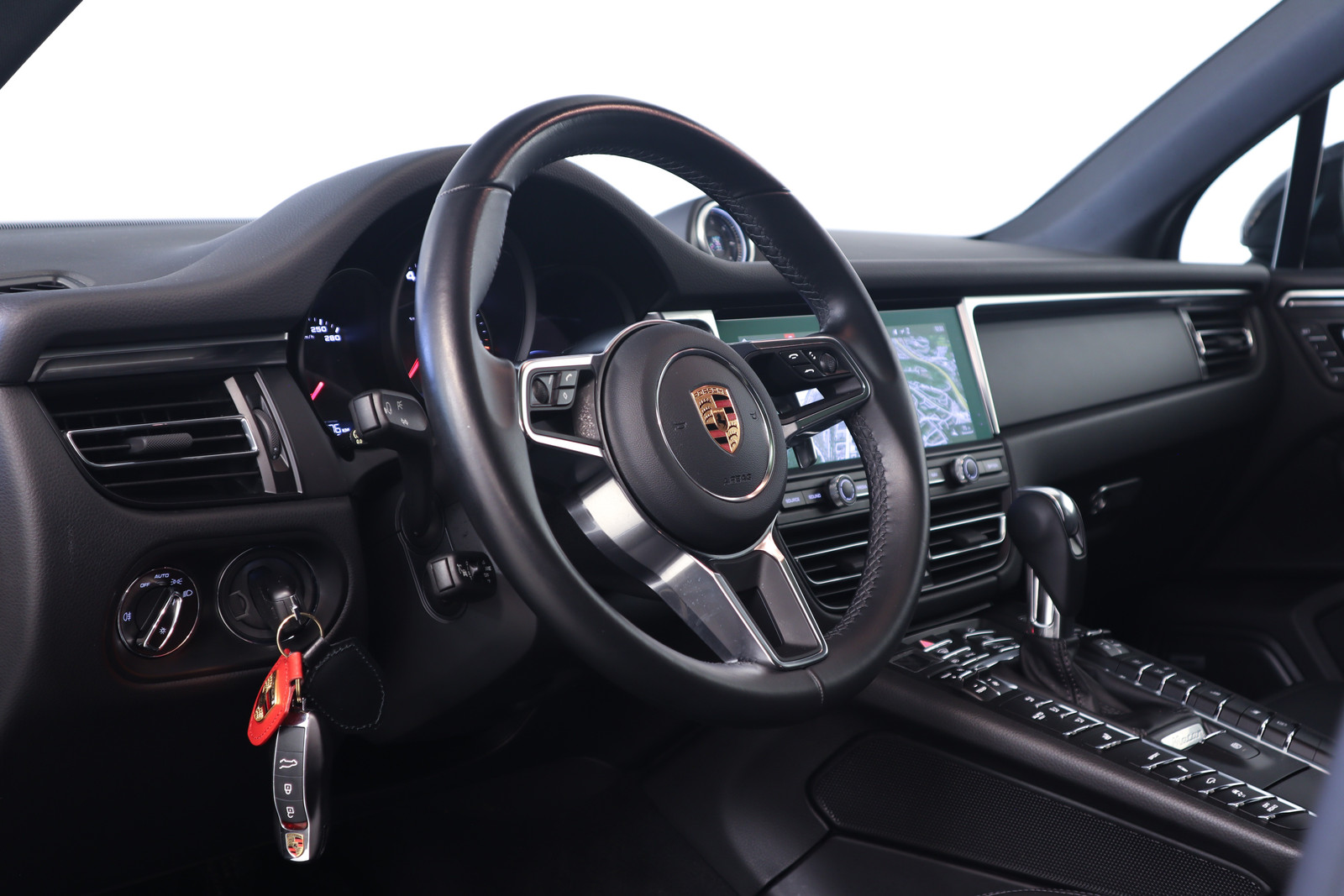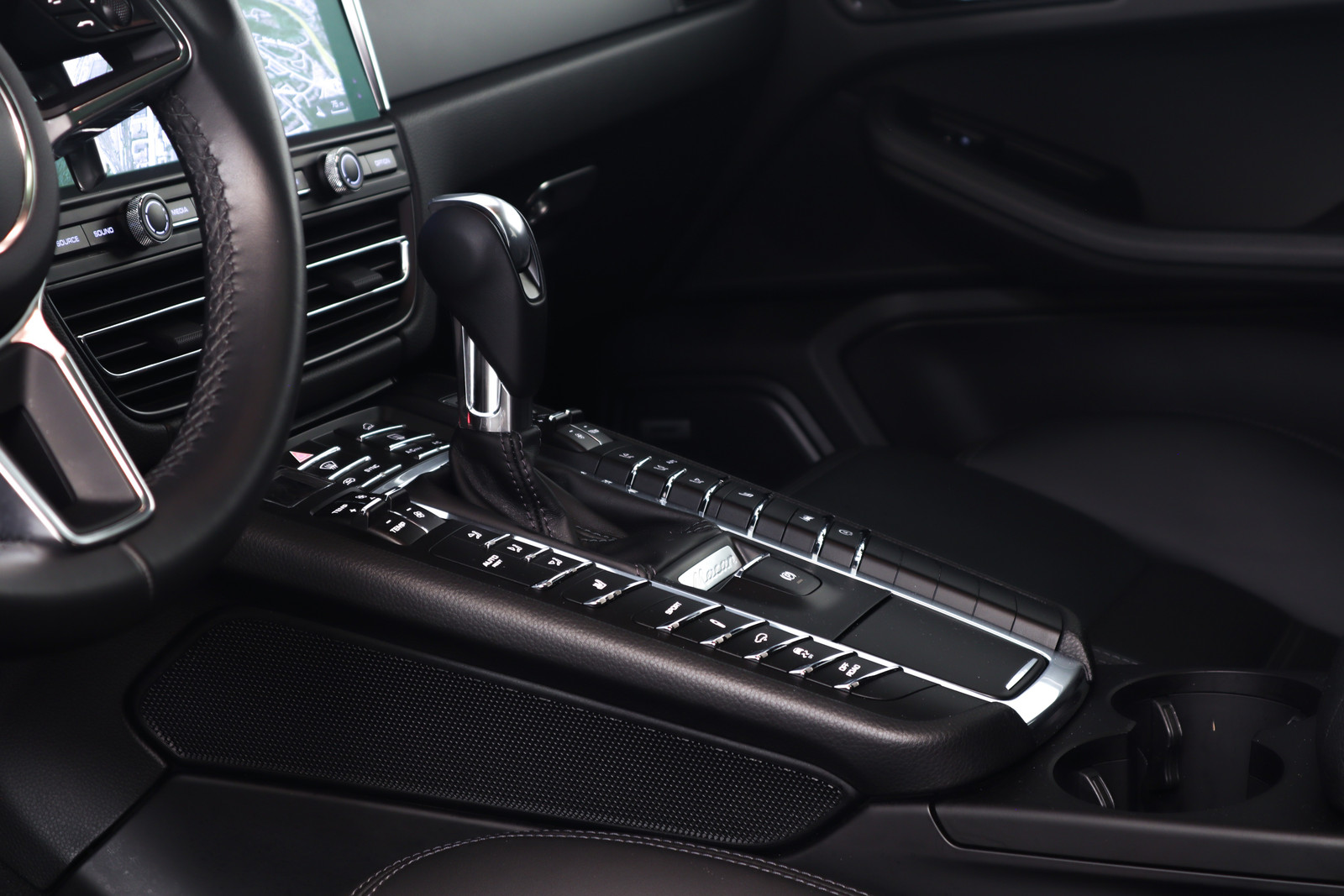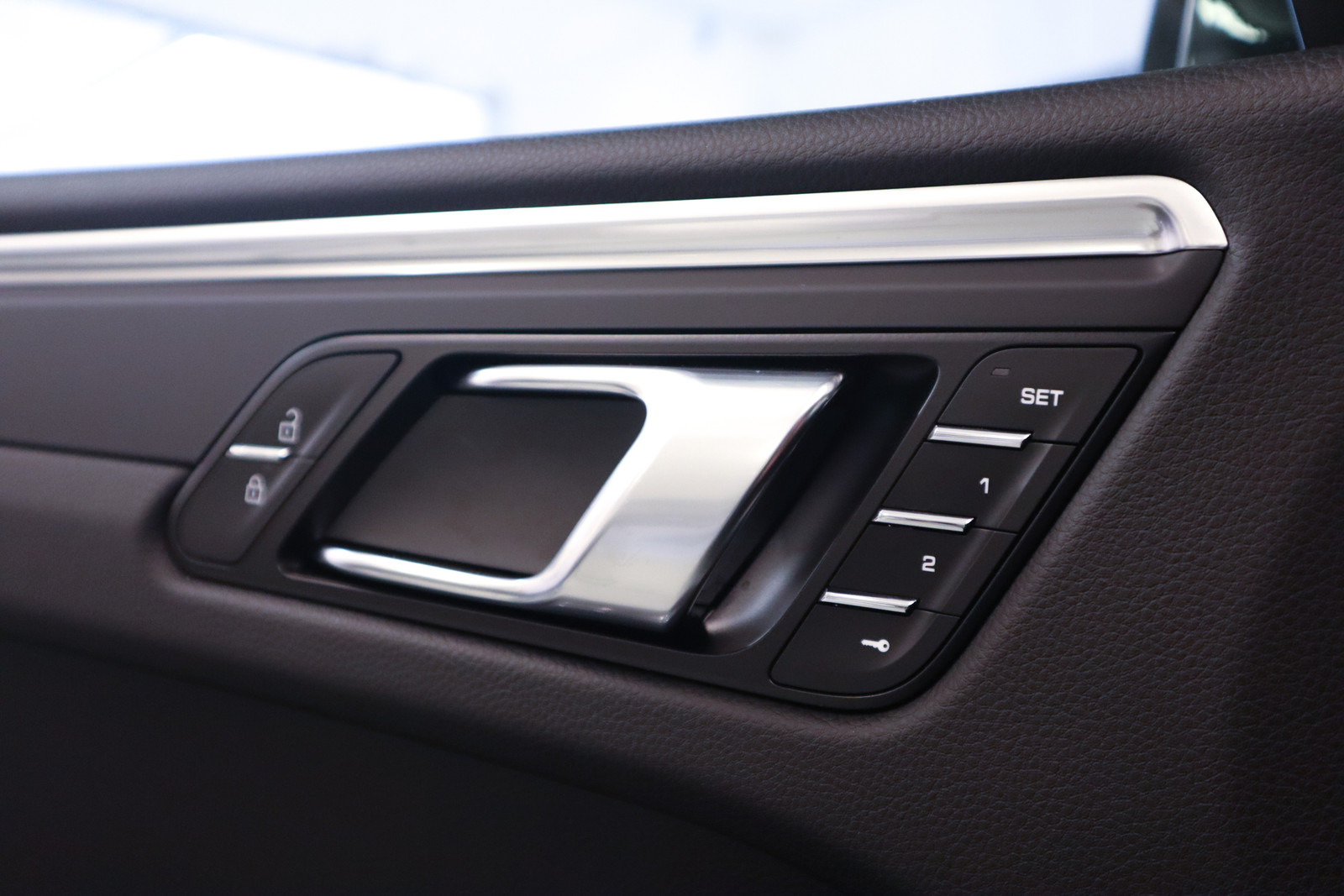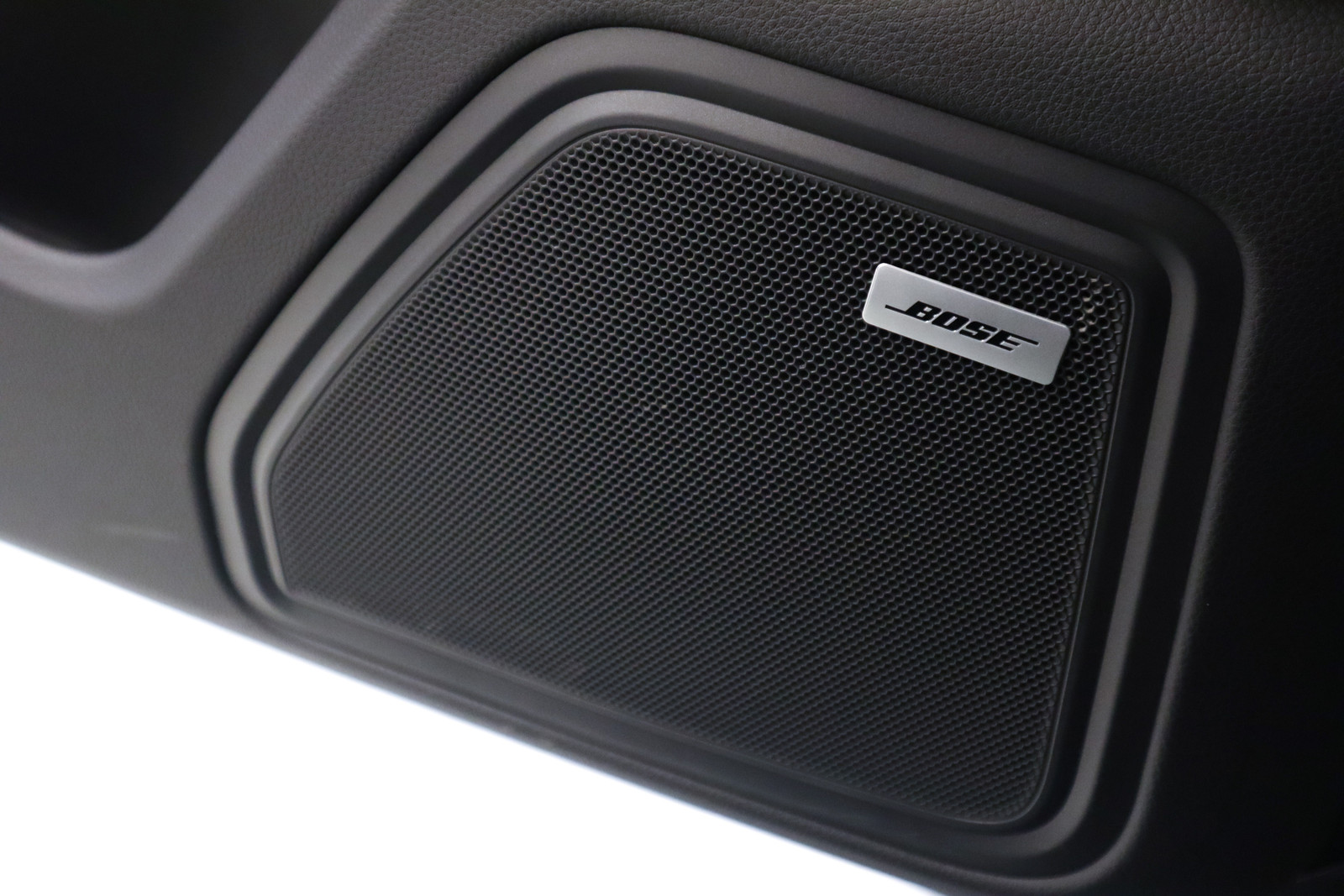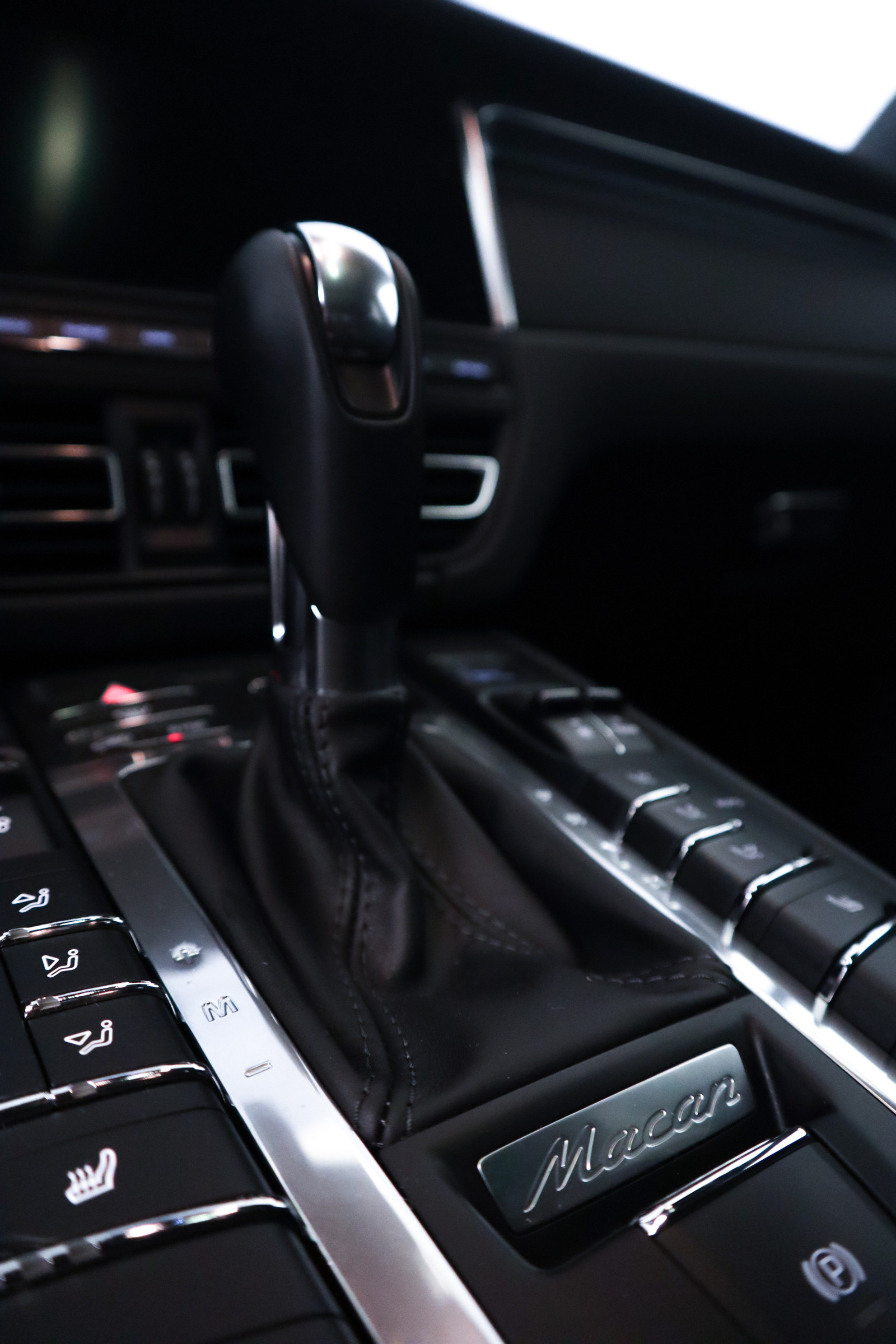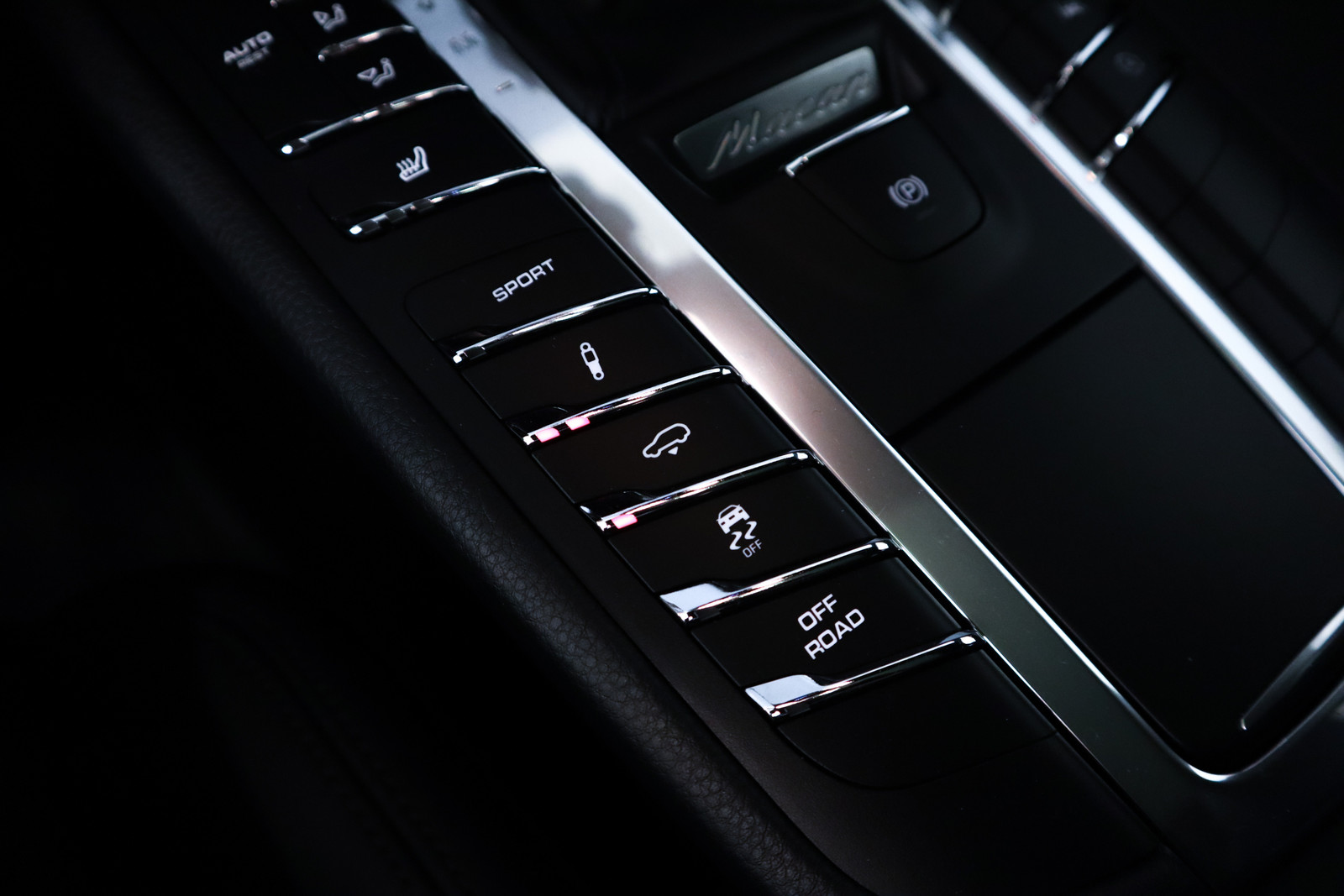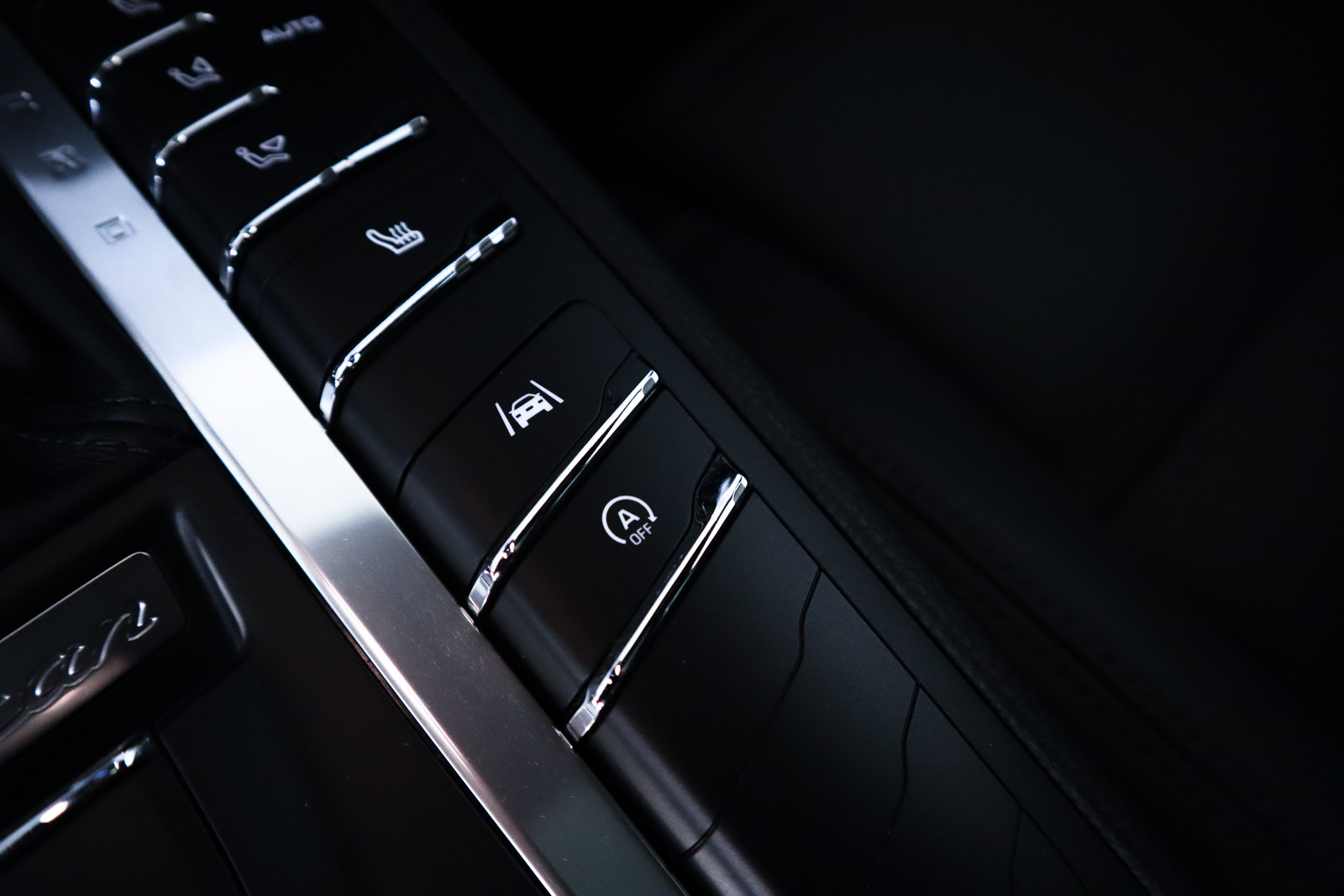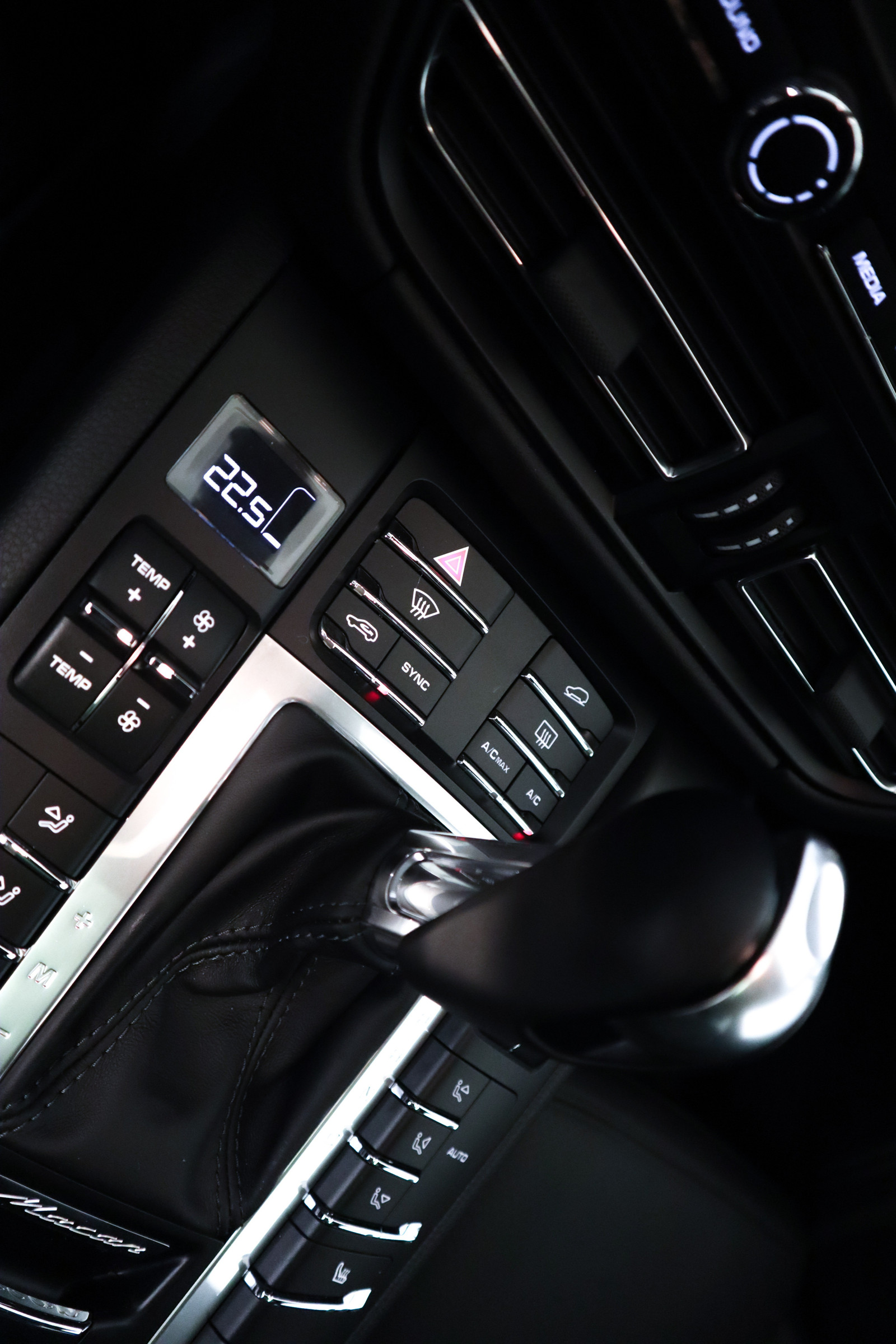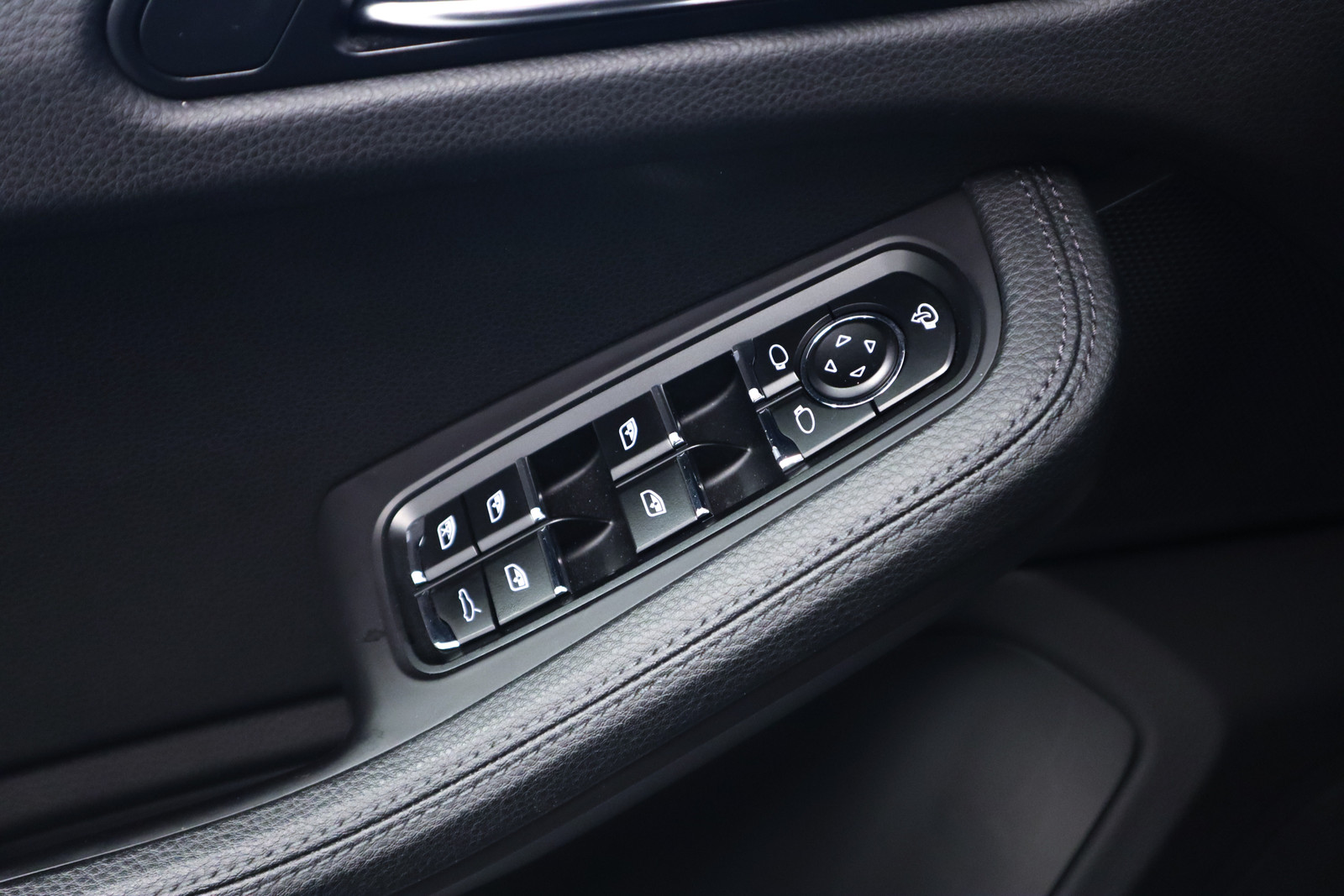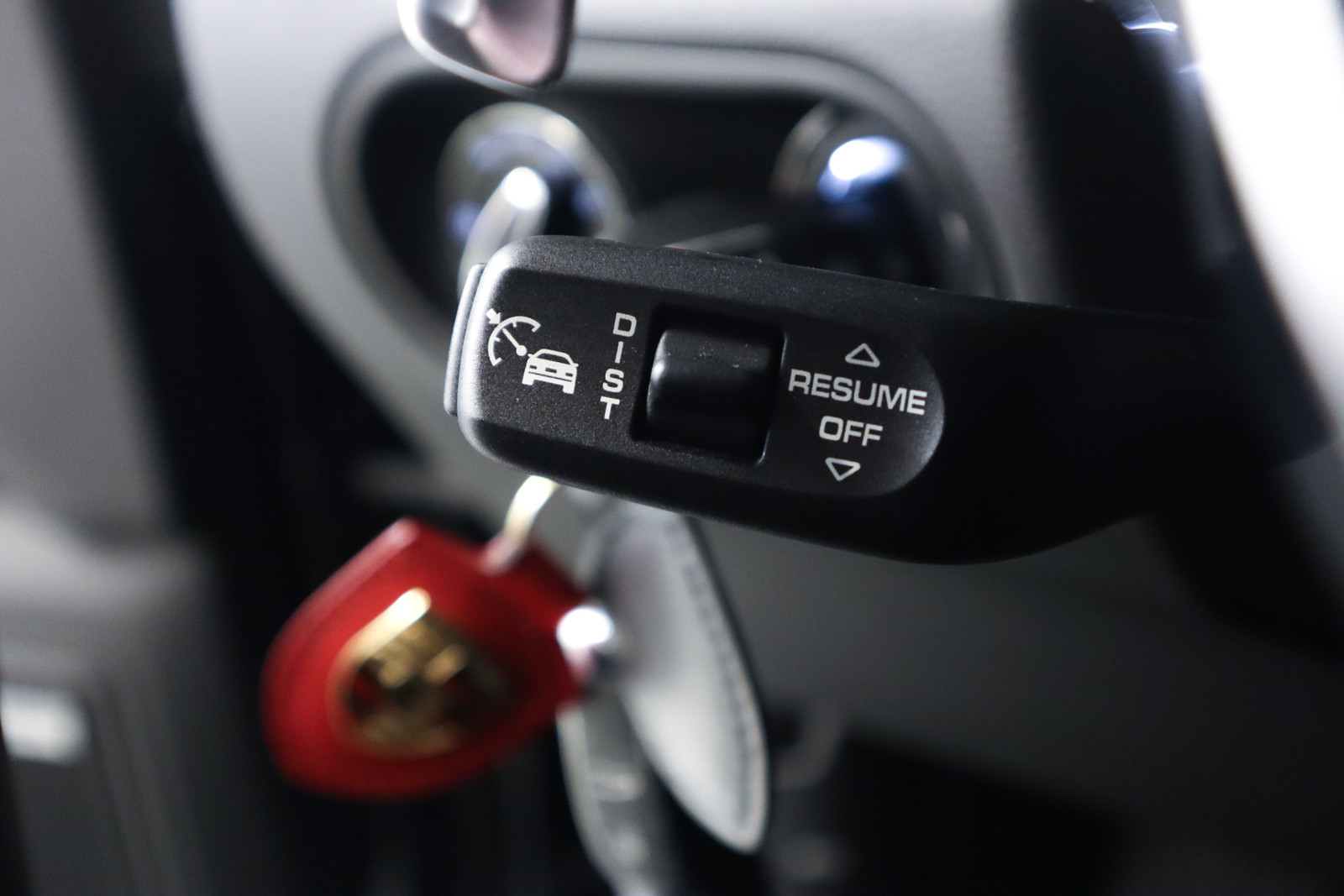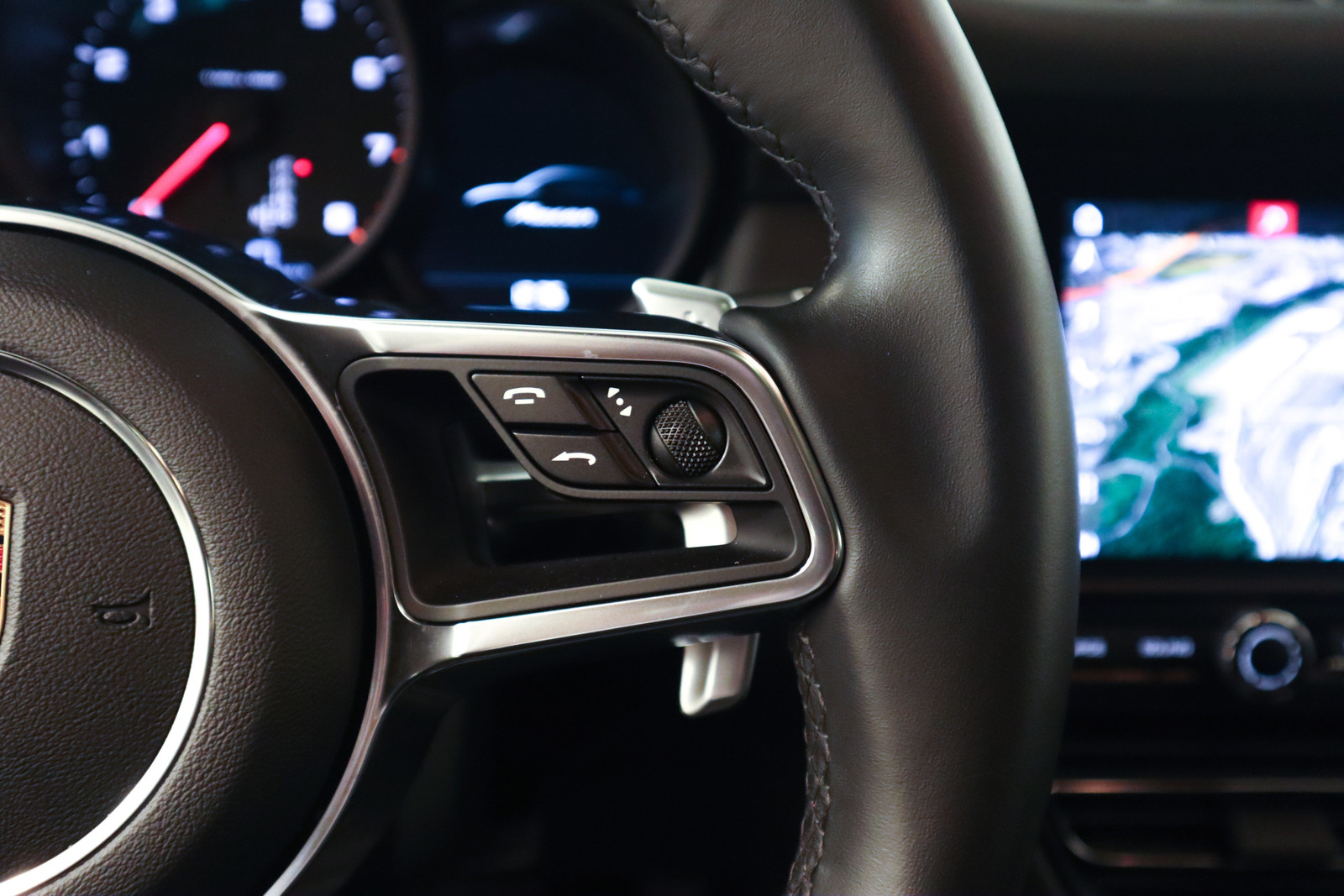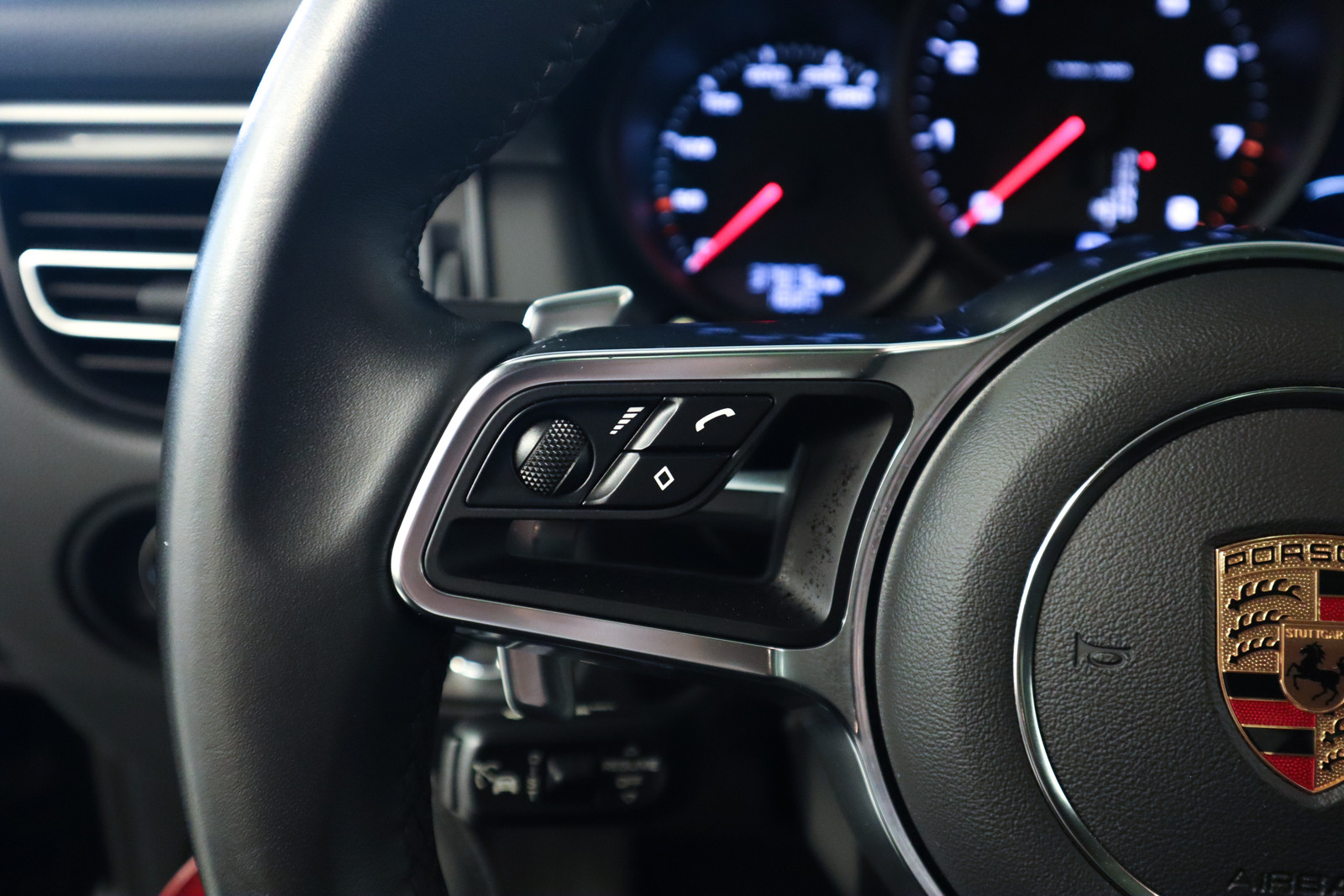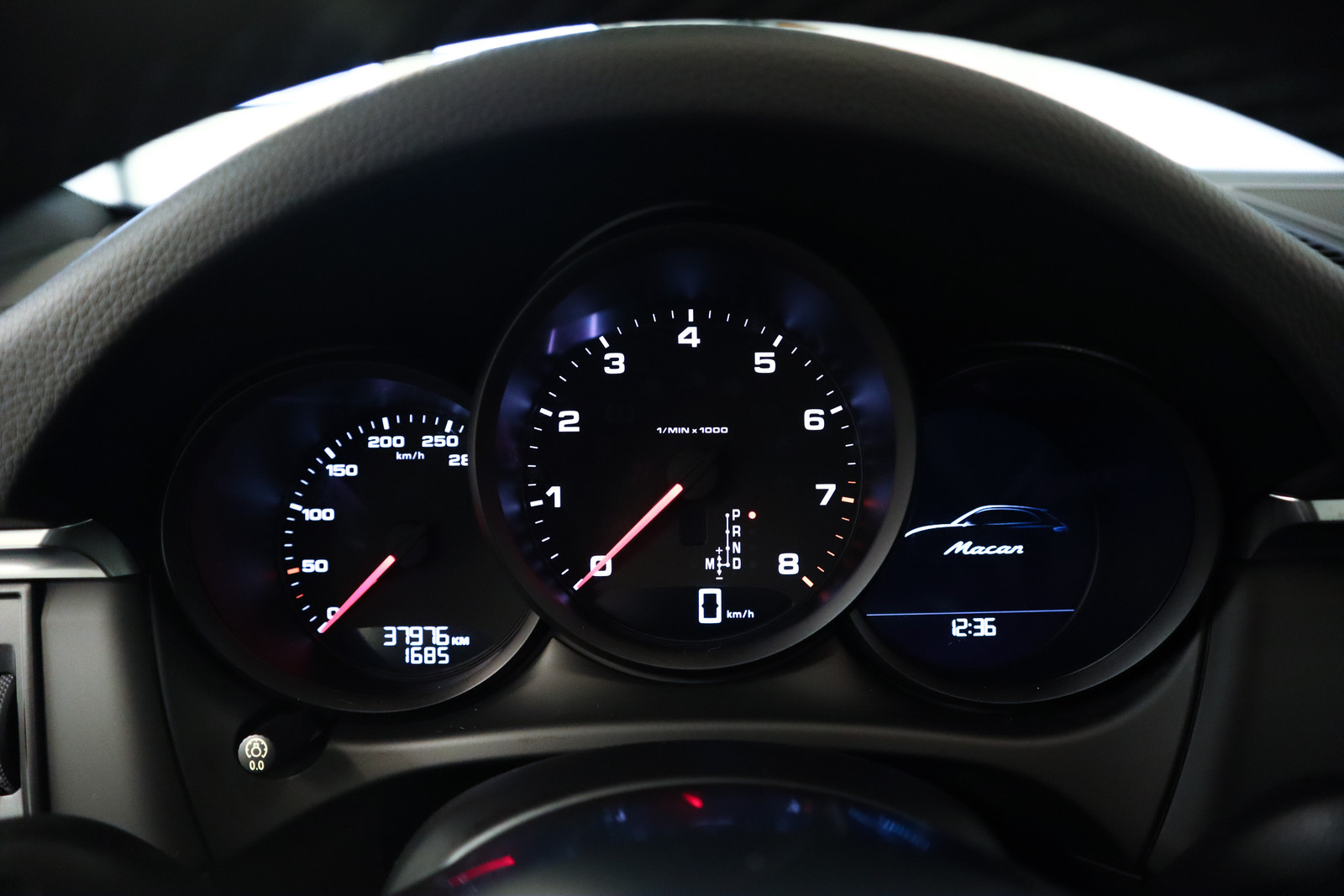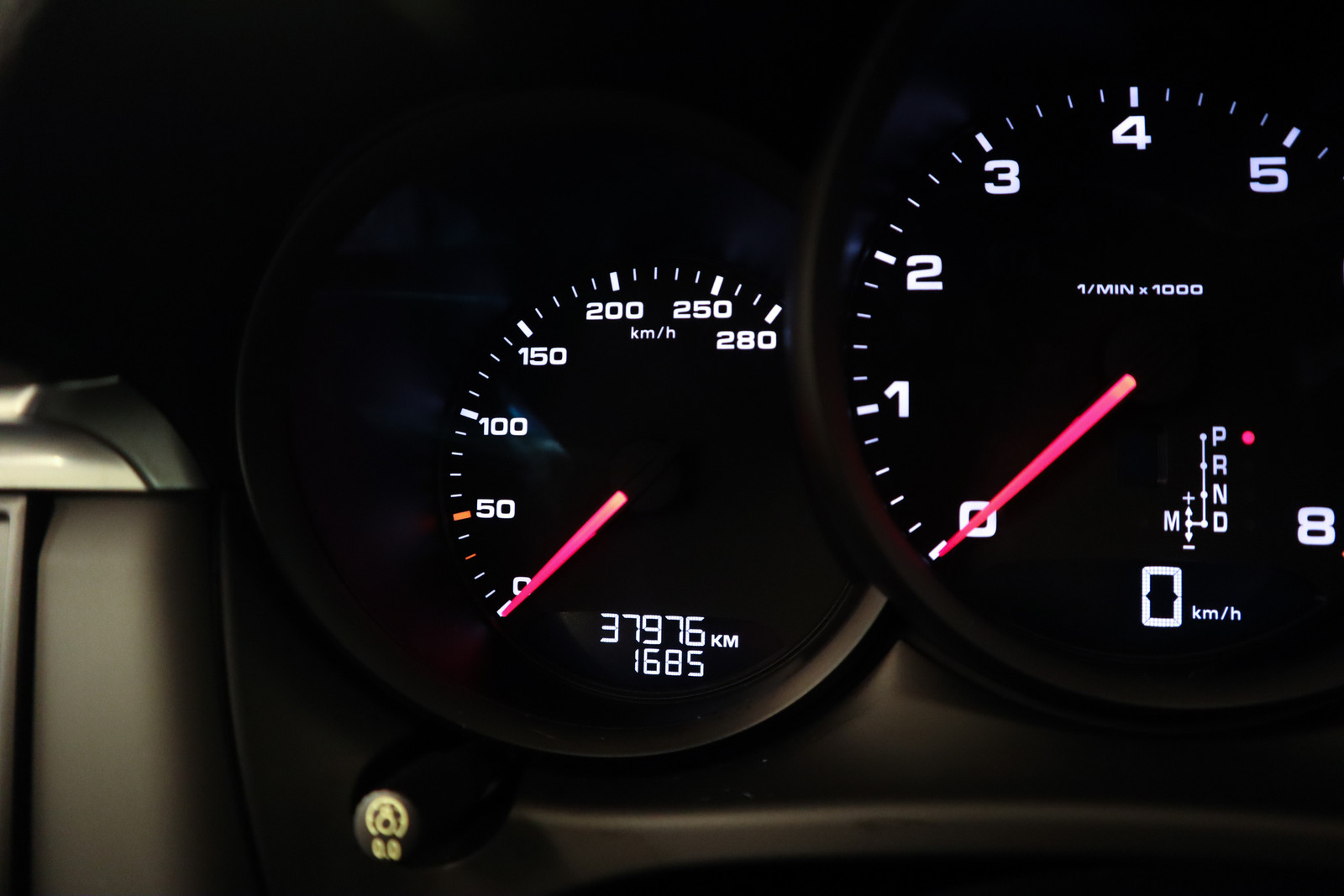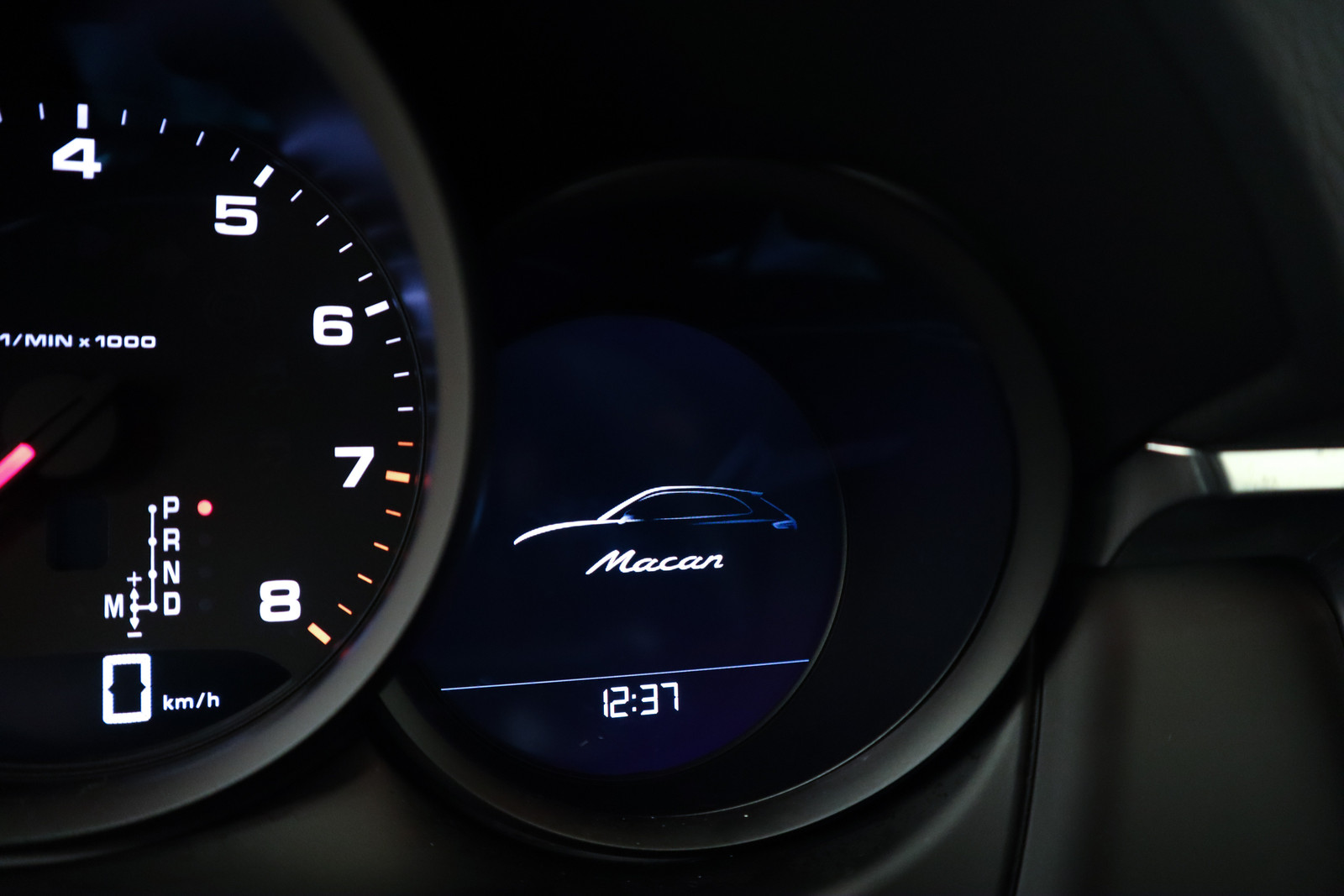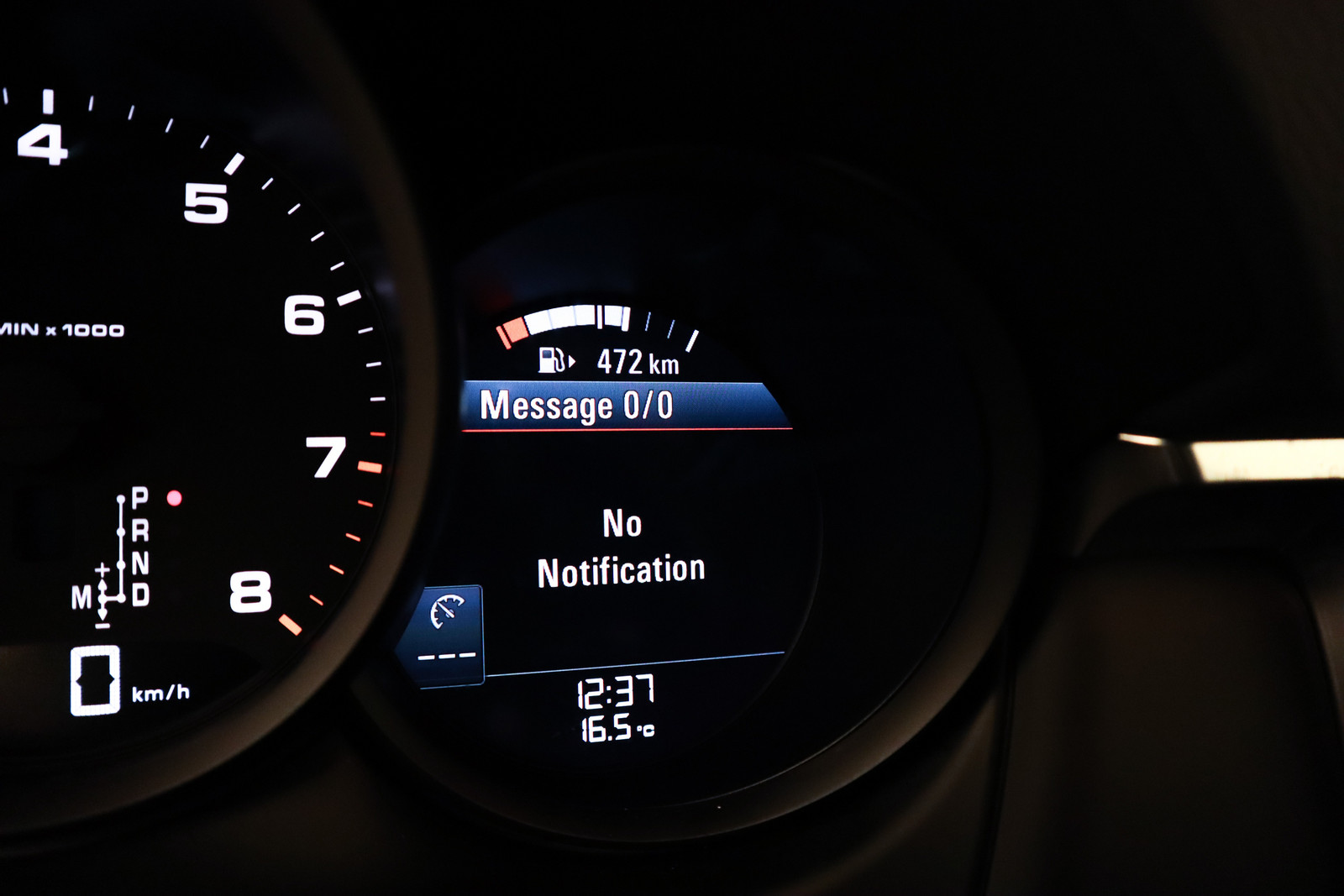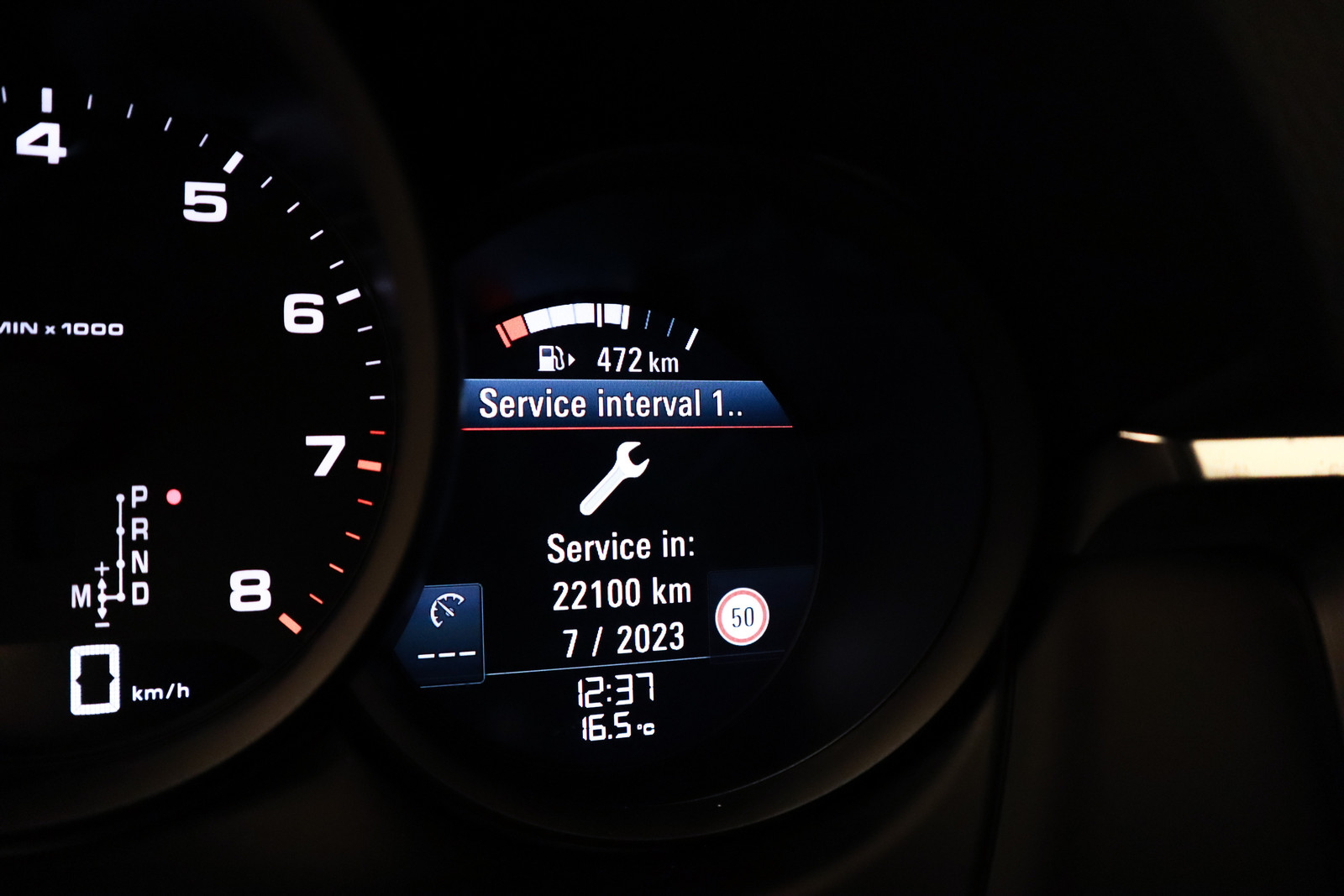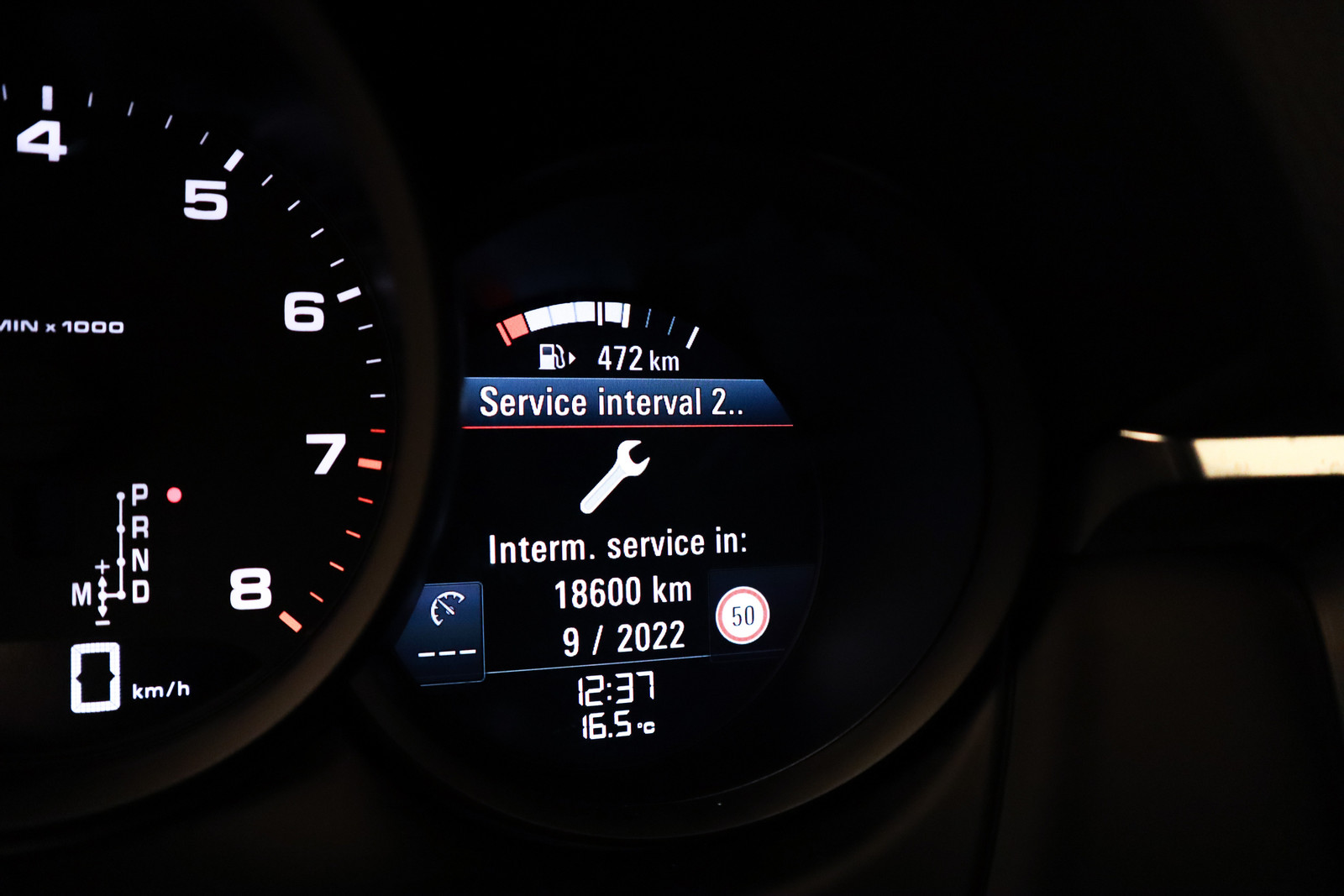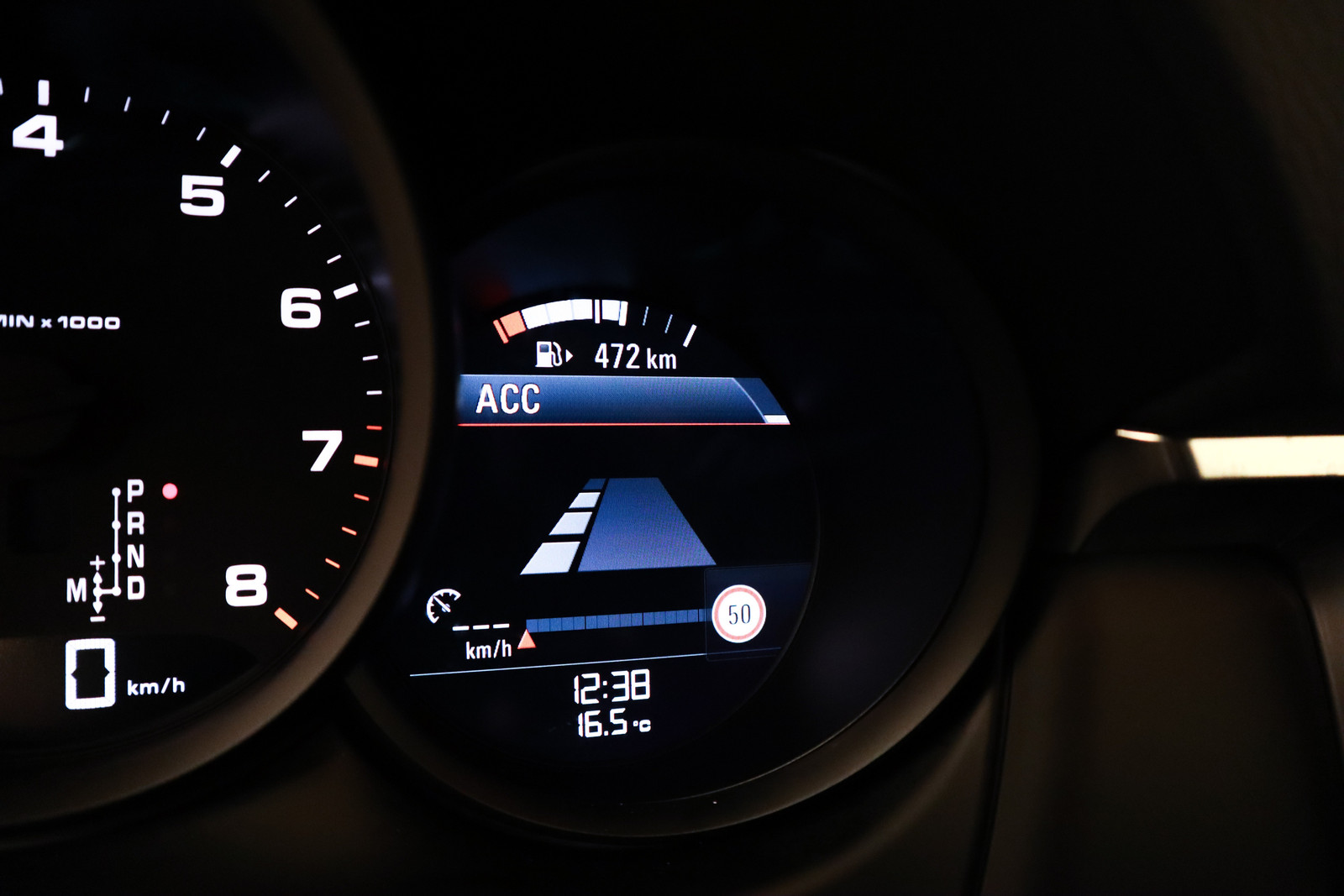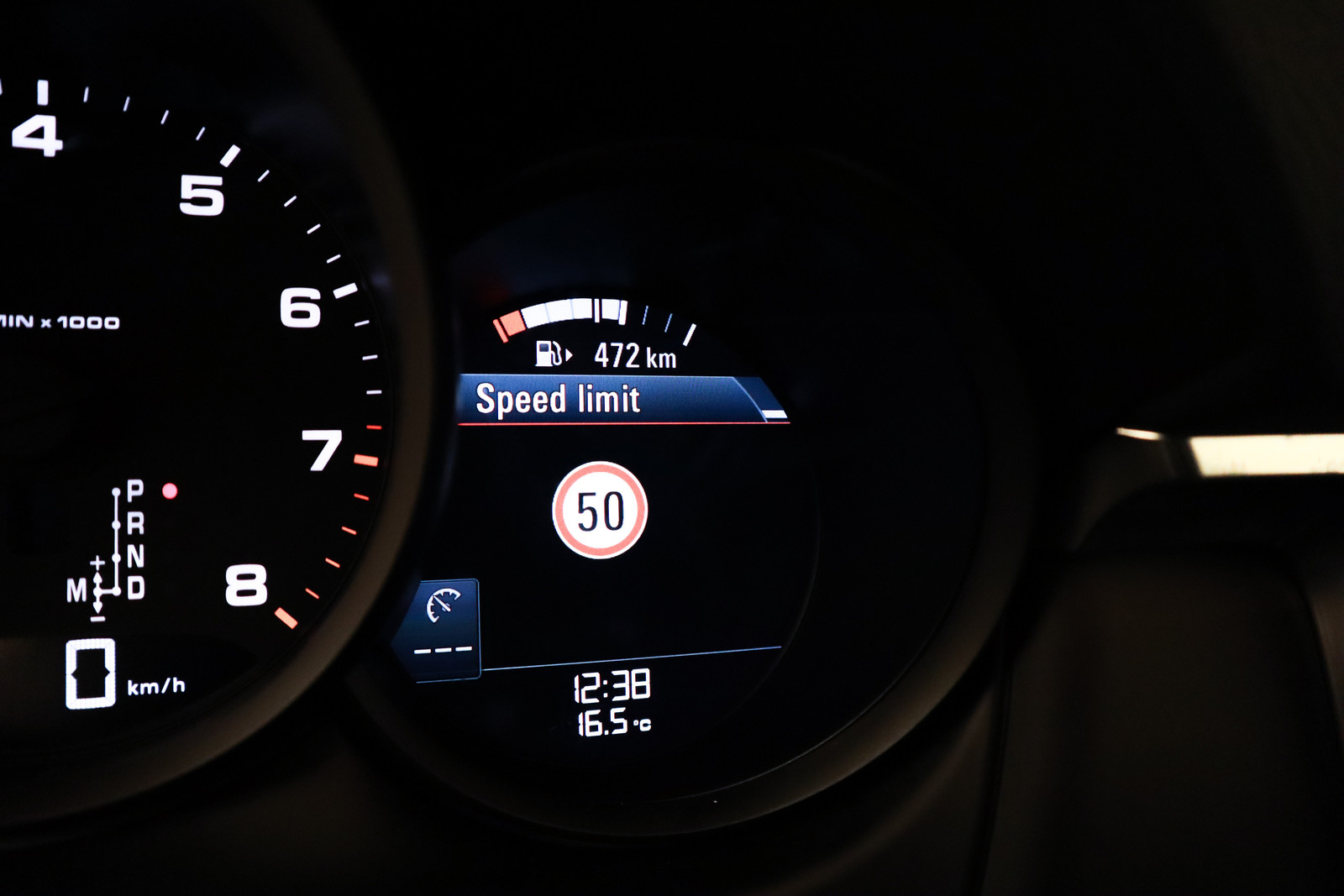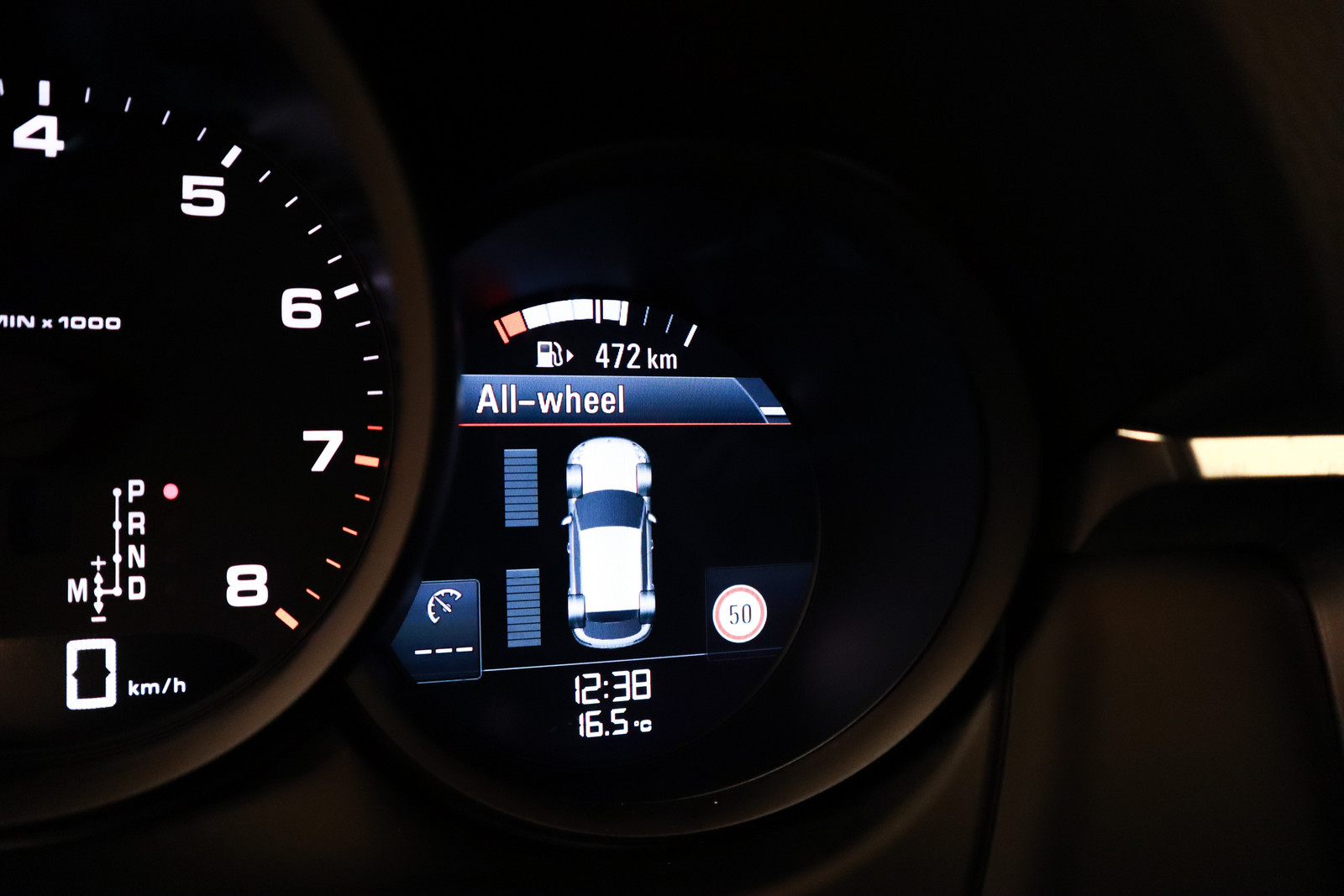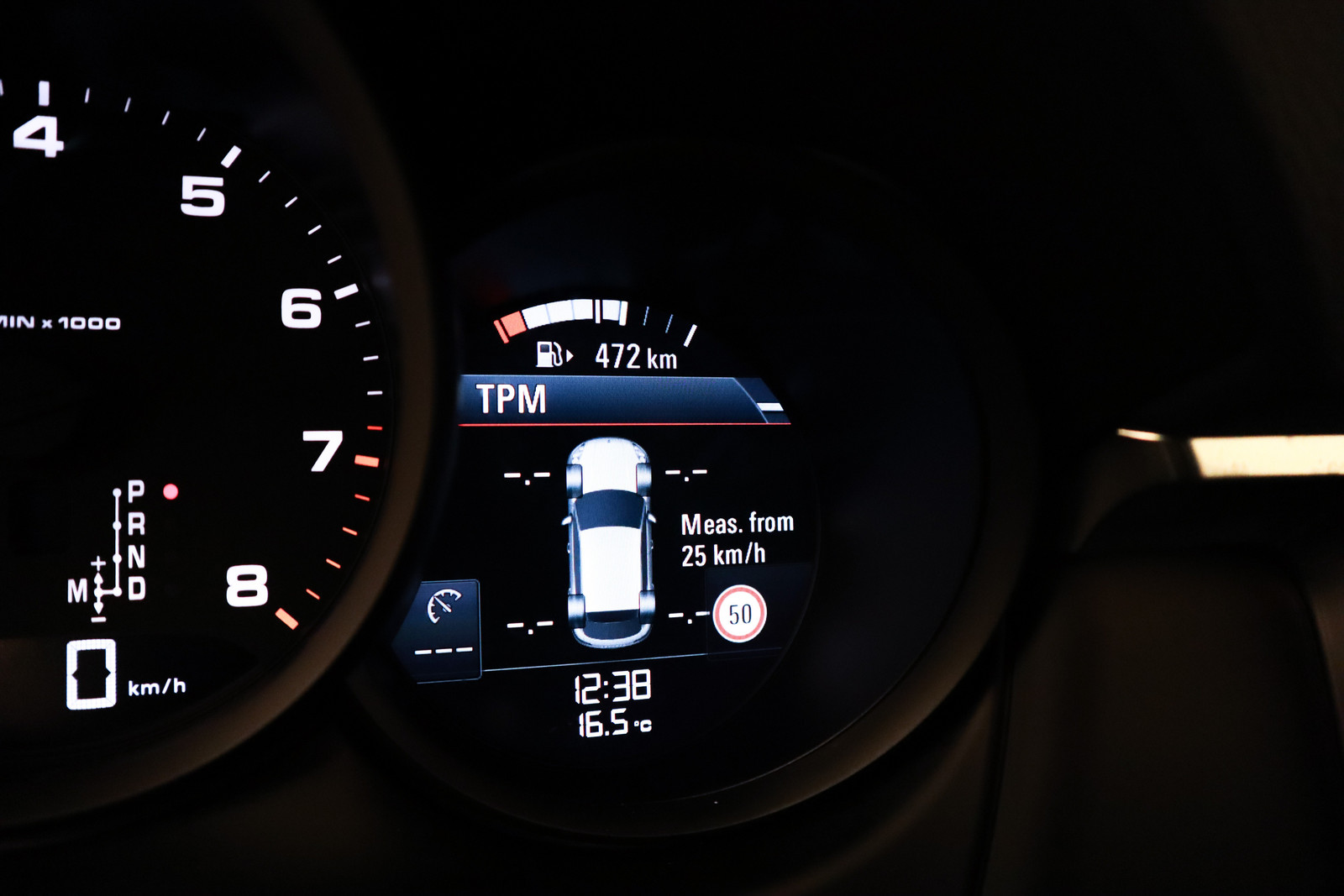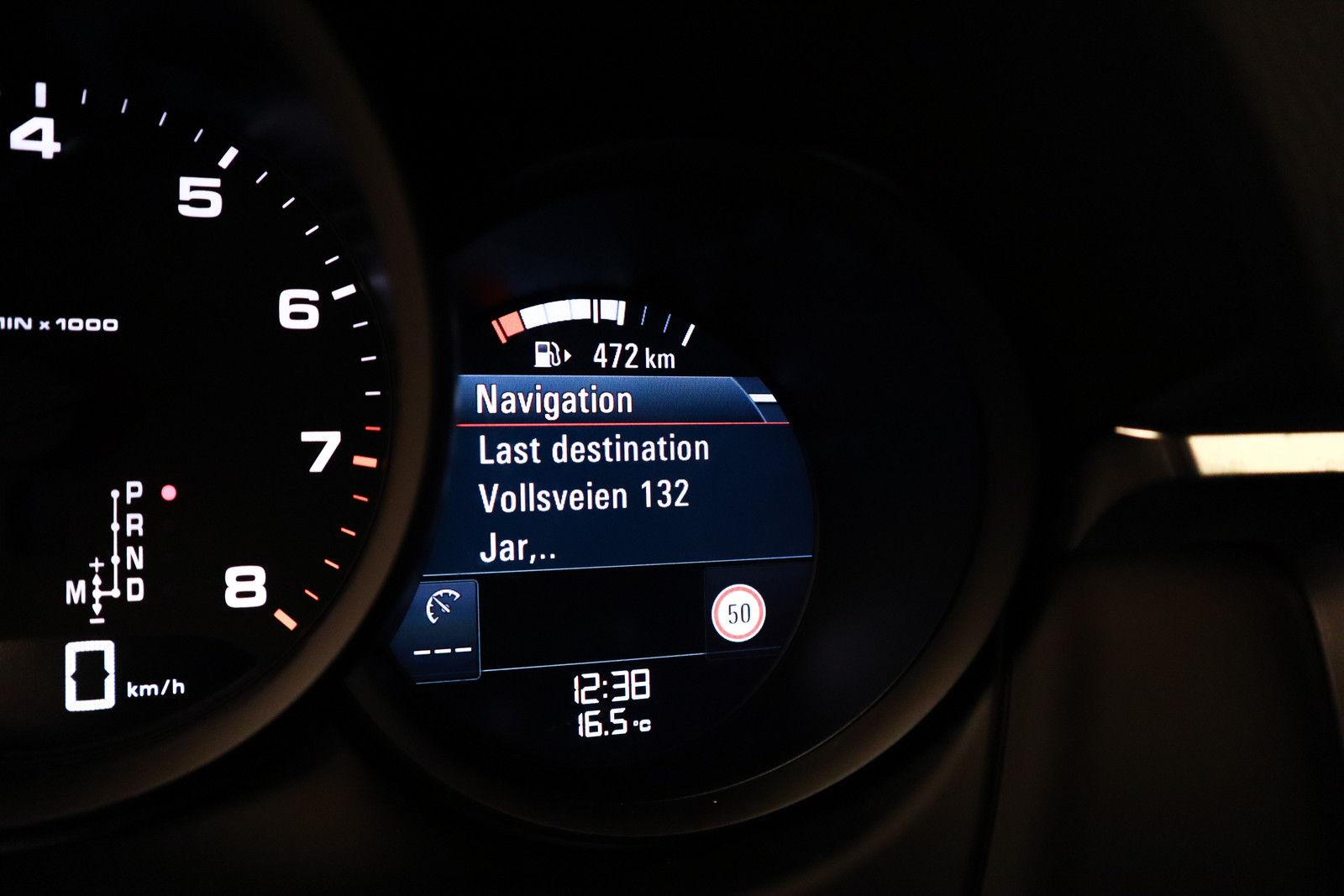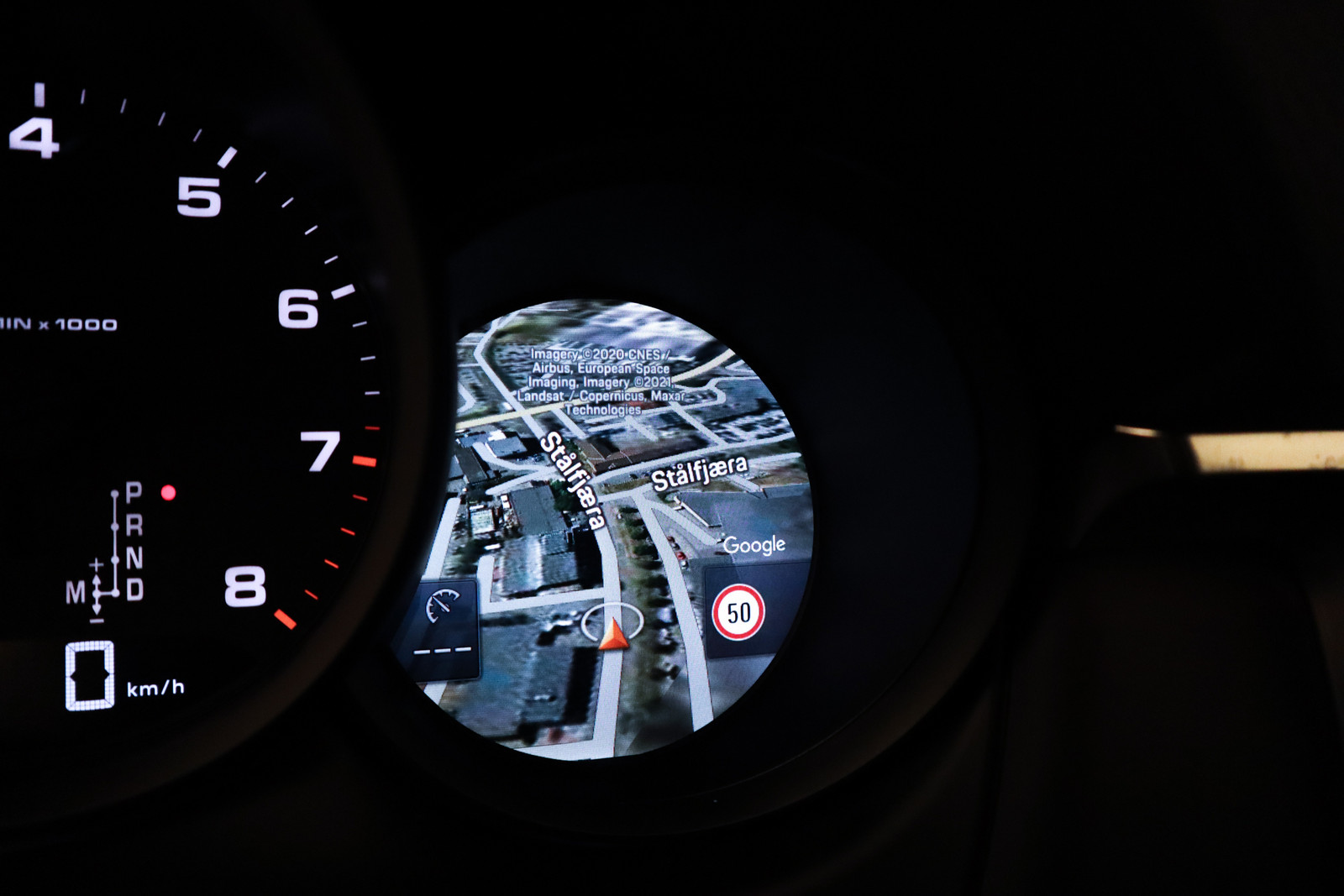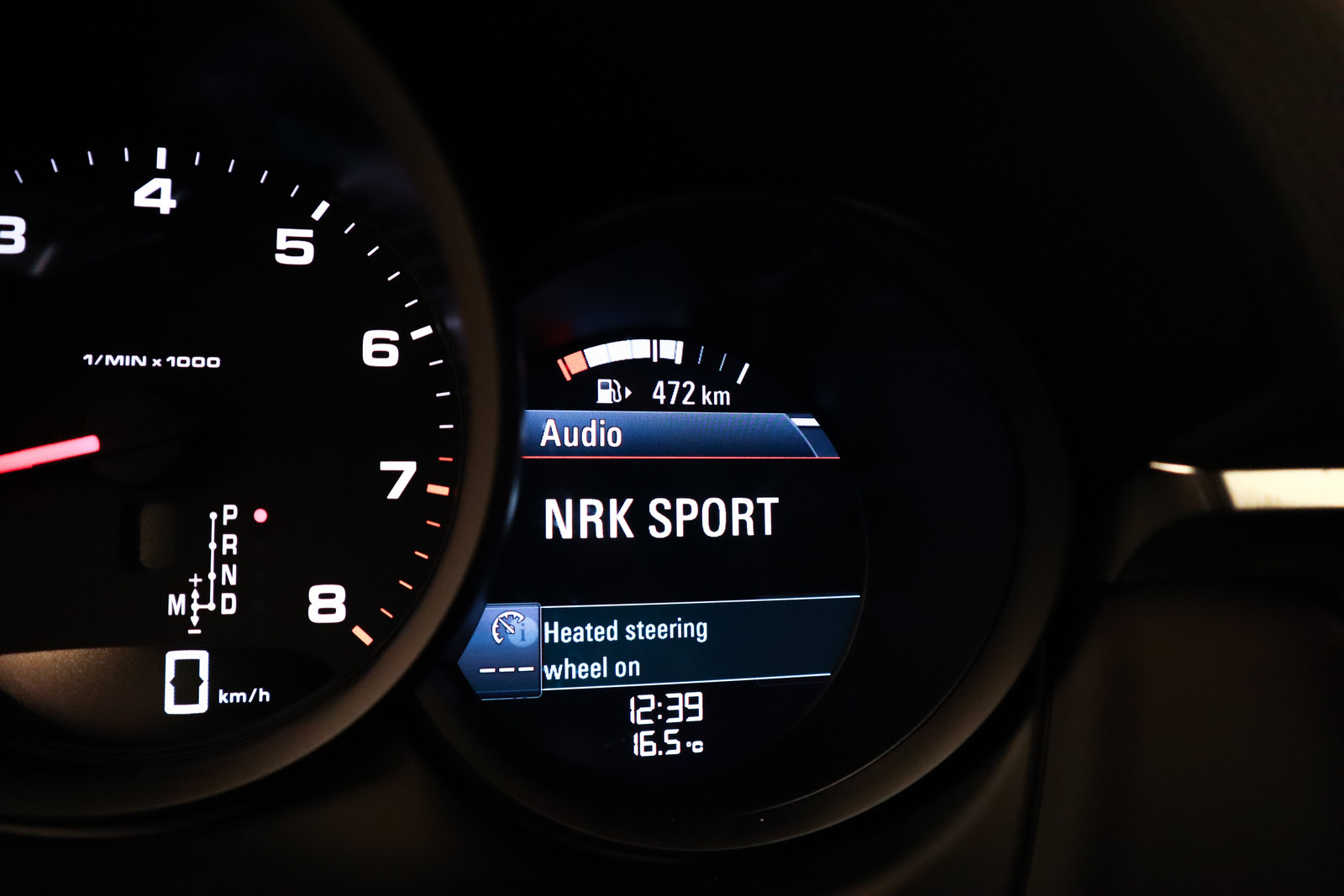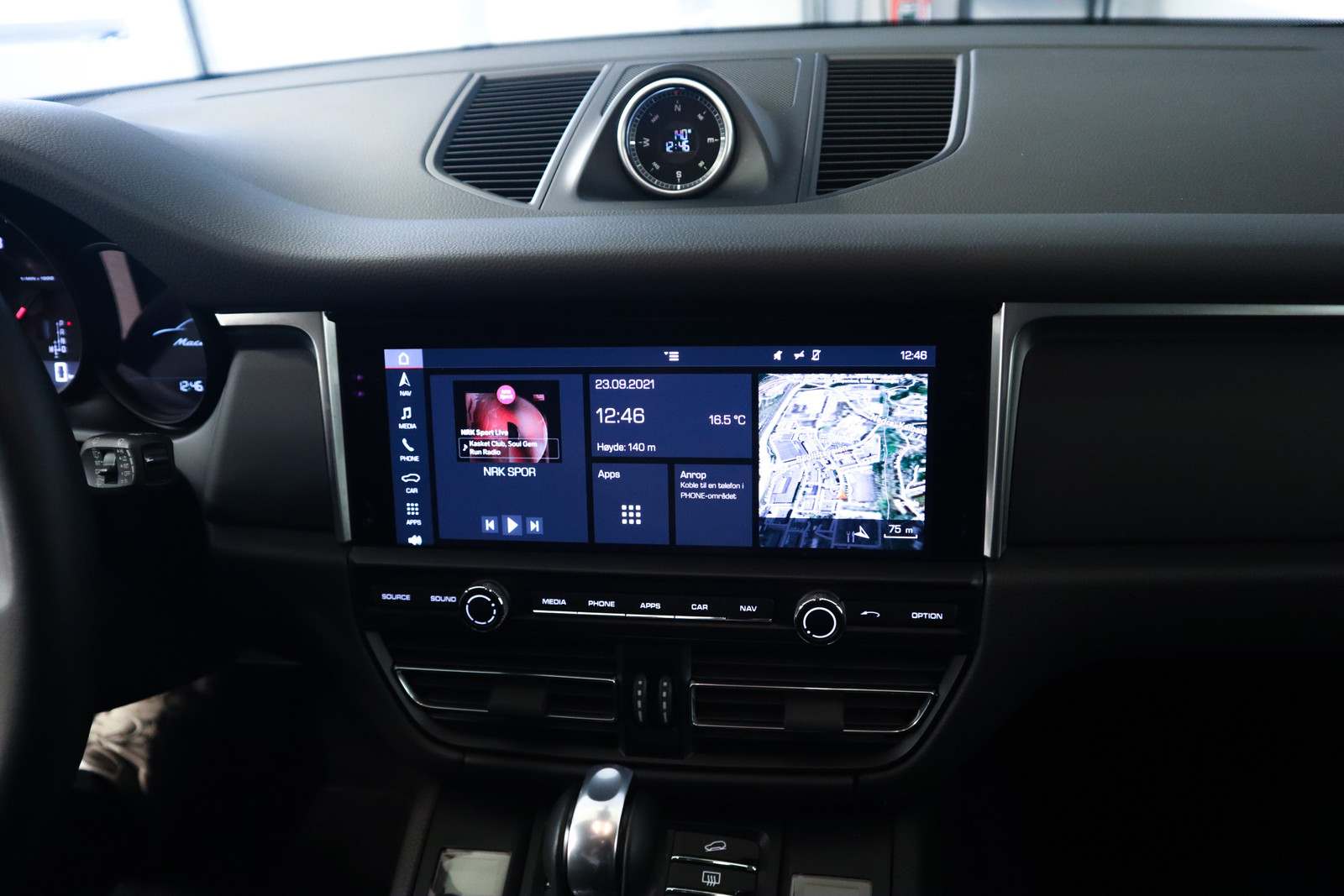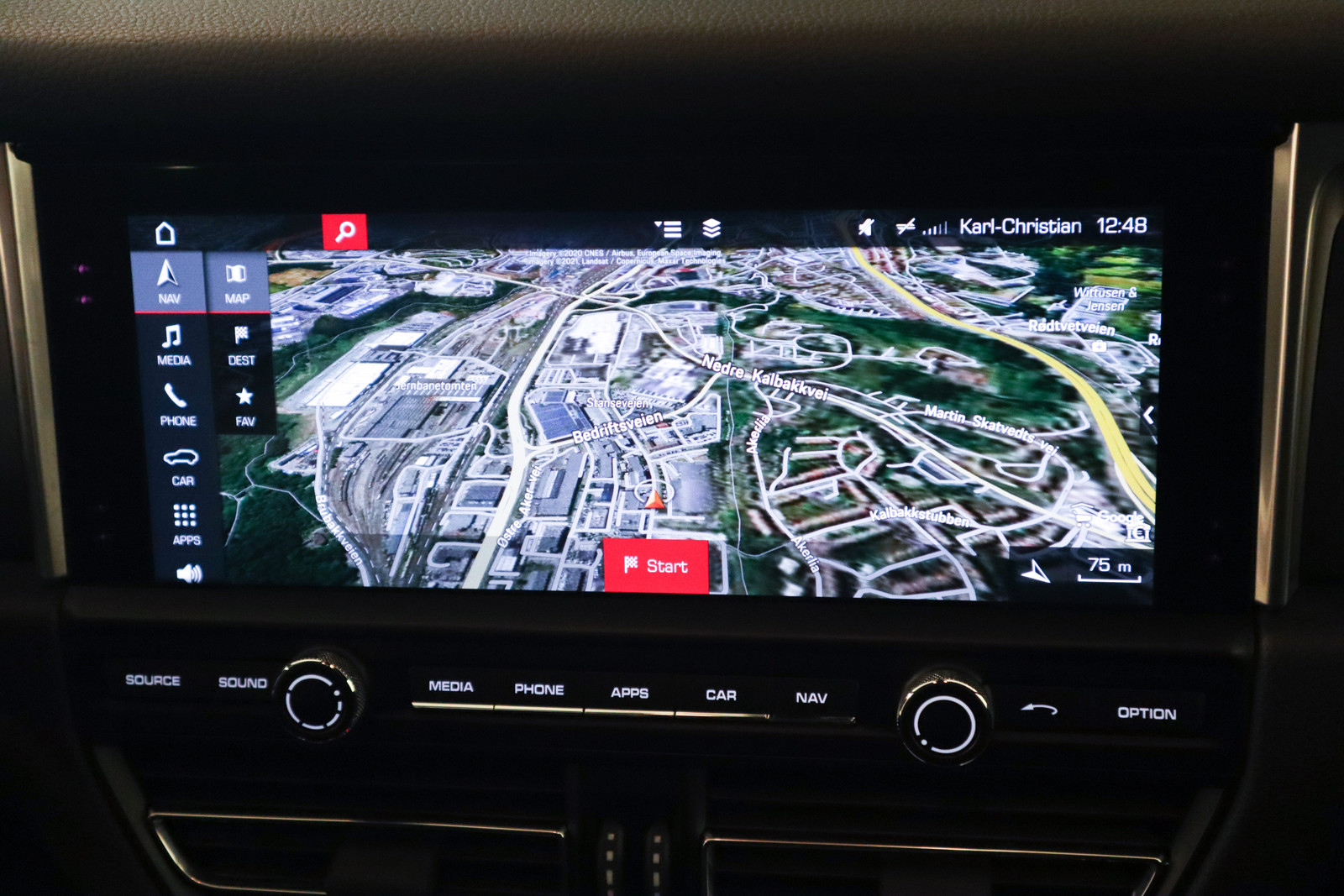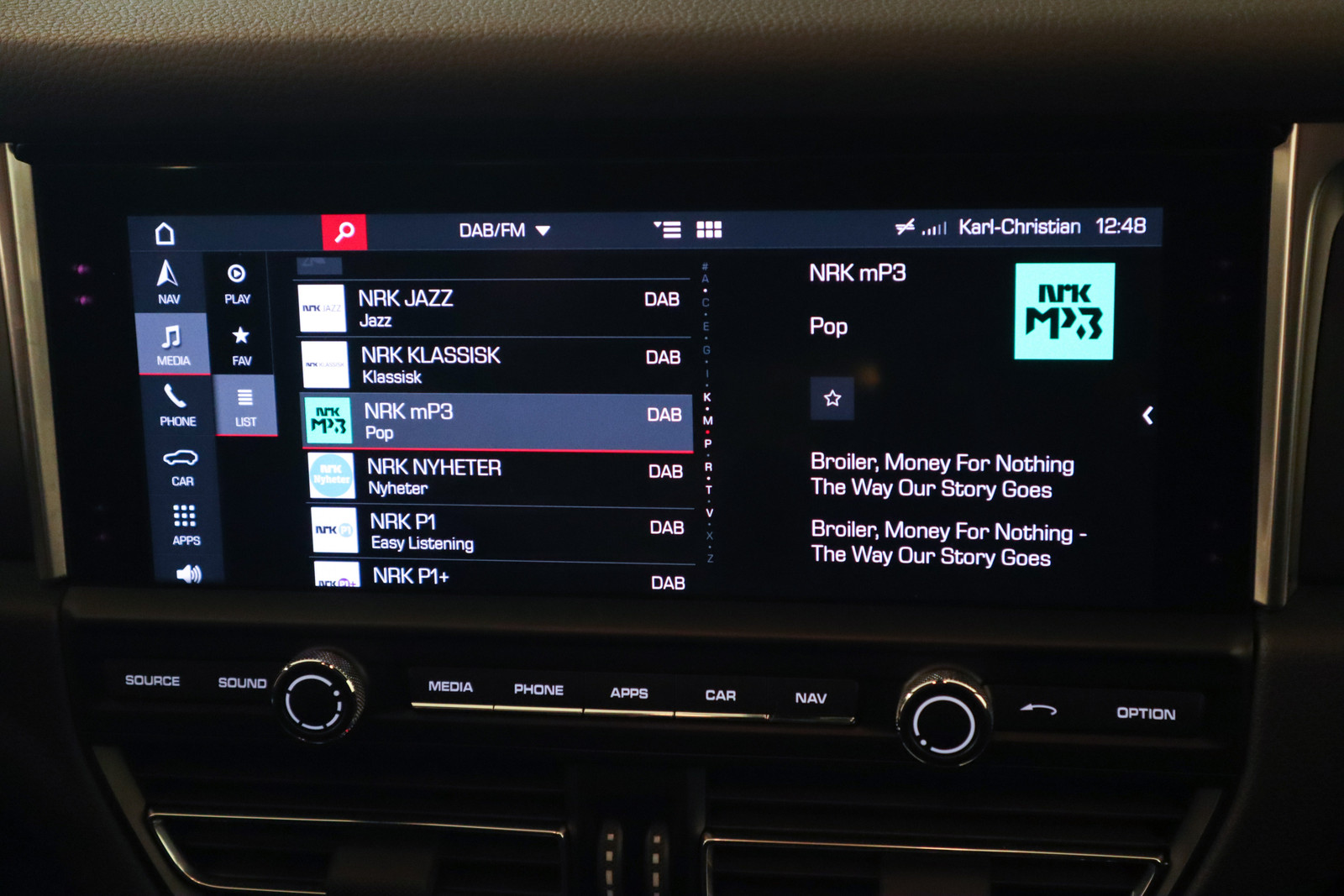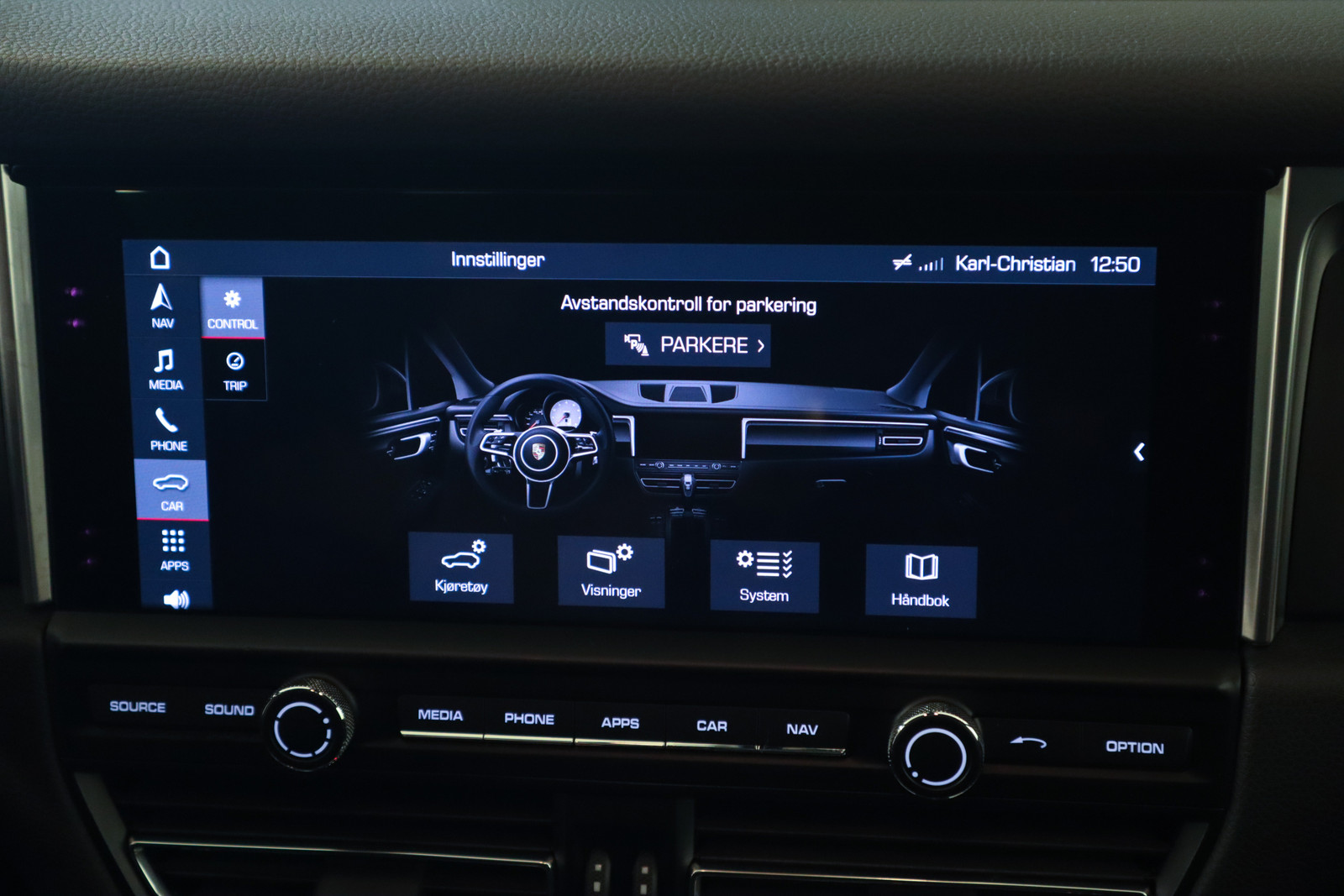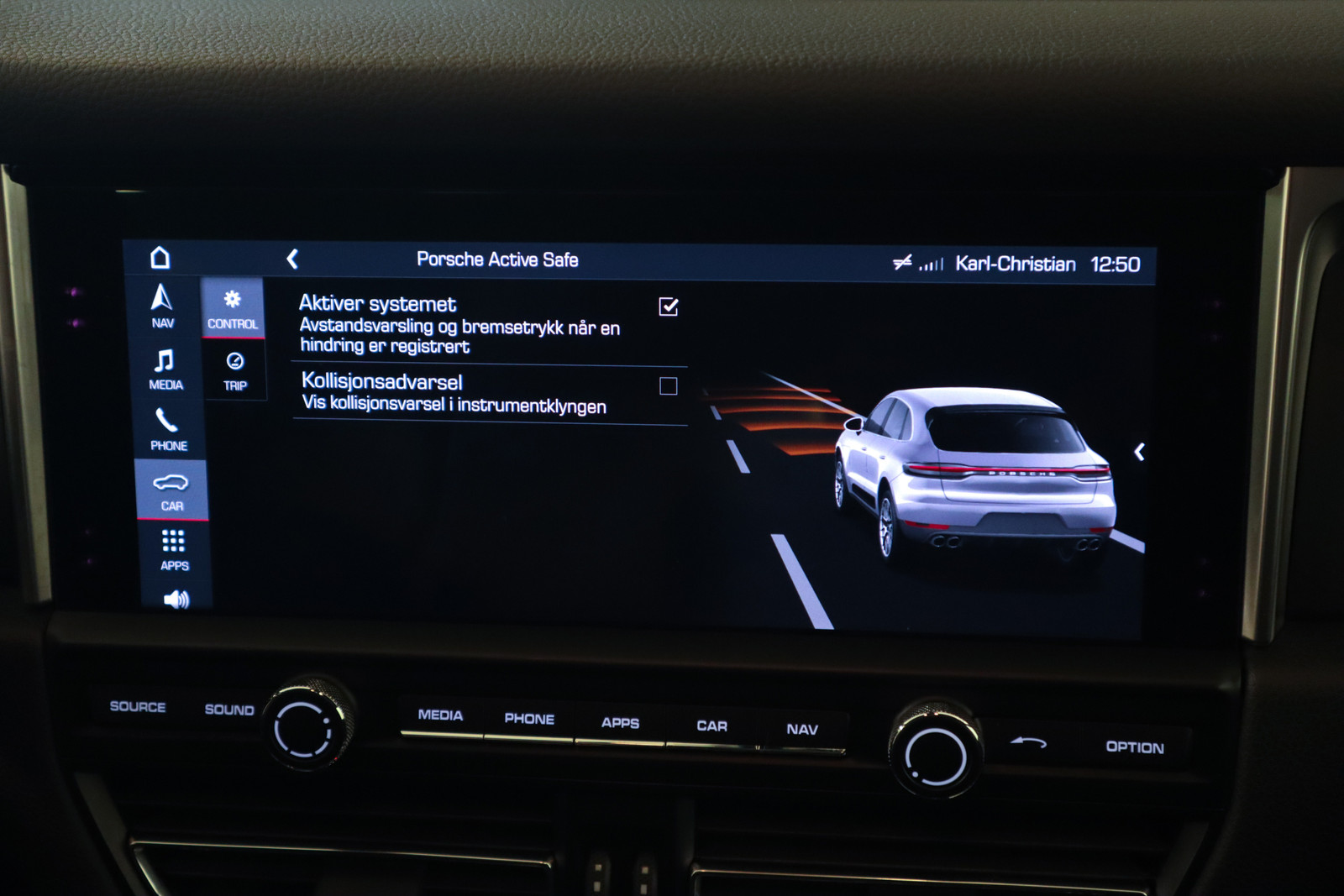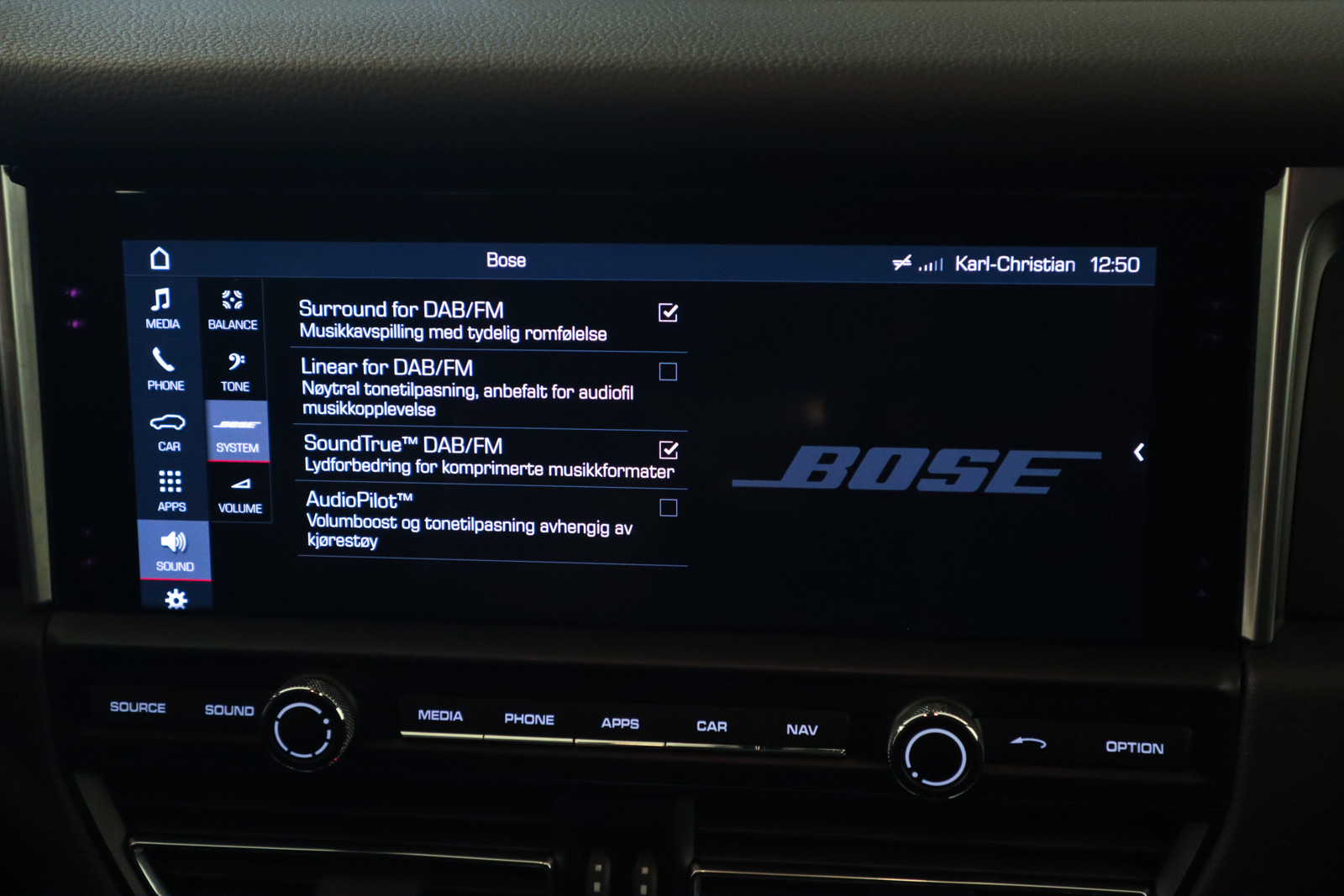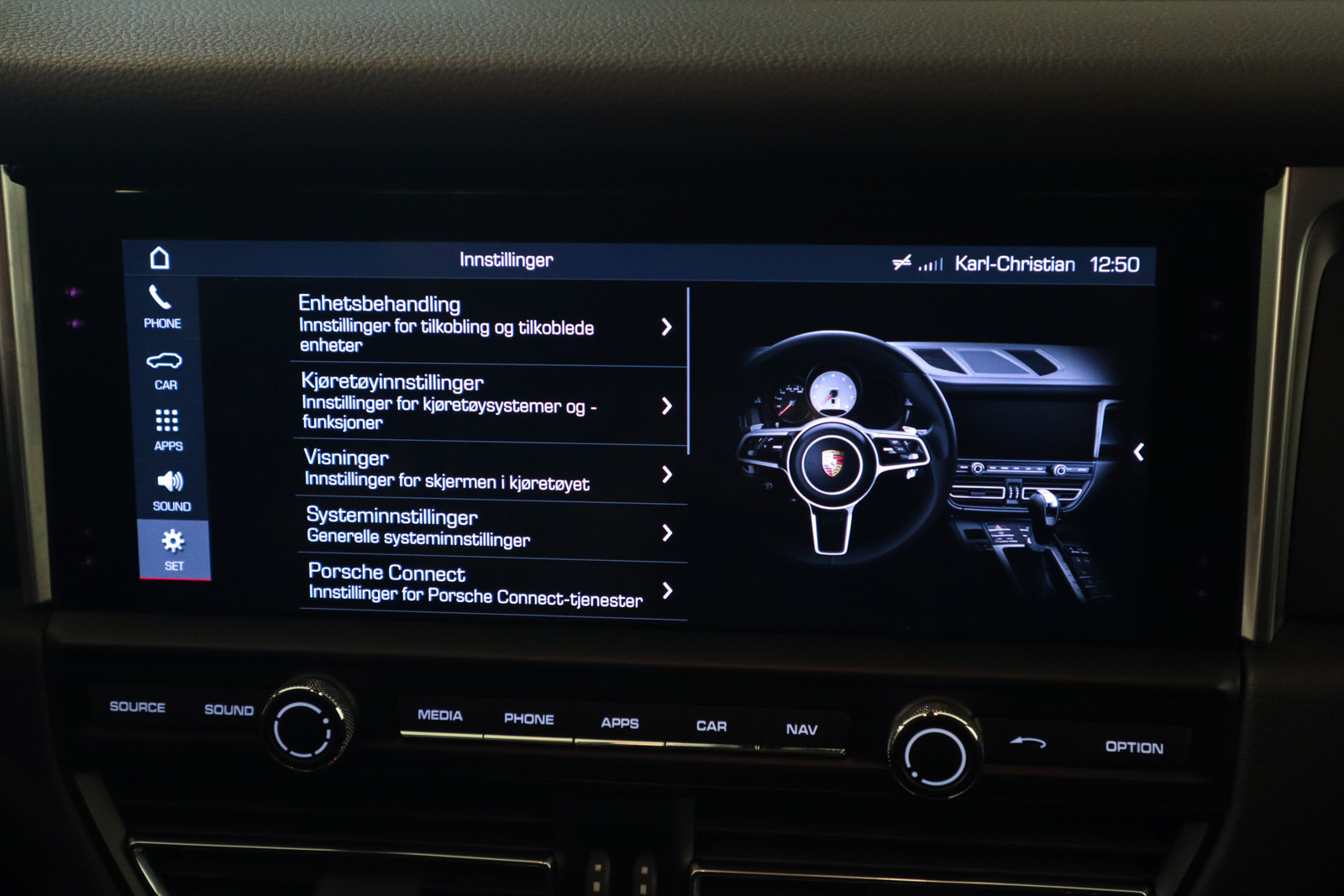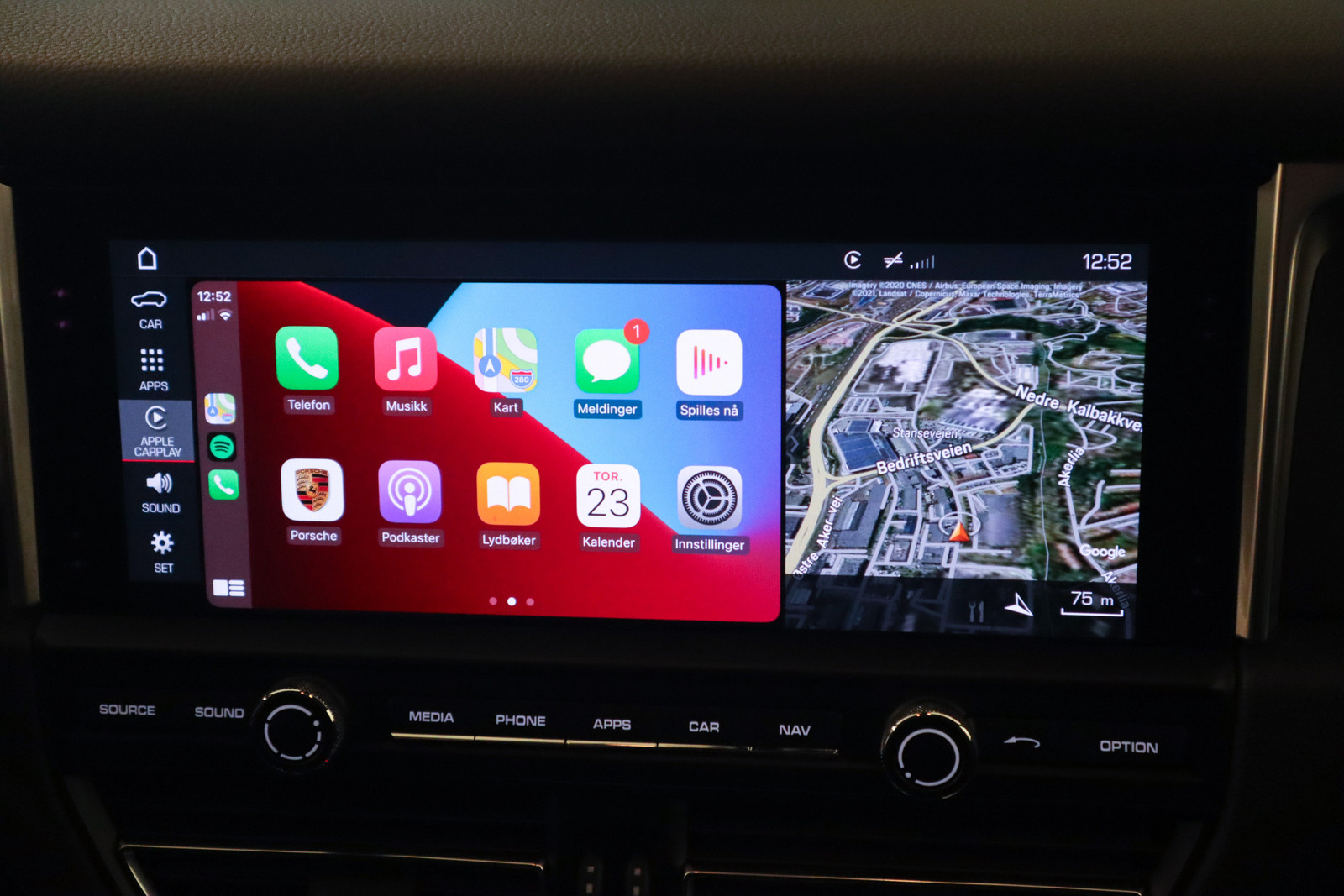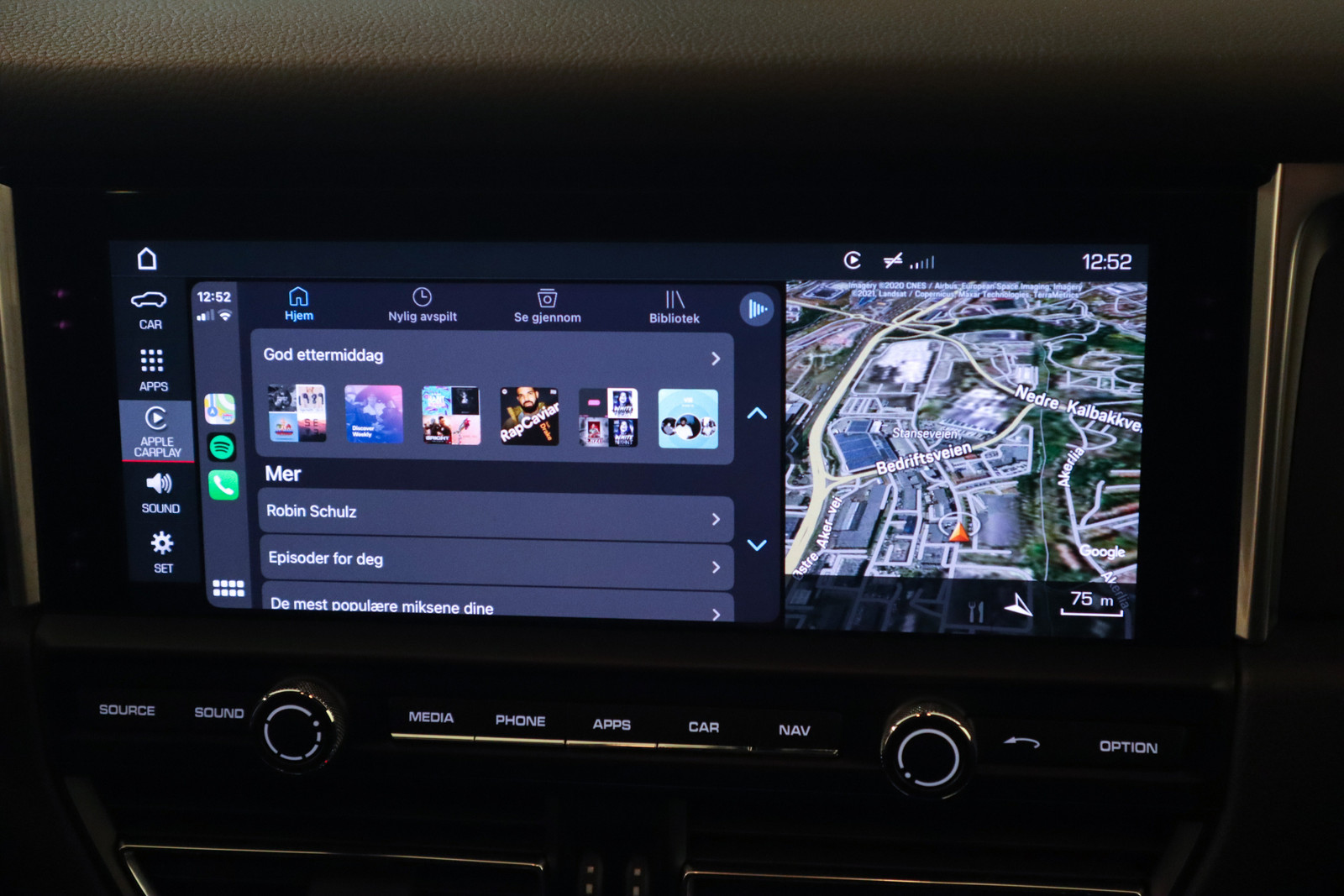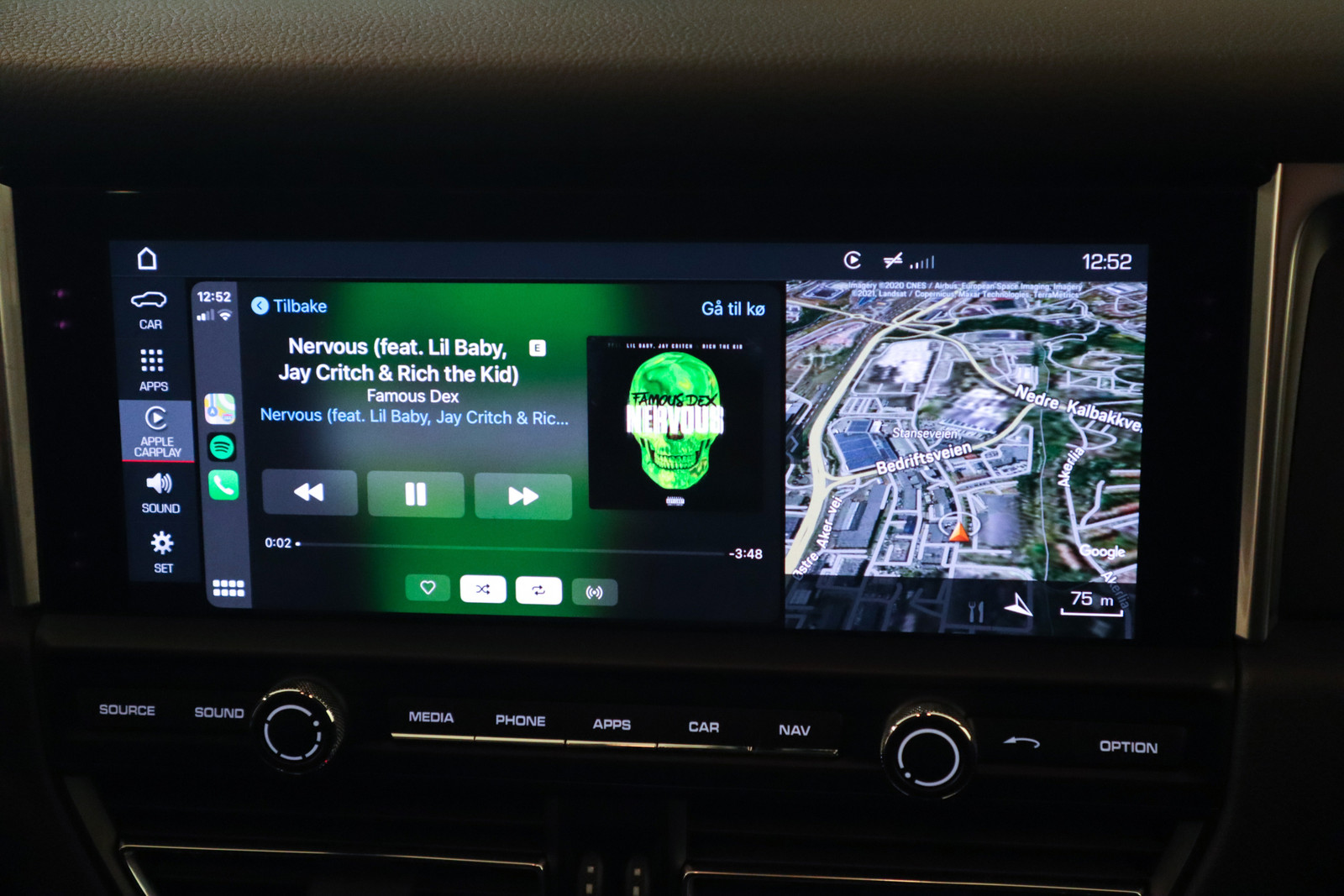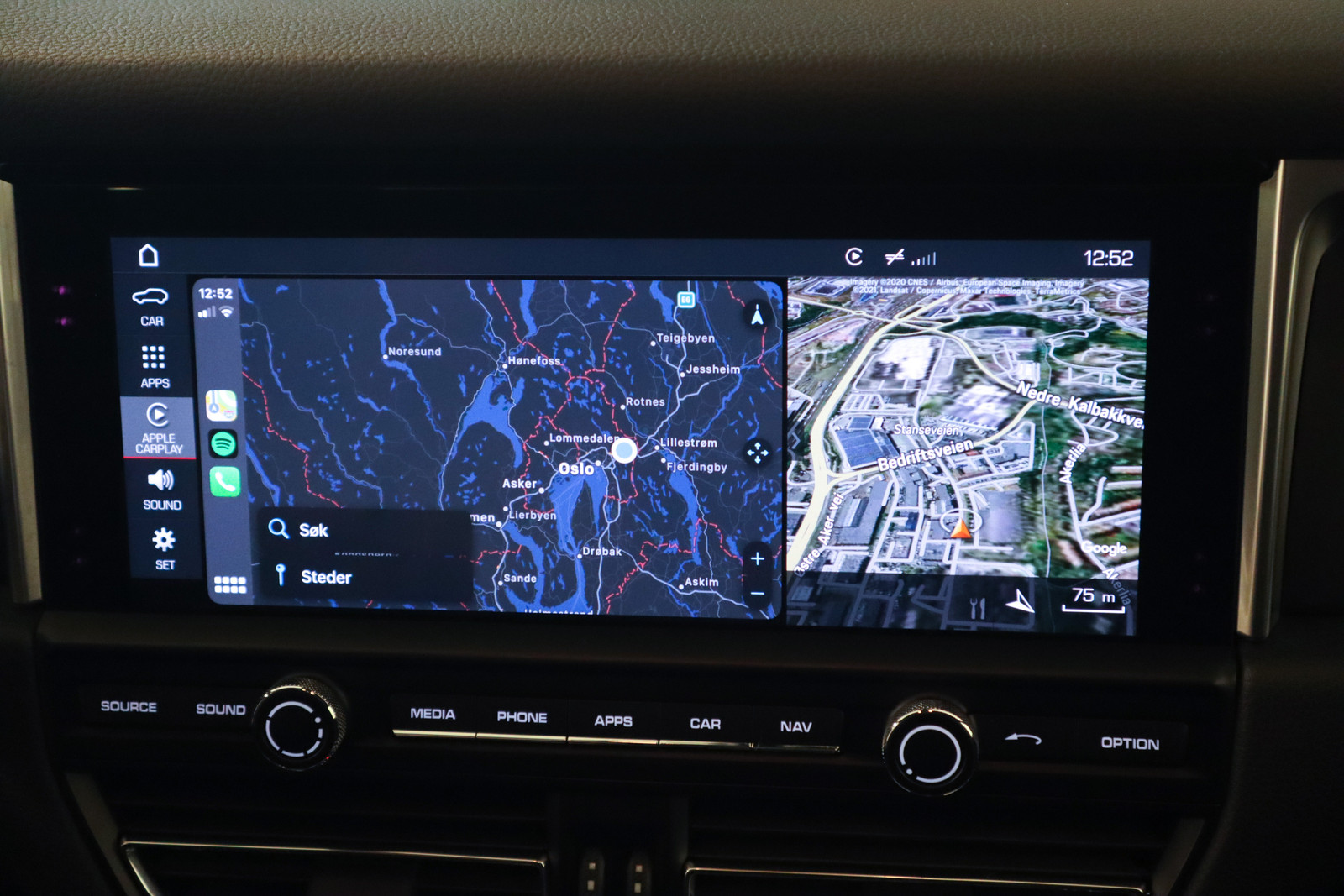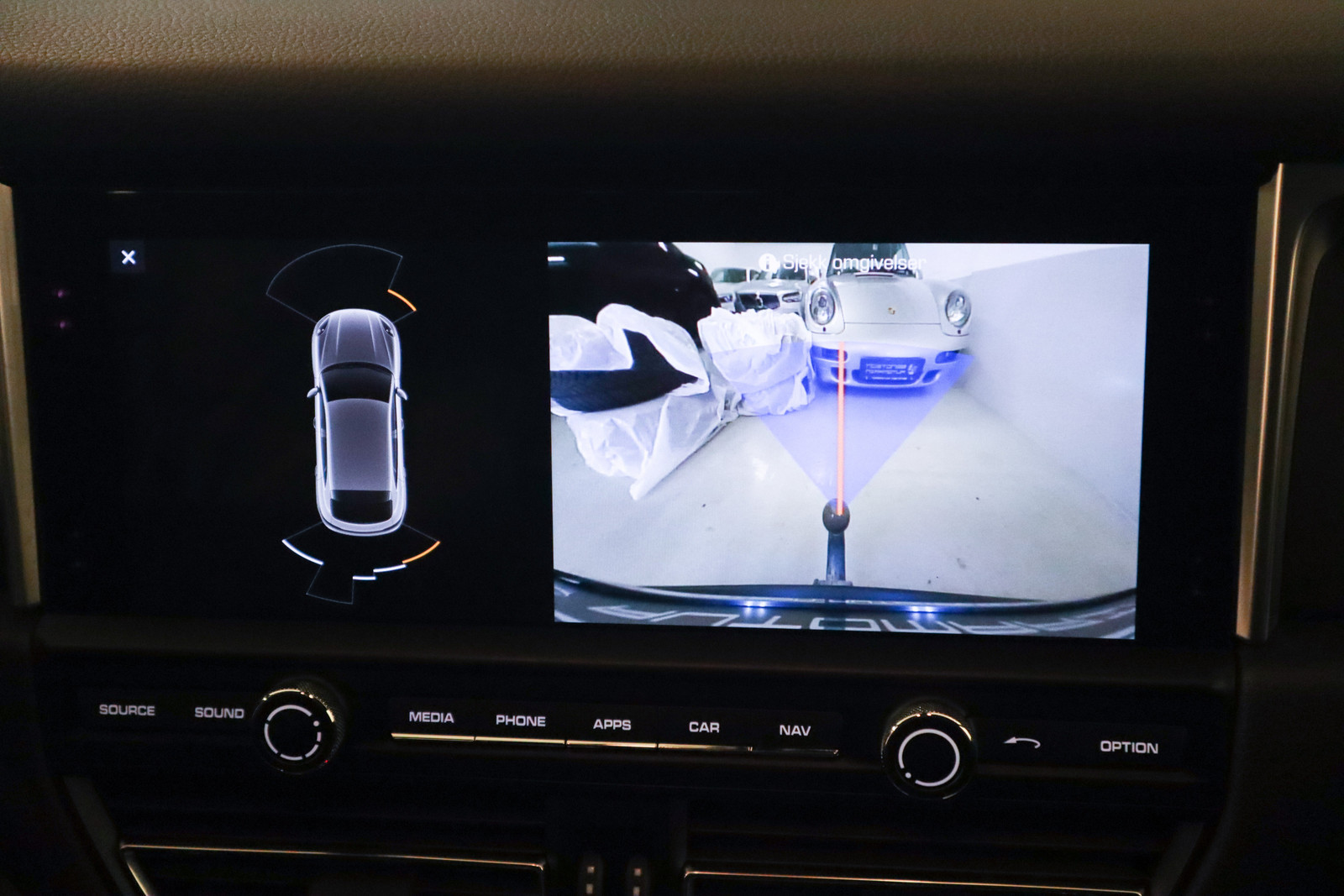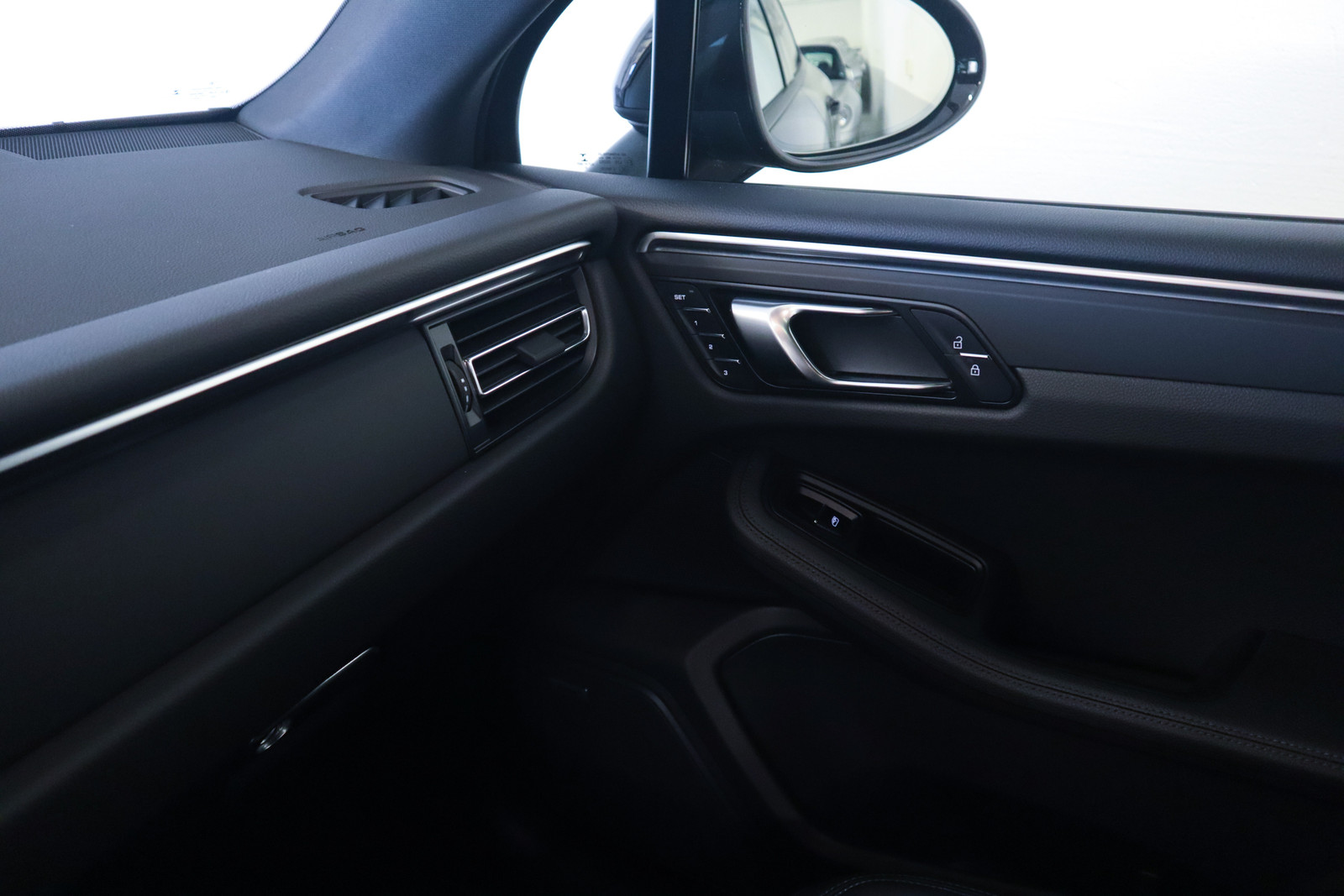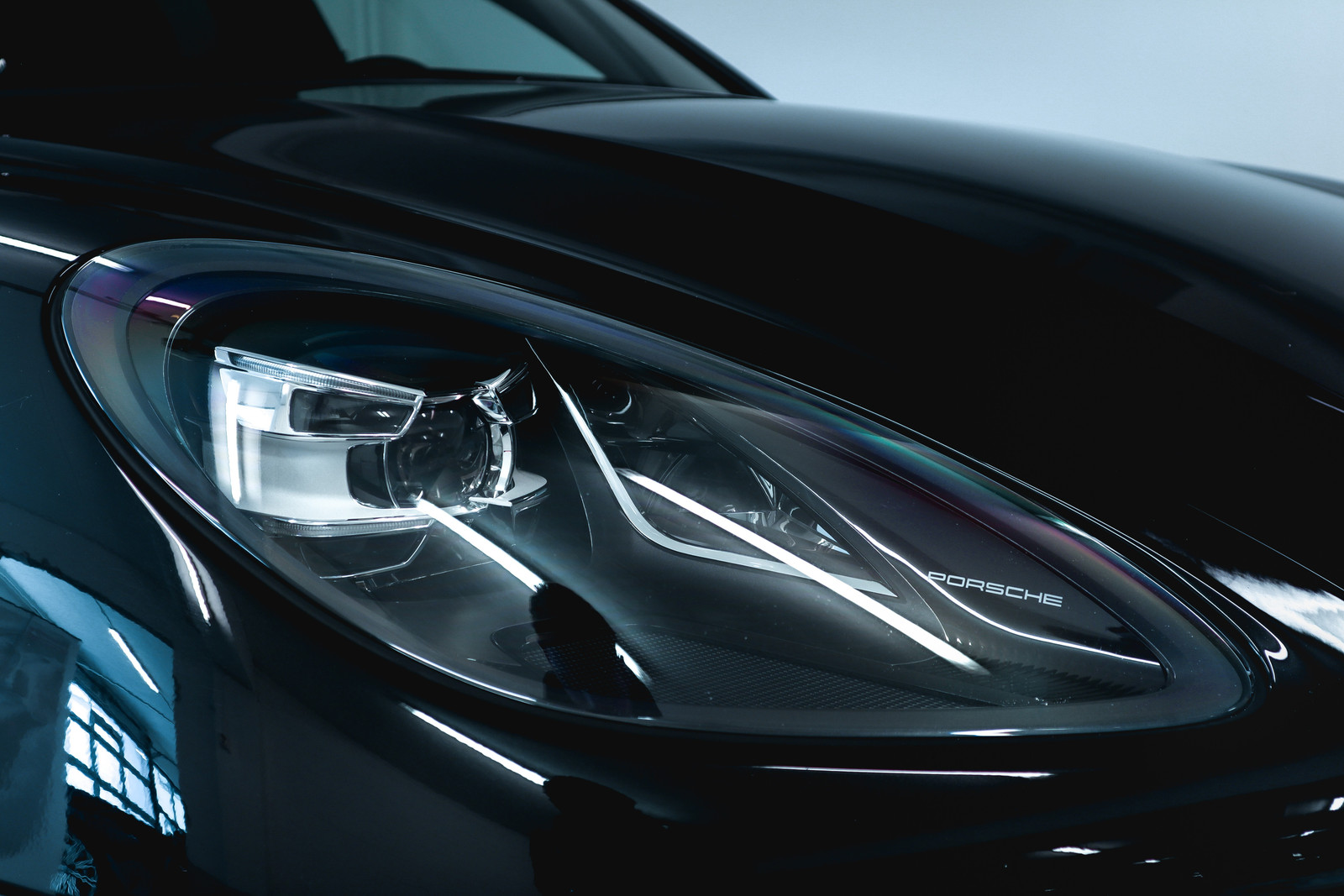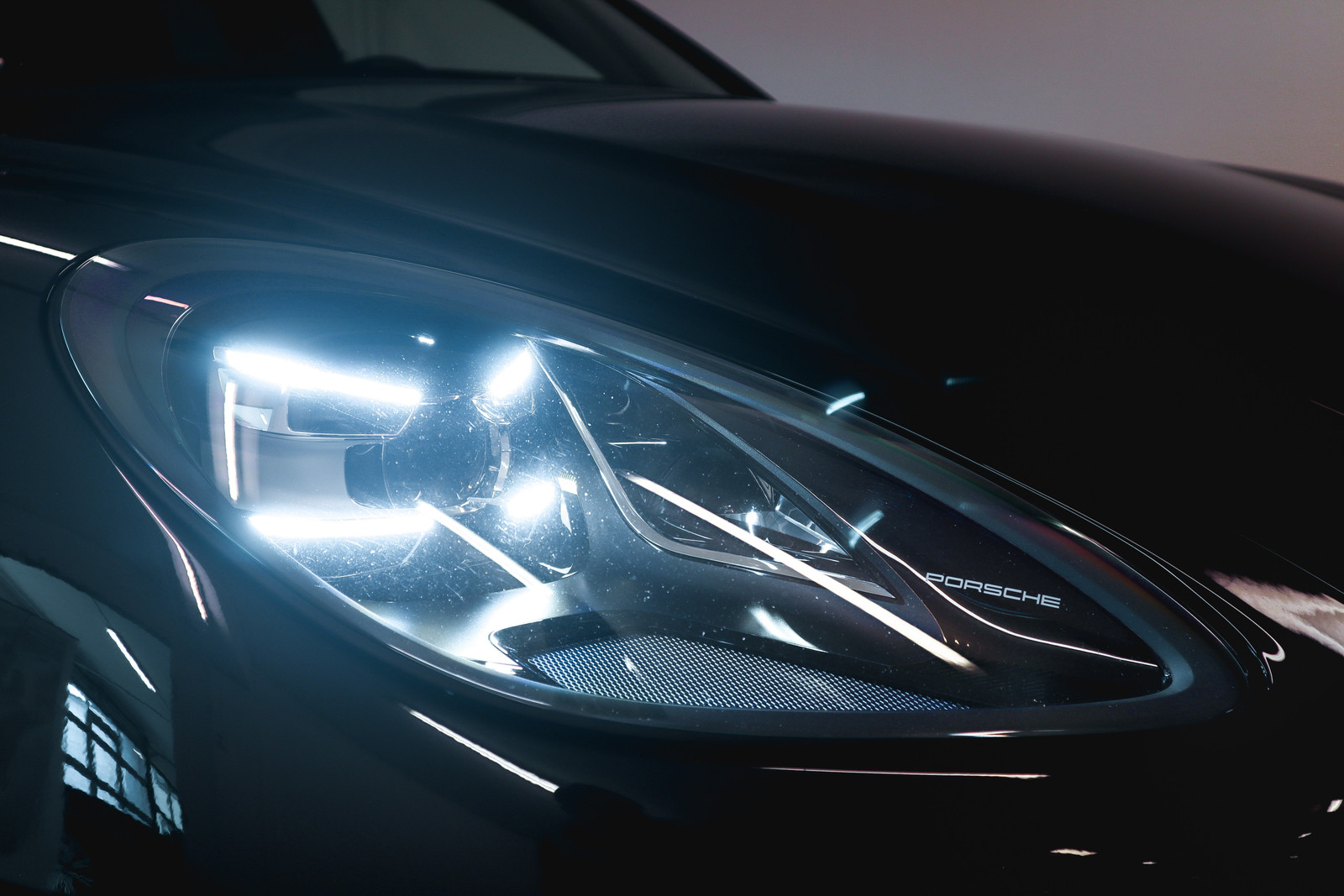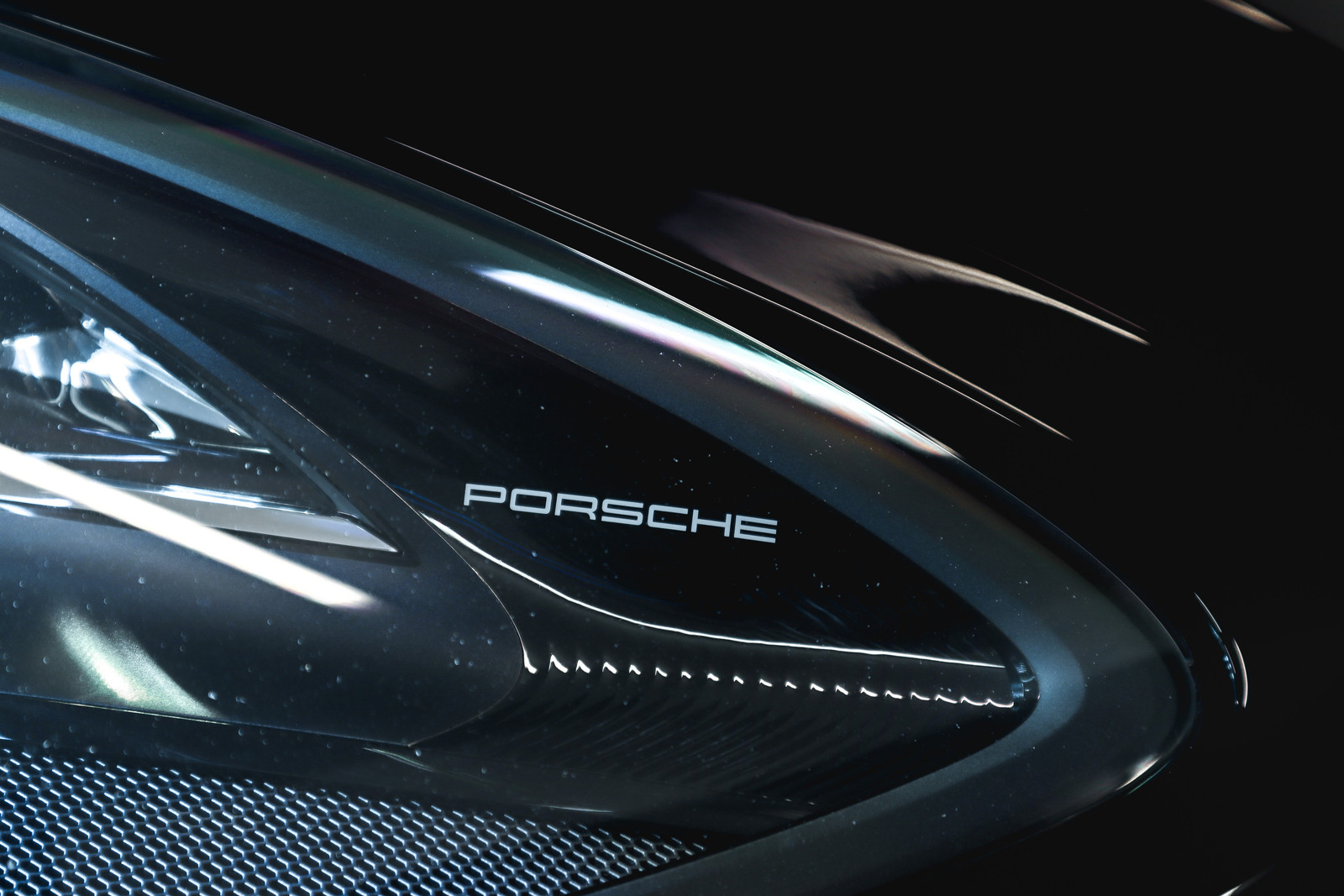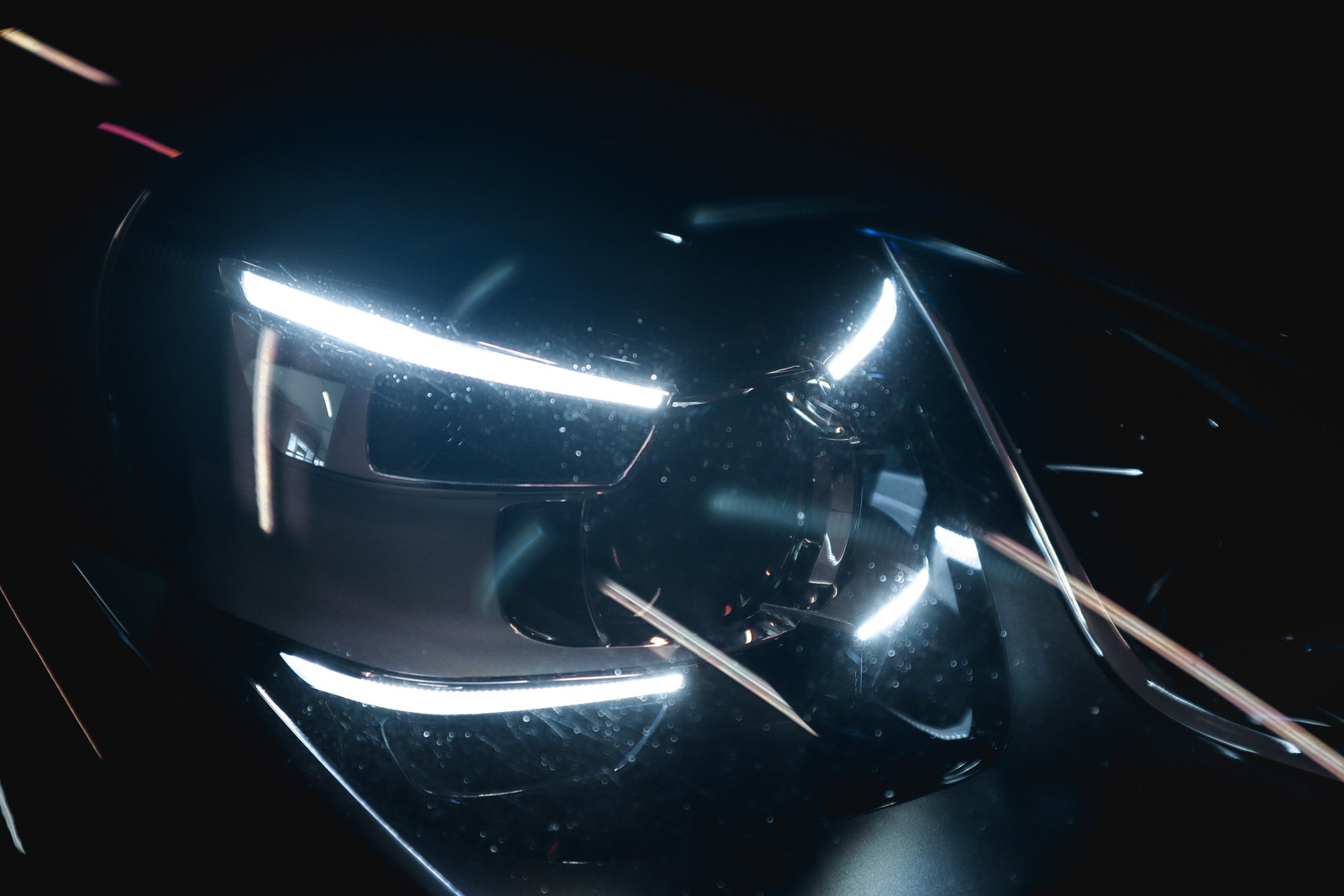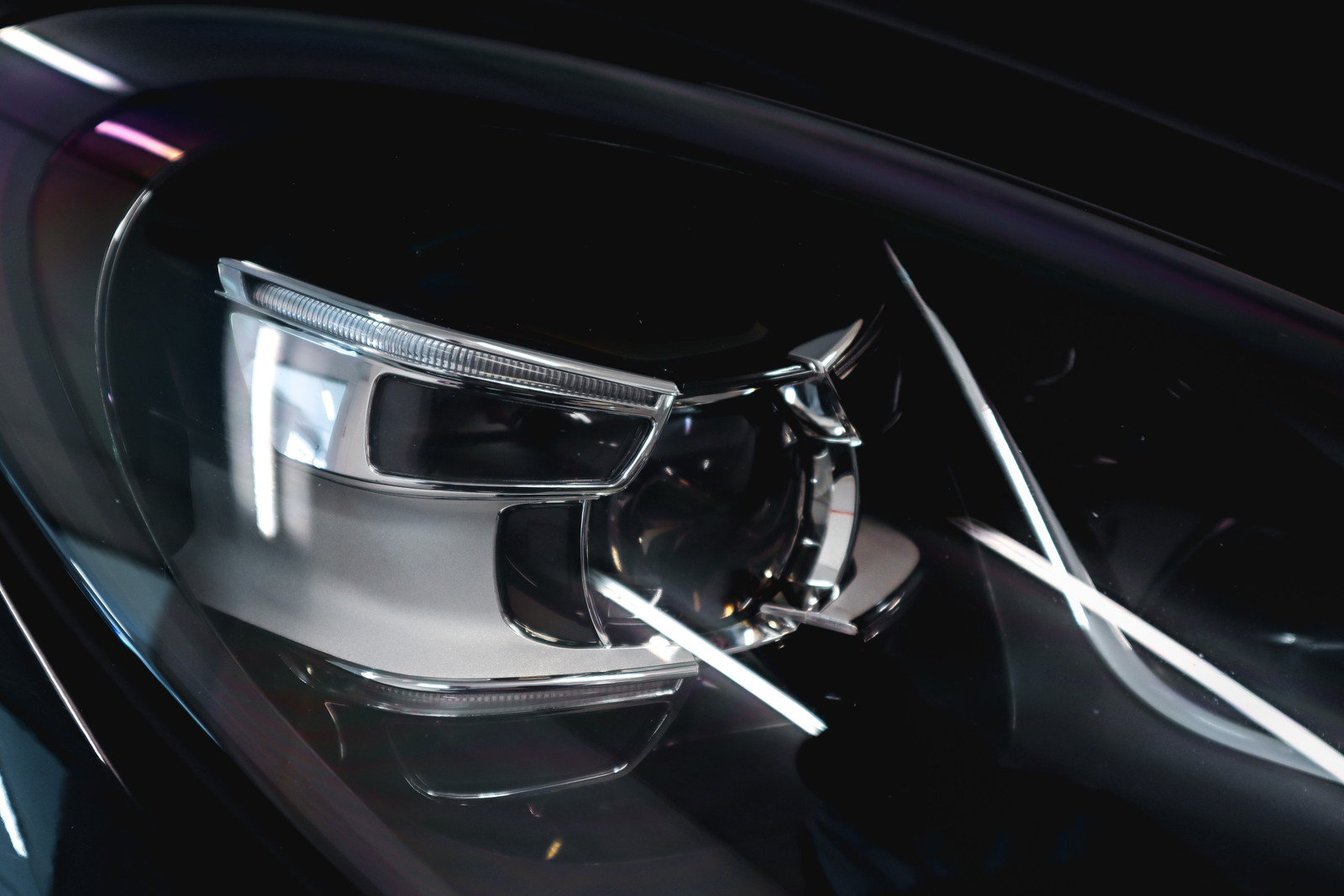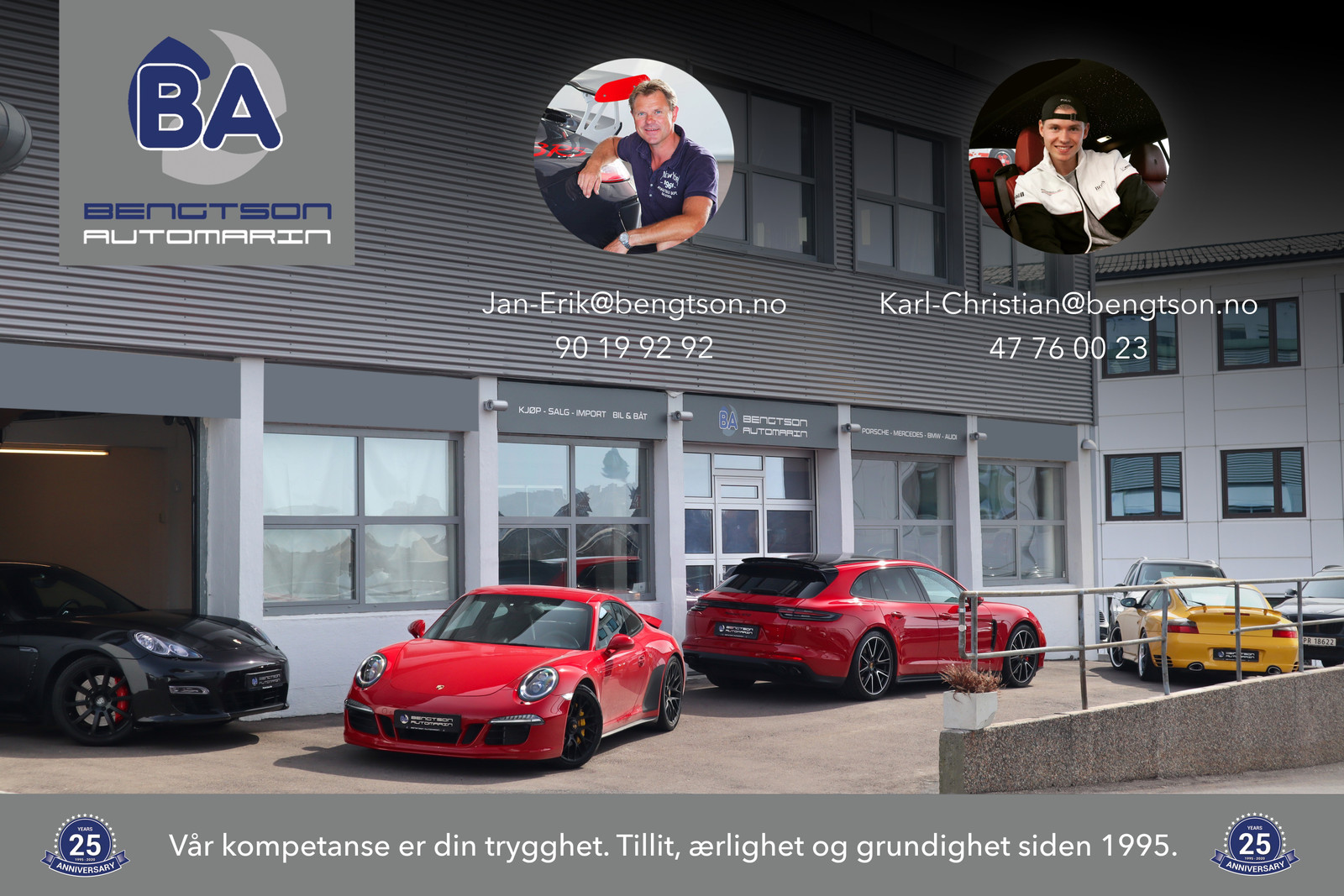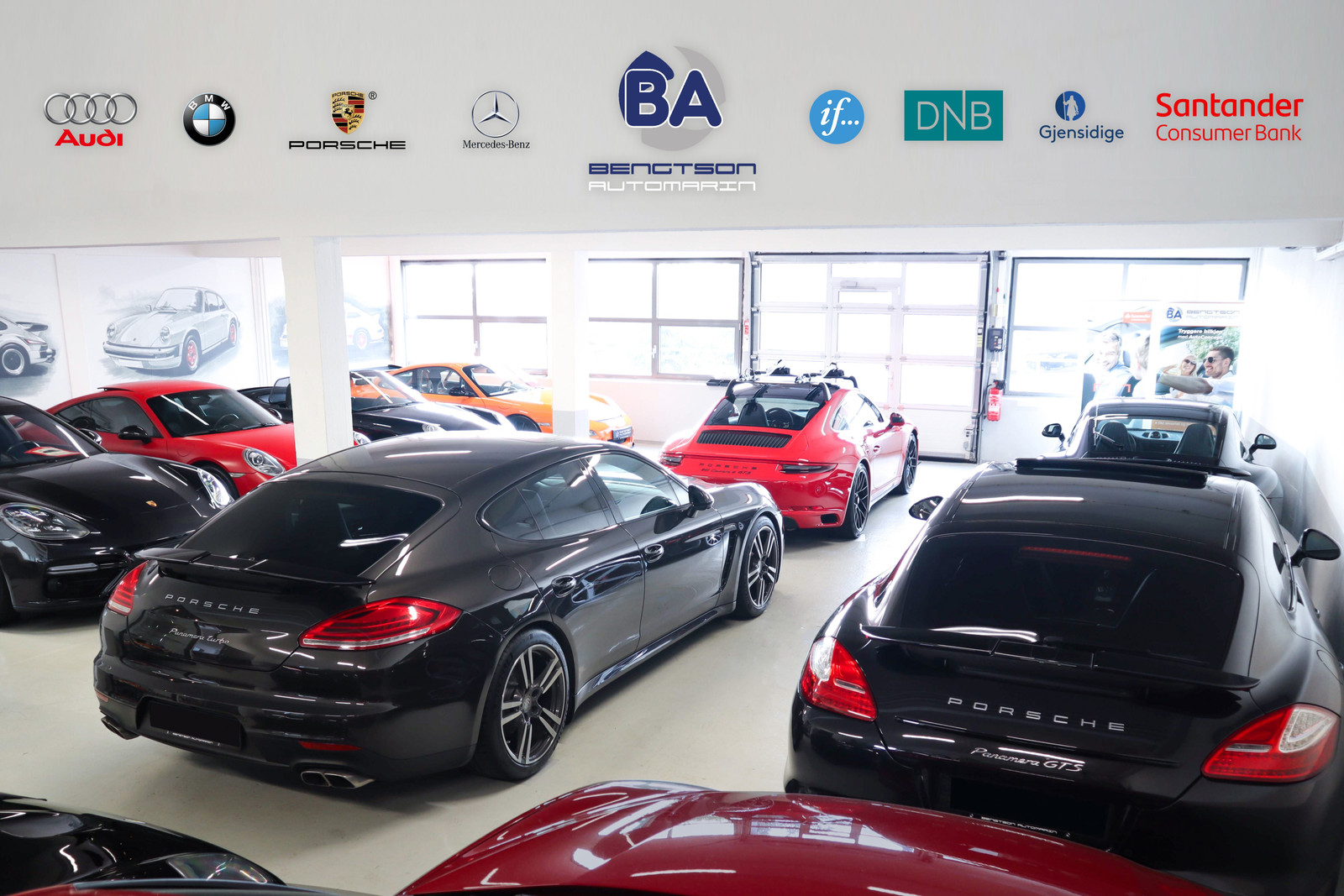 Porsche Macan
Porsche Macan Bensin NORSK ACC 1-EIER KROK CARPLAY PANO DAB BOSE PDLS 2019, 37 000 km, kr 879 000,-
Full pris: 879 000,-
Utstyr
Cruisekontroll Adaptiv
Elektrisk sete m. memory
Hengerfeste, avtagbart/svingbart
Luftfjæring
Navigasjonssystem
Radio DAB+
Seter i helskinn
Soltak/glasstak
Sommerdekk
Vinterdekk
Beskrivelse
Kjære kunde, vi ber vennlig om at du leser hele annonsen.  
- Visning av bil KUN etter avtale – send melding via Finn.no
- Vi svarer ikke på forespørsler som ikke innehar fullt navn, telefonnummer og e-post.
- Ønsker du innbytte? Vennligst inkluder registreringsnummer, kilometerstand og servicehistorikk. 
- Vi ordner kontrakt, eierskifte, lånedokumenter og forsikring digitalt med e-signering.
Vi har fått inn en meget flott NORSK 1-eiers 2019-modell Porsche Macan Bensin som er levert ny i Norge av Porsche Center Son. Fulgt opp med alle servicer hos Porsche Center Oslo og leveres med ny service fra Porsche, som ble tatt i går! To sett originale hjul medfølger. Står leveringsklar hos oss. Leveres med resterende norsk nybilgaranti 5 år / 100.000 km til 01.08.2024.
Bilen har blant Adaptive Cruisekontroll med PAS Porsche Active Safe - Elektrisk svingbart tilhengerfeste - Apple CarPlay med Siri stemmegjenkjenning - DAB-radio - Fartsgrensegjenkjenning - BOSE Surround Sound System - Sportsenderør i sort - Luftfjæring med PASM Porsche Active Suspension Management - Power Steering Plus - Varme i ratt - Porsche Crest i nakkestøtter - Panorama Glasstak - Taktrails i sort - LED Hovedlys med PDLS+ Porsche Dynamic Light System - ParkAssist foran og bak - Ryggekamera - 21" Sport Classic felger - Compass 
Se fullstendig utstyrsliste lengre ned i annonsen!  
Bilen står i våre lokaler og er klar for levering eller prøvekjøring. Vi tar innbytte og ordner konkurransedyktig finansiering på dagen fra alle de store bankene, i tillegg til forsikring. Spør oss om et uforpliktende tilbud og les mer i bunnen av annonsen om finansiering, forsikring, innbytte og alt vi tilbyr. Vår kompetanse er din trygghet. Tillit, ærlighet og grundighet siden 1995. Se mer på vår nettside: www.bengtson.no . 
Fullstendig utstyrsliste  
• 0M2 F 75 litre fuel tank  
• 0NA F Deletion of model designation  
• 0P6 F Sports tailpipes in black  
• 0TD F FLOOR MATS FRONT AND REAR  
• 1BK F Air suspension with self-levelling function and ride-height adjustment including Porsche Active Suspension Management (PASM)  
• 1D3 F Electrically extending towbar system  
• 1N3 F Power steering Plus  
• 2ZH F Heated steering wheel  
• 3FU F Panoramic roof system  
• 3J7 F Porsche Crest embossed on headrests (front seats)  
• 3S5 F Roof rails in aluminium, painted in black  
• 48T F 21-Inch Sport Classic Wheels painted in GT Silver metallic  
• 4A3 F Seat heating (front)  
• 4L6 F Automatically dimming mirrors  
• 7X8 F ParkAssist (front and rear) including reversing camera  
• 8IU F LED main headlights including Porsche Dynamic Light System Plus (PDLS Plus)  
• 8LE F Compass display on dashboard  
• 8T3 F Adaptive cruise control  
• 9JB F Smoking package  
• 9VL F BOSE® Surround Sound System  
• 9WT F Apple® CarPlay incl. Siri® voice control  
• Q1J F Adaptive sports seats (18-way, electric) with memory package  
• QR9 F Speed limit indicator  
• QV3 F Digital radio  
• VW1 F Privacy glass  
• 05A G W/O SUPPLIER SPECIFICATION  
• 0AB S ANTI-ROLL BAR, FRONT AND REAR  
• 0JZ F WITHOUT WEIGHT CLASS SPECIFICATION FA  
• 0K0 S W/O ALTERNATIVE DRIVE SYSTEM  
• 0KA S WITHOUT STICKERS OR EMBLEMS  
• 0LA G WITHOUT SPEC. SAFETY CERTIFICATES  
• 0RC C ELECTRIC STEERING COLUMN LOCK  
• 0SQ C STICKERS/PLATES IN NORWEGIAN  
• 0UA G WITHOUT INDIVIDUAL COLOUR / CUSTOM COLOUR  
• 0VA G W/O ON-BOARD LITERATURE 
•  0Y3 C COLD ZONES  
• 0YZ F WITHOUT WEIGHT CLASS SPECIFICATION RA  
• 1A2 S DIRECT FUEL INJECTION (DFI)  
• 1AT S EL. STABILISATION PROGRAMME W/O HBV  
• 1E1 S CARBON CANISTER  
• 1EX C SPECIAL ID PLATE FOR EC  
• 1G8 G TIRE FIT (FLAT-TYRE SET)  
• 1KD G 17" REAR DISC BRAKES, BLACK  
• 1L0 G NORMAL AIR CLEANER  
• 1LA G 17" FRONT DISC BRAKES, BLACK  
• 1NP F Wheel centres with full-colour Porsche Crest  
• 1PC S WHEEL BOLTS W. ANTI-THEFT PROTECTION  
• 1SA S W/O LOWER ENGINE GUARD  
• 1T3 C First Aid Kit  
• 1Y0 G W/O FRONT/REAR DIFFERENTIAL LOCK  
• 1Z5 C STANDARD INITIAL FUEL FILLING 5  
• 2B1 V ADDITIONAL INSULATING PACKAGE IN REAR  
• 2C4 F STEERING COLUMN, AX., VERT. ADJUST.+MEMORY  
• 2D0 G W/O SPORT DESIGN PACKAGE  
• 2G1 G INSERT F. UNLEADED FUELLING  
• 2HA G WITHOUT INTERIOR SOUND MEASURES  
• 2JU G BUMPER WITH ON-ROAD FRONT END  
• 2P2 G LOADING SILL GUARD IN STAINLESS STEEL  
• 2V5 G FRESH-AIR INTAKE SYS. W. ACTIVE CARB. FILTER  
• 2W0 G FUEL TANK CAP, STANDARD  
• 2WA S WITHOUT ADDITIONAL TYRES  
• 2X2 S AUTOMATIC TRANSM. CONTROL ON STEERING WHEEL  
• 3B4 G ISOFIX CHILD SEAT ANCHOR SYSTEM, REAR  
• 3CA G W/O PARTITION  
• 3D1 G CENTRE CONSOLE STANDARD (PVC)  
• 3GA G W/O CARGO MANAGEMENT  
• 3LD G STANDARD DOOR/SIDE TRIM PANEL  
• 3M0 G WITHOUT SPECIAL MEASURES (M1)  
• 3ME S TUFTING VELOUR CARPET, SCUFF PLATE  
• 3PN F EL. SEAT ADJ. AT FRONT, BOTH W. MEMORY  
• 3QT G 3-P. AUTOM. BELT FR., BELT. TENS., H.A., ROW  
• 3W4 G ACOUSTIC PACKAGE STANDARD  
• 3Y0 G WITHOUT SUN BLIND  
• 3ZU G 3-P. AUTOM. BELT RE. W. AUTO. BELT TENS. ROW  
• 4D0 G W/O SEAT VENTILATION / MASSAGE SEATS  
• 4E7 S POWERLIFT FOR REAR LID (POWERLIFT GATE)  
• 4GC G WINDOW IN HEAT-INSULATING GLASS  
• 4K3 G CENTR. LOCK. W. REMOTE CTRL, INNER. REL., ROW  
• 4M3 S CUPHOLDER  
• 4N1 G UPHOLSTERED DASHBOARD  
• 4UE G DRIVER/PASSENGER AIRBAG  
• 4X3 G FRONT SIDE AIRBAG W. HEAD AIRBAG  
• 51A S W/O ADHESIVE FILMS (NO GTS)  
• 5C1 C FSO BODY MEASURE  
• 5D8 C SUV: 434 MHZ / G2: 433 MHZ W. PANIC  
• 5K0 G FULL BODY COVER + TRANSPORT WIPER BLADE  
• 5KH F REAR SEATS 2+1 (40/20/40), SPORT  
• 5MA G DECORATIVE INLAYS PAINTED (PLASTIC)  
• 5RQ C DOOR MIRROR, RIGHT, CONVEX  
• 5SL G DOOR MIRROR, LEFT, ASPHERICAL  
• 5XC C SUN VISORS, MIRROR (ROW)  
• 6A0 G W/O FIRE EXTINGUISHER  
• 6EC V POOR ROAD PACKAGE (RA PROTECTION)  
• 6F0 G Deletion of 'GTS' logo on both front doors  
• 6FG G DOOR MIRROR HOUSING, STANDARD  
• 6GF F FITT. WIDER WHEEL ARCH, BLACK  
• 6H0 G DOOR DESIGN TRIMS, BLACK (GRAINED)  
• 6JD G DOOR HANDLES IN VEHICLE COLOUR  
• 6K8 F PRE-SENSE CITY W/O PRE-CARE  
• 6KA S AIR GRILLE STANDARD  
• 6NJ V STANDARD FABRIC ROOFLINING (ROW)  
• 6P1 C REAR NUMBER PLATE BRACKET (ECE)  
• 6Q2 G SHIFT/SELECTOR LEVER, LEATHER/PLASTIC  
• 6RC G WITHOUT DIFFERENT SEAMS/LEATHER  
• 6W1 C FRONT NUMBER PLATE BRACKET (LARGE) ECE  
• 6XT F DOOR MIRR.,MEM.,ANTI-DAZ.,HEATED, FULLY EL.  
• 6Y2 C COMFORT AIR PRESSURE, HIGH SPEED  
• 7AL C ALARM SYS.,INT.SURV.,BACKUP HORN,TILT SENSOR  
• 7B3 S 12-VOLT PLUG SOCKETS (3)  
• 7CP G EMISSIONS CONCEPT EU 6 AG/H/I  
• 7E0 S W/O HEAT ACCUMULATOR  
• 7I2 C VTS SECURITY PACKAGE (INCL. PCC)  
• 7K3 G TYRE PRESSURE MONITORING, 433 MHZ  
• 7L8 C START/STOP "DEFAULT ON" W. RECUP.  
• 7M0 G DOOR ENTRY GUARDS IN PLASTIC  
• 7UG S Navigation module for PCM  
• 7V0 G INSTRUMENT DIALS IN BLACK  
• 7Y6 G LANE DEPARTURE WARNING (LDW)  
• 7ZK S VEHICLE DIFFERENTIATION 95B (MACAN)  
• 8F2 G SIDE DIRECTION INDICATORS  
• 8G2 F PDLS+ (DYNAMIC HIGH BEAM)  
• 8GV S GENERATOR, 180 A  
• 8K3 C DAY. DRIV. LIGHT, DR. LIGHT ASS., SCAND.  
• 8L6 S DIVERSITY - ANTENNAS  
• 8N7 S WIPER INTERVAL LIGHT/RAIN SENSOR  
• 8Q3 F HEADLIGHT BEAM ADJUSTM., AUTOM. DYNAM.  
• 8QK G KEY FOR CLOSING SYSTEM  
• 8SA G TAIL/BRAKE/DIR. IND./REV. LIGHTS, NORMAL  
• 8WH F JUNCTION LIGHT  
• 8Y1 G STANDARD HORNS  
• 8Z5 C ENGINE COOLING VERSION 1  
• 9M0 G W/O AUX. HEATER/ENGINE-INDEP. HEATING  
• 9MA G INTERIOR LIGHTING IN BASIC EQUIPMENT  
• 9P6 G VIS.+ACOUS. BELT CHECK (FRONT+REAR)  
• 9T0 S W/O HEAT. WINDSCREEN WASHER NOZZLES  
• 9TF F COURTESY LIGHTS ON MIRRORS  
• 9ZK V TELEPHONE MODULE  
• A8C S "BASIC" EQUIPMENT  
• AV1 C RIGHT-HAND TRAFFIC  
• AZ0 G WITHOUT LAUNCH PACKAGE  
• B06 C TYPE TEST. COUNTRY: NORWAY  
• B0A G COMPONENT SET W/O COUNTRY-SPEC. CONSTR. REG.  
• C00 C GENERAL CERTIFICATION FIRST REGISTRATION  
• DQ4 B 4-CYL. TFSI ENGINE 2.0/180 KW  
• E0A G NO CAMPAIGN VERSION  
• EA0 G W/O WARRANTY EXTENSION  
• EL5 V Online Services  
• EP0 G STANDARD TRANSMISSION SOFTWARE  
• ER1 C REGION CODE "ECE" FOR RADIO  
• F0A S NO SPECIAL VEHICLE, STANDARD VERSION  
• FC0 S W/O INDIVIDUAL INSTALLATION  
• FJ2 C FRONT FLAP WITH BOWDEN CABLE (THATCHAM)  
• FW1 G BALANCING WEIGHTS IN SILVER  
• FZ0 G STANDARD SEAT BELTS (BASIC COLOUR)  
• G1D B Porsche Doppelkupplung (PDK)  
• GB0 G WITHOUT COMPENSATOR  
• GJ0 G W/O TRAFFIC JAM ASSIST  
• GP1 S VEH. WITH PRODUCT ENHANCEMENT  
• GY1 S CLOSING AID FOR TAILGATE  
• H6P F TYRES 265/40 R21, 295/35 R21  
• I8L S Porsche Communication Management (PCM) including online navigation  
• IY2 S MODEL YEAR PERIOD 2 (FROM WEEK 45)  
• J0P C AGM BATTERY 580 A (105 AH)  
• K4H S CLOSED BODY STRUCTURE  
• KE2 C ANTI-THEFT PROTECTION F. ENGINE CONTROL UNIT  
• KH7 S 3-ZONE CLIMATRONIC  
• KK3 C REFRIGERANT R1234YF  
• L0L C LEFT HAND DRIVE  
• N5U F SEAT COVERS, FULL LEATHER (PLAIN)  
• NZ0 G W/O CALL FUNCTION  
• QE0 G W/O STORAGE COMP. PACKAGE / BOX / NET  
• QG1 C MAINTENANCE INTERVAL EXTENSION  
• QH1 S VOICE CONTROL  
• QJ6 G ALUM. PACKAGE, BLACK MATT  
• S3E G PORSCHE STANDARD VEHICLE  
• SM4 C FUEL MARKET A  
• T2G S COMP., BASIC ENGINE 06L.D (R4 TFSI; 2.0 L)  
• U5A G INSTR. INSERT, KM/H DISPLAY, ROW  
• UP1 F SPORT CHRONO / COMPASS IN BLACK  
• UQ7 S EL. INTERFACE, 4X USB  
• UX6 G TPM Valve in Silver  
• V1L C TYRES FOR ULTRA SENSITIVE COUNTRIES  
• VC0 G W/O GARAGE DOOR OPENER  
• VR0 G W/O IMPACT PROTECTION MEASURES (BASIC) 
Kontakt oss 
Karl-Christian Larsen 
Tel: 47 76 00 23 
E-post: Karl-Christian@bengtson.no  
Jan-Erik Bengtson 
Tel: 90 19 92 92 
E-Post: Jan-Erik@bengtson.no
Finansiering:
• Nedbet. over 10 år:   5 991,- pr. mnd.
• Nedbet. over   7 år:   8 022,- pr. mnd.
• Nedbet. over   5 år:   10 744,- pr. mnd.
• Nedbet. over   3 år:   17 117,- pr. mnd.

Priser med 35% egenkapital og basert på våre finansieringspartneres rente. Dette er kun priseksempler, kontakt oss for et skreddersydd tilbud. Vi ordner finansiering på dagen med e-signering!
Bengtson Automarin
Vi hjelper deg med å finne din drømmebil. Helt siden 1995 har vi levert flere tusen biler til de fleste steder i Norge, med hovedvekt på de tyske premiumbilene. Gjennom årene har vi opparbeidet oss spesialkompetanse om Porsche og solgt 150 stk bare siste tre år. Med lang og god erfaring innen kjøp, salg og import av bil kan du gjøre et sikkert og forutsigbart bilkjøp fra oss i Bengtson Automarin. Vår kompetanse er din trygghet - tillit, ærlighet og grundighet helt siden 1995. Les mer om oss og vår historie på vår hjemmeside: www.bengtson.no
Registrering med AUTOREG
Vi er godkjent som autoreg forhandler av Statens vegvesen, dette gjør at vi kan omregistrere og levere biler umiddelbart i butikken. Dette gjelder også kveld og helg.
Finansiering
Vi tilbyr svært gunstig og konkurransedyktig finansiering med inntil 100% finansiering (ingen egenkapital) og inntil 10 års nedbetalingstid fra blant annet DNB, Santander Consumer Bank, SpareBank 1 og AS Financiering. Som agent for DNB og Santander Consumer Bank kan vi formidle lån på vegne av banken, for deg vil det si at vi ordner alt med e-signering av lånepapirer og søknad hos oss, og får svar på dagen. Ta kontakt med oss for et uforpliktende og skreddersydd finansieringstilbud.
Forsikring
Vi har svært gode priser på forsikring fra Fremtind, If og Gjensidige til alle våre biler, ta kontakt med oss for et uforpliktende pristilbud. Vi ordner alt hos oss og kan gi deg en måned gratis forsikring gjennom If fri start.
Innbytte
Vi kan i de aller fleste tilfeller ta din bil i innbytte når du kjøper bil hos oss. Da slipper du strevet med å selge bilen på egenhånd eller å ha to biler samtidig. Send oss en melding på Finn.no eller en e-post med registreringsnummer, kilometerstand, litt informasjon om bilen, tilstand på dekk og servicehistorikk. Da kan vi gi deg best pris. Vi kan også selge bilen for deg - da får du avtalt sum på konto med en gang bilen er solgt.
Garanti
Vi tilbyr forskjellige garantier på våre biler, ta kontakt for nærmere informasjon angående bilen du ser på. Stort sett er det resterende nybilgaranti, men vi tilbyr også utvidet garanti fra Autoconcept som dekker plutselige og uforutsette skader på de elektriske og mekaniske komponentene. Les mer på deres hjemmeside www.autoconcept.no om de ulike garantiene de tilbyr.
Levering, henting og transport
Vi kan levere alle våre biler over hele Norge, ta kontakt med oss for et pristilbud. Kommer du med fly henter vi deg gjerne på Gardermoen. Nærmeste togstasjon er Nyland Stasjon (Oslo), men vi kan også hente i Lillestrøm eller på Oslo S.
Ekstrautstyr
Gjennom våre samarbeidspartnere monterer vi DAB+, tilhengerfeste, takboks, takstativ og motor-kupevarmer/webasto. I tillegg til dekk, felg, foliering, solfilm og lakkforsegling. Spør om tilbud - vi ordner det meste.
Bengtson Automarin tar forbehold om feil og mangler i alle våre annonser, spesielt under utstyr. Om du er på utkikk etter noe spesifikt utstyr - spør oss! Det er omfattende å skrive fra en utstyrsliste og feilskriving skjer - så vi ber deg om å dobbeltsjekke med oss. Da kan vi gå gjennom utstyrslisten sammen og skrive det i kontrakten. Komplett utstyrsliste fra fabrikk kan alltid sendes over e-post. Du som kunde har også en undersøkelsesplikt ved kontraktssignering og henting av bil for å forsikre deg om at relevant og viktig utstyr for deg medfølger.
NB: Omregistreringsavgift kommer i tillegg til totalprisen som er synlig i annonsen om ikke annet er avtalt.
FINN-kode: 238088382
Referanse: 2029